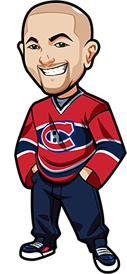 Written by Graeme on Sunday, November 22nd, 2015
Follow @BetNHL
We went 5-0 last night in a huge winning night.
One thing we want to quickly mention before we get to todays tips – we do this for free. We spend hours every day preparing and working on the tips, as well as watching an absolute ton of hockey at night. And while that last part may sound fun – have YOU had to sit there and watch the Flyers every night?
We'll never charge for the tips. The only way we make money is if you guys sign up and deposit at sportsbooks via our links. Even then we get a one time flat payment for every depositor of $25-$50. It's nothing huge – but we take any money we make and put it on our beer budget. Then when we're getting together to watch the games be it at home or at a pub we use that money to support the beer costs. Although with the amount we drink sometimes it doesn't go very far!
And really even if we didn't make money from the sportsbooks we'd still recommend them and signing up at multiple sportsbooks. Having multiple sportsbook accounts is very important. It's a GREAT way to pad your bankroll with most sportsbooks giving $100-$200 in bonus money. And as we've mentioned – going with the best betting odds is incredibly important. Winrates in sports betting can be so low that getting 1.95 every night compared to 1.90 can turn a losing season into a winning season.
So we'd appreciate it if you'd take the time to sign up and deposit at one of the below sportsbooks. Get yourself some free cash in the process, open up the ability to bet at better lines – and pay for our beer for the next little while!
All of these sportsbooks are trustworthy and ones that we personally use. We've filtered the list by country. If you want to sign up at more than one then hey great! And if you don't want to sign up at any – we hope the Flyers beat your team 6-0.
Canada:
Sports Interaction.
Bet365 (Americans: We recommend http://www.bovada.lv.
BetOnline..
Intertops
GT Bets
Everyone Else:
Bet365 (Americans: We recommend http://www.bovada.lv.
Pinnacle Sports.
5Dimes.
888 Sports.
Unibet.
William Hill.
Guts.
Thanks guys. BTW – we know we have a lot of people – primarily in Canada – who still bet at their corner stores with Pro Line or Sport Select etc. If you guys are wanting to bet online but need your hand held so to speak – and have a lot of those questions you feel are stupid – shoot us an e-mail at betnhl.ca@gmail.com. We get e-mails every week from people who have never bet online before and are happy to help.
Now on with todays betting tips:
Sharks vs Blue Jackets Betting Tips:
It's a big game for the Sharks who are hoping for a perfect road trip. However every single game has been close. Other than the Penguins game last night they've won every game by 1 goal and 2 have went to OT – which was the Flyers and Sabres.
They're facing a tough Blue Jackets team who have been really solid at home lately with dominating wins over the Predators, Blues and Coyotes. The Jackets have also won their last 3 against the Sharks.
This is a tricky one. The Under is appealing but sometimes the Sharks go off. The Jackets are a solid price, are rested and while they have a couple of defensive injuries – Bobrovsky is hot right now, and the Jackets offense has had no issues scoring.
We'll take Jackets for the win.
Canada: 1.83 Odds at William Hill.
USA: -120 Odds at 5Dimes.
Everyone Else: 1.83 Odds at William Hill.
Canadiens vs Islanders Betting Tips:
Habs are going for a season sweep of the Islanders. More importantly than that – they're hoping to put on a solid home performance after some dismal displays.
I don't think the goalie situation was the only issue with the Habs. That's why we stayed away from Montreal on Friday – there were more issues I spotted and Price being back wouldn't fix them. It was a big risk factor and although they won – they did concede 3 goals.
However one thing I really noticed in that game was just how much more confidence the rest of the team get with Price back. With him not in net it could have been 8-3.
I like them to continue where they left off at home against the New York Islanders, and beat them for the 5th time in a row.
Canadiens to win.
Canada: 1.74 Odds at Bet365 (Americans: We recommend http://www.bovada.lv.
USA: -135 Odds at 5Dimes.
Everyone Else: 1.74 Odds at Bet365 (Americans: We recommend http://www.bovada.lv.
Other Game Thoughts:
We were very close to taking Canucks to win – but the price just wasn't there. Couldn't get 1.70 or above and we discussed Canucks in regulation – but Schneider is back and going to up his game obviously. We've decided to skip that one. If you're looking for a 3rd bet though Scott really likes the Canucks. I do too to be honest and had started to write it up as an actual tip – but I just can't pull the trigger for some reason.
Hurricanes are on a bad run at the moment – a brutal run really. And it's hard not to love the Kings. But the odds just weren't there for a shaky Kings team on the road.
If you want a sneaky little bet, you can bet the game goes to overtime at 3.85 odds. Considering how tight the Kings results have been recently, and that 4 of the last 5 Canes games at home have went to overtime – it's probably a decent bet. You can get overtime 3.85 odds at 888 Sports.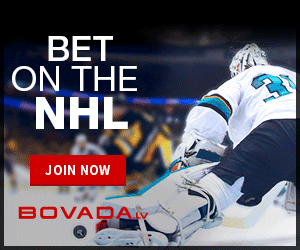 Follow @BetNHL
BetNHL.ca » Tonights Tips »