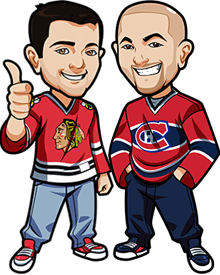 Written by Graeme & Scott on Sunday, May 18th, 2014
Follow @BetNHL
Well – quite the Game 1 in the Habs vs Rangers series. In a result that no-one would have predicted, and I can't believe I'm even writing – the Rangers came out 7-2 winners in Montreal.
And to think we were this close to buying tickets for it.
The sportsbooks have had a MASSIVE overreaction to this. The Habs are now 2.80 odds at http://www.Bovada.lv for Americans and http://www.Bodog.eu for everyone else. and all we can say is bet, bet, bet.
It's just 1 game, and if the Rangers had won 2-1 or something we'd never see that jump. But they've reacted to this freak result like crazy – and that's a great value bet that I think you need to hop on. Habs can win on the road and they did that against the Rangers in the pre-season. Gotta love that bet.
You can also bet it here and get the special bonus: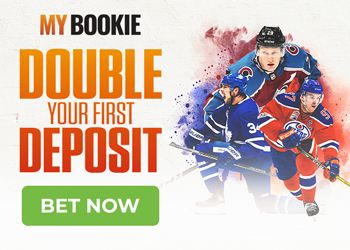 Okay so today is May 18th, 2014 and we're writing this after having watched the Bellator PPV. Fun enough show – loved the Rampage/King Mo post-fight shenanigans. I hate when two fighters build up a grudge match then immediately hug afterwards. GSP is the worst for that – he'll even come out and say it was purely for build-up. Not that I actually WANT to see Rampage vs King Mo again though.
Now let's talk about hockey. We have Game 1 in the Kings vs Blackhawks series. Let's discuss the series bets:
Kings vs Blackhawks Betting Tips:
Scott: This is going to be a battle. Both teams have had to face some strong competition to get to this point.
For the Kings they first had to come back from being down 3-0 to the Sharks in round 1 to win the series in game 7. In round 2 it was a back and forth series with the Kings again needing 7 games to finish off the Ducks. The Hawks haven't played as many games but still had to go through 2 strong teams to make it back to the West Finals. First after being down 2-0 to the strong St. Louis Blues they stormed back winning 4 straight to take the series. In round 2 the played the surprising Minnesota Wild and won that series 4-2.
But with the Kings coming off of back to back seven game series fatigue is going to catch up to them. They are already banged up on defense and Quick hasn't been as consistent as he usually is. The overall depth between these teams is amazing but the Hawks have the advantage on defense. The Hawks are rested and ready to go, have home ice advantage where they have yet to lose during this years playoffs and with the exception of Andrew Shaw are healthy. Yes I'm a Blackhawks fan but I think they take this series in 5 or 6 games.
.
Graeme: I can't count the Kings out. These guys are like the John Cena of NHL – they're overcoming all the odds man. This is just a team that you cannot count out.
On the other hand – Blackhawks are the closest thing in awhile to a dynasty. And at times you have to wonder if they're going to do it – and then they're able to pull in and get the wins, like that all-important win in Minnesota after losing there.
I like this series to go 7 games. Unfortunately, odds of 3.00 for that are putting me off. Instead I'm going to go with the LA Kings to win at 2.40 odds. I just think there's value there and that they should be closer to 2.20.
You can bet that at http://www.carbonsports.ag.
We'll be back with the daily tips as of Monday.
K.
Follow @BetNHL
BetNHL.ca » Tonights Tips »