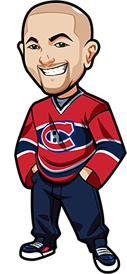 Written by Graeme on Friday, May 16th, 2014
Follow @BetNHL
Hi guys,
Sorry for the delay in tips today. It really just felt like Round 2 was already over – I mean come on, the HABS beat the Bruins. Anything after that is just filler.
Seriously – what an amazing series and what a Game 7 to wrap it all up. Just an immense game. And what you have to love too is that the rivalry just became even MORE intense. All the P.K. stuff was one thing – but now Lucic? Wow. You have to love it. The controversy over it is hilarious – it's hockey, it's people beating the crap out of each other. Why the hell are we becoming such a PC society that this is becoming a bad thing? Despite being a Habs fan, I just can't wait for next season and hope Lucic attempts to make good on his promise just to heat things up.
Game 1 takes place tomorrow afternoon(seriously NHL?), and Game 2 takes place Monday night in that series. We picked up tickets for a potential Game 7. Unfortunately our schedules wouldn't allow us to go to Game 1 or 2, and with the full schedule not released yet(seriously NHL?) we decided to go for Game 7, in the hopes that if there is one we can make that.
Anyway – enough about THE GREATEST HOCKEY TEAM OF ALL TIME – let's get onto tonight.
Kings vs Ducks Betting Tips:
Kings to Win: 2.00
Ducks to Win: 1.83
Over 5: 2.15
Under 5: 1.74
Bet these at http://www.5Dimes.eu(Need to register to see lines)
Whew – so Game 7 in this series from bizarroland. Both myself and Scott were split on this series – he went with the Kings in 6 or 7 games, and I went with the Ducks to win as underdogs.
I can't sit here and tell you who to bet to win on this one because I honestly don't know. The one thing I would suggest is if you are betting, bet on a regulation win. The Kings are 2.75, the Ducks 2.4 – and you can bet that at http://www.Bovada.lv for Americans and http://www.Bodog.eu for everyone else..
The next one I am going to suggest is bet Goal before 9:30. These games seem to have early goals, yet we're getting odds of 1.83 on that. That's a nice price – go with that at http://www.Bovada.lv for Americans and http://www.Bodog.eu for everyone else..
For a winner – I'd personally lean towards the Kings. 2.00 odds to win, and as I said I'd go the full monty with 2.75 in regulation. In what is an evenly matched series and evenly matched game it's best to go with the underdog, and that's what the Kings are. Yet the Kings have managed to score 9 goals in 3 games in Anaheim, picking up 2 out of 3 wins in the process.
So that's my tip tonight – Kings in regulation.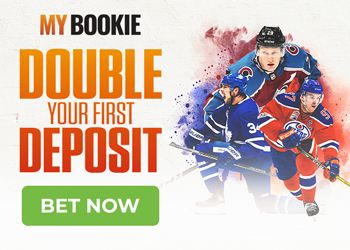 Follow @BetNHL
BetNHL.ca » Tonights Tips »