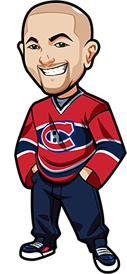 Written by Graeme on Friday, November 12th, 2021
Follow @BetNHL
It's been quite a crazy week in the NHL results wise, and last night saw that continue with a couple of upsets. The Canadiens stunned the Flames 4-2, and the Islanders were thumped by the Devils 4-0.
For me the craziest thing is the Oilers are actually living up to expectations for once. It's honestly really nice to see. I've got a lot of friends who are Oilers fans and used to visit there twice per year. Glad they are finally getting to see those results.
How the heck are the Anaheim Ducks 2nd in the Pacific? Forget the Pacific – 2nd in the entire West! Sure they've played more games but man that is something else.
Five games today and quite a few on B2B. Let's see what we got:
Leafs vs Flames:
I was about to type "I don't know if I can legitimately bet on games involving the Leafs the rest of this season and I'm okay with that" – then I saw the Flames odds at about 2.65 and figured it's well worth a look.
Leafs – you know the deal. They can perform like they did against Philly just as easily as they can perform against the Kings. You will of course see more of the former than the latter over the course of a season. If you're betting on anything involving the Leafs it's generally based on the odds for or against them, and factoring that crap in.
Flames though….on a back to back, two heavy losses? Leafs might be wihout Tavares again but as we saw – that doesn't really matter.
Two generally very strong offensive teams. Jack Campbell can be solid assuming he is in net but I think Flames will be even more desperate tonight to get back on the winning track. Vladar is projected for the Flames tonight which is good – they put offense first when he is on the ice. 2-0 with a .887 save percentage for him says it all.
Over 5.5 Goals if Vladar is in net
And this is why I say to always have an account at BetOnline. Most other sportsbooks have this at -115 or -110. This is a steal.
Canada: 2.01 Odds at BetOnline.
USA: +101 Odds at BetOnline.
Everyone Else: 2.01 Odds at BetOnline.
(Odds correct as of 2021/11/12 11:34:24 AM EST but are subject to change.)
Sabres vs Oilers:
Oilers on a B2B against a rested Sabres side who have only lost once in regulation this season – to the Bruins. Sabres are struggling a tad at the moment but still getting the puck in the net. Honestly I'd rather take a shot with the Sabres here.
The over is actually tempting, looking at it. Sabres good for 2-3 goals per game at the moment. Oilers are not a defensive juggernaut.
Yeah I think there is enough in this one to go Over 6 Goals incl OT/SO.
Canada: 1.90 Odds at BetOnline.
USA: -110 Odds at BetOnline.
Everyone Else: 1.90 Odds at BetOnline.
(Odds correct as of 2021/11/12 11:34:24 AM EST but are subject to change.)
Hurricanes vs Flyers:
Canes had their first loss last weekend, but bounced back with a solid win over Tampa Bay. They've now had a couple of days to rest and prepare and take on Philly, who just lost to the Leafs last night.
Feels like a good little spot for the Canes to get back on track.
I certainly respect the Flyers this season, but I rate the Canes higher and feel this is a good price.
Canes in Regulation if Andersen is in net
Canada: 1.90 Odds at Bet365.
USA: -125 Odds at BetOnline.
Everyone Else: 1.90 Odds at Bet365.
(Odds correct as of 2021/11/12 11:34:24 AM EST but are subject to change.)
Jackets vs Capitals:
Caps too heavily favoured for me. A bit all over the place at the moment. Jackets can cause teams problems. Don't feel confident enough to take Caps in regulation, and don't want the risk of OT at that price.
Blackhawks vs Coyotes:
Any team 2.85+ against the Blackhawks you just want to bet them, don't you? But Blackhawks seem to be getting some confidence going and I think should take this. No bet.
NHL First Period Betting Tips:
Experimental system. Not incl in our stats. Follow at your own risk.
Win Record (Tie=Push) 0-0-1. (0u)
Win Record 3-Way: 0-1 (-1u)
Over 1.5 Record: 1-1 (-0.2u)
No picks today.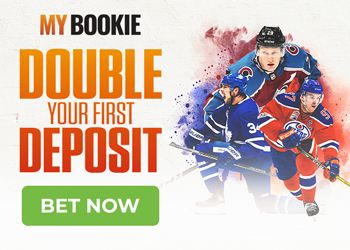 Follow @BetNHL
Best America Sportsbooks for NHL
BetNHL.ca » Tonights Tips » November 12th, 2021 NHL Betting Tips