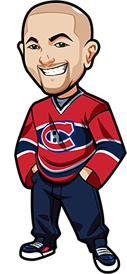 Written by Graeme on Sunday, November 13th, 2022
Follow @BetNHL
Thanks everyone for the kind words yesterday. Still not feeling great but I can muster up the energy for these six games.
So no picks yesterday. None on Friday either but man did we dodge some bullets there. I was so freaking close to that Stars pick. I also really liked the Kraken. Both lost. I did say the Kraken offense were overperforming and that could catch up with them – but man, really didn't expect them to be shutout.
Right let's look at todays:
Flyers vs Stars:
Stars their biggest positive was goaltending. That came crashing to a halt against the Sharks. Can't have confidence in them. Flyers though are just brutal by the metrics. Especially goalscoring. After that performance I don't have the confidence in the Stars goaltending at the moment. We'll see if that was just a blip or what.
Wild vs Sharks:
Wild strong favourites.They have been inconsistent. Sharks have been fighting hard and got that big win over Dallas. Sharks have better offensive metrics. Wild are kind of like the Stars right now where goaltending has been helping them.
Buuuut they are rolling with Gustavsson today. He did have a decent performance against the Ducks, Sharks have Kahkonen projected which ain't great if that's the case. Not that I have big confidence in Reimer or anything.
Bah. I think there is certainly value on this Sharks line. I'll likely bet it. But I just don't think I can advise it. I am tempted by the over. But it is reliant on the Wild scoring a lot more than usual, while also conceding a lot more than usual. Both do have the potential but are also two big question marks that I don't feel great about.
Bruins vs Canucks:
Ullmark should be in which is good. Bruins are a solid team. Their defense work is solid and Ullmark takes them to another level. Canucks are scoring a bit above themselves at the moment based on the chances they create.
Bruins have been a beast at home. Happy to back them here.
Bruins in Regulation if Ullmark in net
Ontario: 1.74 Odds at Bet365 (Americans: We recommend http://www.bovada.lv
Canada: 1.74 Odds at Bet365 (Americans: We recommend http://www.bovada.lv
USA: -145 Odds at BetOnline.
Everyone Else: 1.74 Odds at Bet365 (Americans: We recommend http://www.bovada.lv
(Odds correct as of 2022/11/13 11:54:48 AM EST but are subject to change.)
Rangers vs Coyotes:
I'm fine not betting the inconsistent Rangers right now. Especially with Coyotes stringing some solid results together. Honestly just by the results, Coyotes at 3.90 are probably ludicrous value. But when you look at the metrics it's very off-putting. I think I said it the other day with the Rangers every game for them seems like a coinflip right now, and those are really good odds on a coinflip.
Lightning vs Capitals:
Fine skipping this one especially with both having just played each other.
Kraken vs Jets:
Nothing for this one either.
Follow @BetNHL
BetNHL.ca » Tonights Tips »