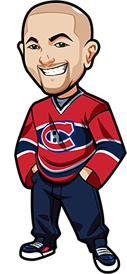 Written by Graeme on Wednesday, November 15th, 2023
Follow @BetNHL
1-1 yesterday.
The Bruins got the job done in convincing fashion.
The Coyotes got the goals that I was concerned about. Dallas kept up with them, but just couldn't top them and it had to go to OT. We had Stars in regulation.
Big win for the Capitals yesterday. Gutted the Ducks metrics weren't in my favour yesterday because they got the good win over Nashville.
Oh Tampa.
Let's see what we got today.
Hurricanes vs Flyers:
Hurricanes are pretty hefty favourites here, but should they be? Philly got scoring again, two big road wins. Data makes it look a bit of a close game. Phillys goaltending is still an issue despite an XGA about the same as the Canes.
This game feels a lot closer than the bookies indicate. There is 100% value on the Flyers here. But it's a case of actually having the confidence in them. The goaltending just appears to be too much of a liability. Mathematically, it's the right bet to make but too roll-the-dice for me to advise.
Oilers vs Kraken:
Oilers look to make it 3 in a row. They just beat the Kraken on the weekend.
We'd have to take Oilers in regulation. Their GF/60 is slightly worse than Kraken, but xGF is huge. Krakens xGA/60 isn't too bad at 3.1 for the last 10.
If betting this, you're basically betting that the Oilers have their goalscoring woes behind them. They do seem to be gaining confidence I guess.
I've been hesitant (that's an understatement) to bet anything involving the Oilers, but really the issue is primarily goalscoring. They seem to have that working for them, and while their goaltending is a liability, the Kraken offense really shouldn't be able to go toe to toe with them.
Oilers in Regulation
Ontario: 1.91 Odds at 888 Sports.
Canada: 1.91 Odds at 888 Sports.
USA: -114 Odds at Bovada
Everyone Else: 1.91 Odds at 888 Sports.
(Odds correct as of 2023/11/15 8:17:16 AM EST but are subject to change.)
Avalanche vs Ducks:
Still fine not betting anything involving the Avs. Throw in the B2B for Ducks and an easy skip. By the metrics, I don't hate the Ducks here but you'd have to look more into how the Avs play against a team with a bad XGA/60 but a good GA/60 and if they can crack that or not.
Canucks vs Islanders:
Nice to see the Canucks get back onto their winning ways after the Leafs loss, and now they host the New York Islanders. The Islanders come in on a real downswing although granted a few tricky opponents in there.
Some of the Islanders defensive metrics are shocking. A CA/60 of 70.29 over the last 10, for example. SA/60 of 35.94. Not great against this hot offense.
Canucks seem fine to play here regardless of who is in net.
Canucks win in regulation
Ontario: 2.05 Odds at Bet365 (Americans: We recommend http://www.bovada.lv
Canada: 2.09 Odds at Bovada
USA: +109 Odds at Bovada
Everyone Else: 2.05 Odds at Bet365 (Americans: We recommend http://www.bovada.lv
(Odds correct as of 2023/11/15 8:17:16 AM EST but are subject to change.)
Follow @BetNHL
BetNHL.ca » Tonights Tips »