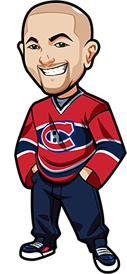 Written by Graeme on Saturday, November 17th, 2018
Follow @BetNHL
It was a 2-0 night with the NHL Tips yesterday. We also went 4-1 with the non-NHL tips with a 2.50 winner in there, a 1.90 Czech winner and a 1.98 KHL treble for a juicy night of action across the globe.
Both NHL games required the coin flip of overtime in an odd night of NHL action where five of the six games went to OT.
I'm a big proponent for in regulation time bets. I mean it just makes sense – if you have a strong belief that a team will win or are better than their opponents, why throw in a coin flip for less odds? But in the crazy world of hockey, it pays to take it safe at times and one of those times was last night.
We had the Stars to beat the Bruins. Always tricky betting against a team with such an elite top line like the Bruins. Stars stifled them but couldn't get past Rask who made an excellent return after a week off. Luckily a 2 on 1 won it in overtime. Marchand had a whopping 18 penalty minutes and Bergeron is unlikely to play tonight.
If you didn't watch it it was quite great. Marchand got done for "slashing" then an additional 10 minutes for waving his towel on a stick like a white flag.
That game really had everything. Loved Clifton in his first career NHL game dropping the gloves with Spezza. Ridiculous that Spezza didn't get an extra two for that though. What a mess of a game.
Despite Sparks being in net we went with the Leafs. We hoped their offense would continue to do what they do. They didn't but the Leafs did enough to also win this one in OT. Props to Jake Gardiner for that RIDIC skate save.
We move onto Saturday, November 17th 2018 and another busy night in the NHL with 11 games. Sens beating the Penguins feels like the easiest value bet in the world based on the odds and both teams recent performances. Yet I just can't advise it. Just have one of those feelings that the Penguins go wild tonight and give the Sens a thumping.
Oilers vs Flames is another where I am leaning heavily towards the over but just can't pull the trigger. Usually for these battles I'm able to throw the form book out the window but I'm always wary of the Oilers offense, and the Flames offense is concerning me lately.
Coyotes were another where the odds really justify the play and I was all ready to tip it but the more I read about it and look at it and think about it….just not feeling so good.
I dunno it's all 0.5u plays today – just one of those days where I find it hard to fully commit to a lot of the picks. Enough question marks for me to minimize the unit sizing but not enough to scare me off.
Devils vs Red Wings Betting Tips:
First of all props to the Red Wings for their performances this season. A lot of people had written them off but they are doing an excellent job. Even when they lose it's rarely a blowout – a lot of tight losses lately.
Devils look to be back on track with two solid wins over the Penguins and the Flyers. Honestly this is one of those games where I went into it liking the Devils to win and after everything I've read I still feel good about it.
Odds aren't great though so we'll go with 0.5u on Devils in Regulation.
Canada: 1.99 Odds at BetOnline..
USA: -110 Odds at Bovada.
Everyone Else: 1.99 Odds at BetOnline..
(Odds correct as of 2018/11/17 8:37:46 AM EST but are subject to change.)
Sabres vs Wild Betting Tips:
I love what the Buffalo Sabres are doing this season. Some very impressive results and they come into this one after beating the Lightning and the Jets in close games. Sabres have a solid defense going at times and that can really stifle teams.
I don't think they have what it takes to beat the Wild though. I just think the Wild are a much better team and that will stand out here. Look at how many games they have won in regulation for example. They had a rough start to the season but since October 16th every win they have had is a regulation win.
Not sure about Parise today whether is playing or not and regardless of how I feel about the Wilds abilities I can't underrestimate the Sabres. So 0.5u on Wild in regulation.
Canada: 1.84 Odds at BetOnline..
USA: -125 Odds at Bovada.
Everyone Else: 1.84 Odds at BetOnline..
(Odds correct as of 2018/11/17 8:37:46 AM EST but are subject to change.)
Finally we've got two games where I think there's a good chance they go over but not 100%. Let's get to them:
Panthers vs Rangers Betting Tips:
Luongo is in net I presume but regardless of his performances lately I like this one to go over. Rangers have had a lot of great high scoring games as of late with an offense that can score and a defense that can't stop the goals.
Panthers on the other hand other than that Jackets blowout have been very solid both offensively and defensively. I think this is one where they get swept up with the Rangers momentum though and both teams go at it.
0.5u on Over 5.5 Goals
Canada: 1.89 Odds at BetOnline..
USA: -120 Odds at Bovada.
Everyone Else: 1.89 Odds at BetOnline..
(Odds correct as of 2018/11/17 8:37:46 AM EST but are subject to change.)
Blues vs Sharks Betting Tips:
Blues come into this one with some solid defensive performances on the board. One of them was a 4-0 thumping of tonights opponents – the San Jose Sharks.
I like a better offensive performance from the Sharks tonight and I like the Blues to go at them too. Sharks just can't seem to get defense going this season. If it works out for them this game then so be it but I think they'll be fired up after being shut out and the Blues will go along for the ride. Hopefully Johnson has a bad night.
0.5u on Over 5.5 Goals
Canada: 1.87 Odds at BetOnline..
USA: -115 Odds at GT Bets...
Everyone Else: 1.87 Odds at BetOnline..
(Odds correct as of 2018/11/17 8:37:46 AM EST but are subject to change.)
OHL / WHL / AHL / KHL / Czech Extraliga Betting Tips:
(All below systems are based mainly on mathematics and statistics with very little human input and are deemed experimental. )
WHL Betting Tips (18-6, +6.43u): 0.5u on Red Deer Rebels in reg 1.65 odds. 0.5u on Portland Winterhawks in reg 2.00.
Where To Bet the Non-NHL Leagues:
Canadians: Bodog and 888 Sports.
Americans: Bovada.
Everyone Else: 888 Sports.
Follow @BetNHL
BetNHL.ca » Tonights Tips »