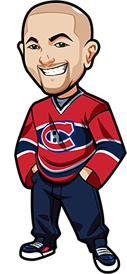 Written by Graeme on Sunday, November 17th, 2019
Follow @BetNHL
WHAT! A! NIGHT! OF! HOCKEY!
Man I am still buzzing after that one.
In the space of about 30 seconds, we went from a 1-3 night to a 3-1 night thanks to the Capitals and Islanders scoring extremely late goals. Both teams then won in a shootout.
Man that was NUTS. That Islanders comeback too – phenomenal. What a team and it was nice to FINALLY be on the right end of a 3+ goal comeback. I think we've lost 3 bets previously due to comebacks like that.
In the other tips the Jets/Lightning went over. Excellent performance by the Jets who are starting to look like a real team. We had the Wild and they were always chasing the game. Took it to OT against the Canes but just couldn't deliver.
Pretty happy that the majority of my leans came in too. Was very happy at seeing that Blackhawks offense light it up. That's what I've been hoping from them.
Honestly after yesterday I'm fine taking the day off today. Lots of hours spent in the morning doing analysis. Then that rollercoaster of emotions at night. I'll just do quick analysis of both games but no actual tips.
However if you want some betting action be sure to head over to my soccer betting tips website located at BetSoccer.ca. Just logged a nice 5-1 day there yesterday.
Leafs are in serious, serious trouble. That Tavares injury just seemed to completely change that team and even with him back, they haven't been able to get that mojo back. Considering all the friends I have who are Leafs fans and have been telling me all Summer about how they're taking the cup….man I love it!
Stars got the hard fought win yesterday. I did think they would win but honestly I expected it to be a bit more clean cut. It was nice to see the Oilers put up a fight in that spot and I think that is a good sign going forward for Oilers fans.
What a great night of hockey overall though with some really close games. Made up for that dull UFC card that's for sure. On the topic of MMA man if you haven't seen it yet check out this KO from Probellum 1 yesterday featuring Ross Pearson. Link
Here's my thoughts on todays games:
Sabres vs Blackhawks: My gut says Buffalo build on their win and make it two in a row here. Seems crazy considering Blackhawks run lately. There's just something about them where I'd rather back them to go over on the road, than anything to do with them at home. Don't quite trust them yet. We'll see how it goes.
Flames vs Knights: Knights are surprisingly big favourites here. Not sure I like that. They're a better home team for sure but I think this is a good style matchup for the Flames. Much different than the Coyotes and Stars. Flames have struggled on the road, but I think this is a good spot for them to get the win.
What say you? Post in the comments below or vote in the poll. 55% said the Bruins would take it yesterday but that was a very close one.
[poll id="42″]
Follow @BetNHL
BetNHL.ca » Tonights Tips »