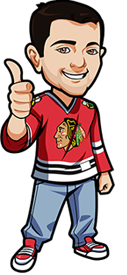 Written by Scott on Tuesday, November 1st, 2016
Follow @BetNHL
There was no NHL action yesterday so no tips.  We hope everyone had a great Halloween.
On Sunday we had 2 tips and we went 1-1
The first was over 5.5 in the Flyers vs Hurricanes game.  This game got off to a slow start with only 1 goal in the 1st period.  In the 2nd there was 5 putting us over and the Flyers came away with the 4-3 win.
Our other tip was the Oilers to beat the Sens in regulation.   The Sens came away with the 2-0 win.  Even though we lost this bet is was awesome to see Anderson get the start and the shutout in his first action after learning his wife had cancer.  An emotional end to the game as Anderson got the first star and the Oilers crowd gave him a standing ovation.
No games last night but we have a full schedule tonight with 12 games.  It's going to be great
Best America Sportsbooks for NHL
Oilers vs Leafs Betting Tips:
This is going to be a fun game to watch.
The Oilers come into this game after losing their last game 2-0 to the Sens.  They will be looking to get their offense going again where they sit 6th in gpg with 3.22
The Leafs have lost 2 in a row and have only scored twice over their last 2 games. With them being at home I expect a better effort from them.
Huge game as its McDavid vs Matthews, who were teammates on team North America during the World Cup. They are the last 2 first overall picks in the NHL draft.  This is the first meeting of these two and it's going to be fun to watch them square off during their long careers.
I like this game to go over.  They both take a bunch of shots and are both looking to get their offense back on track.  And I expect both McDavid and Matthews will be trying to out play each other.  I also like the Oilers to win.   They have shown that they're a strong team this year and the Leafs have struggled which was expected.
Over 5.5
Canada: 1.90 Odds at Bet365 (Americans: We recommend http://www.bovada.lv
USA: -115 Odds at Bovada
Everyone Else: 1.88 Odds at 888 Sports
Oilers win
Canada: 1.95 Odds at Sports
Interaction + $20 Free Bet
USA: -115 Odds at Bovada
Everyone Else: 1.90 Odds at 888 Sports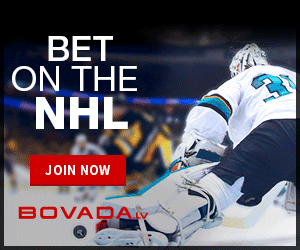 Sabres vs Wild Betting Tips:
The Sabres are 3-3-2 on the year.  They have won 2 in a row but before that they had lost 4 straight.
The Wild have looked great so far this year.  They're in 1st in the Central, they have allowed only one powerplay goal, are on a 3 game win  streak and are 4-0 at home.
Even with their injuries I still like the Wild to win this game.  Dubnyk has been fantastic this year.  He is 5-1-1 with a 1.43 gaa and 3 shutouts.
Wild in regulation 
Canada: 1.87 Odds at Sports
Interaction + $20 Free Bet
USA: -115 Odds at BetOnline.
Everyone Else: 1.86 Odds at Bet365 (Americans: We recommend http://www.bovada.lv
Follow @BetNHL
BetNHL.ca » Tonights Tips »