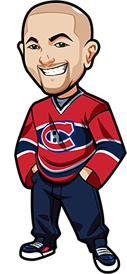 Written by Graeme on Sunday, November 20th, 2022
Follow @BetNHL
Been quite the good morning of sports. Waking up to watch the final F1 race of the season, then the kickoff of the World Cup. Followed by NFL redzone. Then of course the Grey Cup later as well as a couple of NHL games. And NBA. Man I love sports.
I mentioned yesterday I was making the transition from desktop to laptop for the next few weeks due to my surgery. One thing I forgot to mention is that I am also making the switch from Windows to using a MacBook. I have never used the MacOS in my life. It is quite the transition.
However I'm not someone that has tribalism over silly things like that – even if I hate the entire Apple ecosystem. I could see right away how powerful the MacBooks are, and after spending some time on it for the last 24 hours I gotta say – quite digging it.
It was a 1-2 night last night. Had the over in the Islanders/Stars game and that came in fairly easy as expected.
Had Jets to beat the Penguins. That was a very close game that could have went either way. Alas it went the Pens way. Such is life.
That Ducks game though – my god that first period showing was worse than the Flames one a few weeks ago. They was just shocking, and the Blues were able to take full advantage.
Only two games today:
Blue Jackets vs Panthers:
Jackets coming off that pounding by the Wings yesterday. I had to laugh looking back at yesterdays "not sure if Wings can take full advantage" in reference to the Jackets metrics. Um yep they can.
So the question here really is can we take Panthers -1.5? It's not a play I really like on the road. And Panthers have had some torrid results on the road losing to the Coyotes, Flyers, Blackhawks. Oh yeah super easy no play for me. The over is tempting but the back to back aspect puts me off. If there is one play I'd be going with it'd be the over.
Blackhawks vs Penguins:
Despite their win yesterday I am not really ready to trust the Pens on the road. And it'd have to be in regulation. On paper Pens win due to the Hawks craptacular offence.
So yeah nothing today but if looking for action I'd take that Jackets/Panthers over probably.
Follow @BetNHL
BetNHL.ca » Tonights Tips »