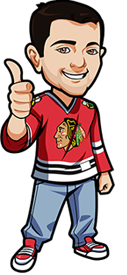 Written by Scott on Sunday, November 24th, 2013
Follow @BetNHL
I guess a 1-2 night is better than an 0-3. Rough night of betting last night as we only went 1-2 and we just barely won our bet at that.
It took until halfway through the overtime period for the first goal to be scored but thankfully it was the Avalanche scoring to win 1-0 over the Kings. We also tipped the Capitals vs Leafs game to go over 5.5 are not sure where they went but the goals in this game just didn't happen like the should have when the Leafs won 2-1 in a shootout. We also tipped an early goal in the Sens vs Red Wings game but it took 13 minutes for a goal in the Sens 4-2 win.
Today there is only 2 games on and they both start at 5:00 pm ET. The Ottawa Senators vs the Carolina Hurricanes and the Detroit Red Wings vs the Buffalo Sabres.
Here are the NHL Betting Tips for Sunday, November 24th
Red Wings vs Sabres : Red Wings To Win
If you haven't been paying attention or live under a rock the Buffalo Sabres are bad this year, really bad. This is second of 4 games for these 2 with the Red Wings winning the first 2-1.
Detroit has played much better hockey on the road this year and Buffalo has played bad both home and away. Although the Red Wings Pavel Datsyuk didn't make the trip with them to Buffalo after taking an elbow to the head and suffering a possible concussion they do get Daniel Alfredsson back.
Even without Datsyuk the Red Wings won't have a problem handling the Sabres.
http://www.5Dimes.eu(Need to register to see lines) has incredible odds for this one. Be sure to head there and be the Red Wings to win for 1.80
Grand Salami 10.5: Over
The Grand Salami is a combined total of all the goals scored on the night.
With only 2 games on and the Salami set at 10.5 we need both games to hit 5 goals and for 1 game to hit 6. I think this is more than doable. Although there have been some 1-0 games lately I see both of these games ending in the 7-8 goal range so we should easily pass the required 10.5
Bet the Grand Salami Over 10.5 goals http://www.carbonsports.ag 1.90 betting odds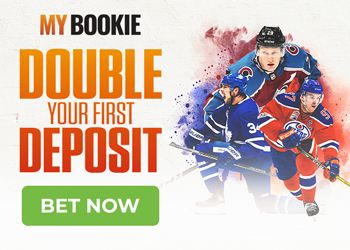 Home vs Away Goals: Away Teams -0.5
This bet is us guessing that the Away teams will score more goals then the home teams on the night.
You look at the Red Wings vs Sabres game and right away the away team will be in the lead. And as long as the Senators can either win or at least keep it close then this game is easy money for us
Bet that the Away Teams will score more combined goals then the Home teams at http://www.5Dimes.eu(Need to register to see lines) for 2.00 betting odds
Follow @BetNHL
BetNHL.ca » Tonights Tips »