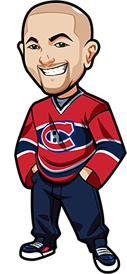 Written by Graeme on Saturday, November 24th, 2018
Follow @BetNHL
It was a busy night of hockey yesterday with some interesting results.
Our betting tips didn't pan out sadly. I'm not too concerned about the Flames loss – that was a value play that didn't pan out. I was hoping the way their offense was ticking that they'd turned things around and we'd see some consistency but obviously they still have a ways to go. They might be one of those "only backable at home teams".
Gutted about the over/unders though. Was feeling good about them. Niemi and Hutton pulled off 68 saves combined and Jarry/Halak had 71 combined. Frustrating to see the Pens offense in particular after producing so well the past little while completely fail.
Looking back at the games yesterday though – not sure there was anything I really missed out on. Preds had a brutal game against the Blues who came to life out of nowhere. I generally like Stars at home but I was wary of the battle Sens put up and that would have been a regulation play. Tight one so glad I stayed away.
Glad I stayed off the Oilers. I saw a lot of people all over the net on them yesterday – I think they're one of those teams people just want to believe in. They don't want to see someone like McDavid wasted. I do hope they get things sorted.
Another busy day with 11 games on the board. Habs host the Bruins hoping to end their 3 game losing streak. Leafs are on a 2 game losing streak as Philly come to town. Sharks vs Knights will be an interesting one. And the Canucks have now racked up an 8 game losing streak and hope to end that on the road to the Kings.
Betting wise it really feels like a tricky day. Nothing that immediately jumps out. Let's see what we got:
Capitals vs Rangers Betting Tips:
Capitals expected to go with Copley in net. On the road they haven't been great. But they are coming in with momentum.
In the majority of Copleys games, the Capitals have scored 3+ goals. That's a good sign that they will come out tonight looking to do the same.
Rangers were shutout against Philly yesterday. Hopefully that's not a sign of a cold slump for their offense and that they get fired up instead. First time they have been shut out all season but most games where they have been held to just one they've been able to come firing the next game.
Let's hope the turkey hangover is over for both these teams.
Over 5.5 Goals: 1u
Canada: 1.83 Odds at Sports Interaction + free $20 bet.
USA: -125 Odds at BetOnline..
Everyone Else: 1.83 Odds at Bet365 (Americans: We recommend http://www.bovada.lv.
(Odds correct as of 2018/11/24 10:46:41 AM EST but are subject to change.)
Canucks vs Kings Betting Tips:
Canucks have the big losing streak going and that always spurs a team on. The majority of games they have had during this streak they have fought hard regardless. They got their clocks cleaned by the Sharks yesterday but the Sharks can really turn it on.
If there's one team you'd want to play to end your losing streak it's be the LA Kings. Budaj is expected which is a bonus.
Well worth a value bet.
Canucks to win incl OT/SO: 0.5u
Canada: 2.80 Odds at BetOnline..
USA: +175 Odds at BetOnline..
Everyone Else: 2.80 BetOnline..Odds at
(Odds correct as of 2018/11/24 10:46:41 AM EST but are subject to change.)
And I hate to say it guys – but that's the only play I feel like advising today. Everything else there are just too many things putting me off to the point I can't even advise a 0.5u play. Be sure to check the comments for betting tips from others – just scroll down to below this post.
OHL / WHL / AHL / KHL / Czech Extraliga Betting Tips:
(All below systems are based mainly on mathematics and statistics with very little human input and are deemed experimental. )
OHL Betting Tips (6-6, -0.14u): 0.5u on Niagara Icedogs in reg 1.90 odds.
WHL Betting Tips (19-8, +5.43u): 0.5u on Red Deer Rebels in reg 1.70 odds. 0.5u on Portland Winterhawks in reg 1.70. System also likes Prince Albert (big surprise) – they are 1.35 for reg so unbettable and don't want to do handicap on the road. But in case you want to chuck em into a double.
Where To Bet the Non-NHL Leagues:
Canadians: Bodog and 888 Sports.
Americans: Bovada.
Everyone Else: 888 Sports.
Follow @BetNHL
BetNHL.ca » Tonights Tips »