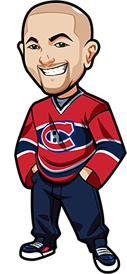 Written by Graeme on Saturday, November 26th, 2016
Follow @BetNHL
What a great night of betting, and great day of action in the NHL.
We went 2-1 with the NHL Tips with both our bets in regulation winning – the Capitals and the Predators. Both teams won with relative ease which was nice. We lost with the Rangers vs Flyers Over 5.5 and that was one hell of an intense game. Props to the Flyers for at least making it interesting – the heads could have went down after 3-0, but they absolutely POUNDED the Rangers net and Lundqvist stepped up big time.
I also correctly predicted the Coyotes beating the Oilers which was a very nice win – alas that was not an official betting tip but hopefully many of you got on that one. That McDavid shot at 0.00001 too late – so great.
We also went 2-3 for +1.05 unit profit in the 1st period system which was good to see. In the AHL it was a 1-0 night for 0.9 profit, OHL had a 2-1 night for 0.95 profit and the WHL had a 2-0 evening for 1.6 units profit.
So overall if you had bet everything we tipped yesterday you would have went 9-5 for a healthy 5.31 units profit. Add in that Coyotes result and it's a +6.76 unit day.
Very nice to have a big day like that all across the board. Even nice to have hockey on all freaking day. Wish they could do that every day.
We turn our attention to Saturday with a bit of a lighter schedule in 9 games. No early games today. Lot of very interesting ones out there and quite a few we're close to picking but not.
I'm seeing conflicting reports on who the Jackets are putting in net – if it's Bobrovsky I'd personally throw a small bet on them at 2.55 odds. Speaking of goalies – I'd be tempted on the Penguins tonight assuming Murray is in net. However the odds are extremely poor and the Devils always up their game against the Penguins. That one we decided to pass on due to that.
I kind of dig the Canucks tonight and will place a small bet but there's just too many injuries involved there to tip that one. Pickard has a solid record so far so it's not like Varl being out is a massive blow.
My system likes the Kings to beat the Blackhawks, and so does Scott. I'm a bit hesitant though. With the odds the way they are we'd have to take the Kings in regulation and the Hawks can be a tough team to beat. I do like this run the Kings have going and it's made for some fun hockey but I can't bring myself to bet on that one.
Let's get to the actual betting tips: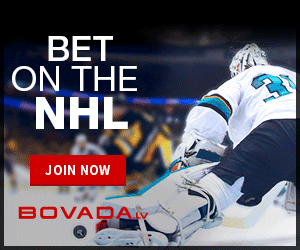 Canadiens vs Red Wings Betting Tips:
Big injuries seem to spur a team on this season initially – which is a bit of a concern going into this one as the Red Wings are without Howard. But it's not like a Taylor Hall or Sidney Crosby type of player – Mrazek has played 11 games this season so it's just a regular rotation for the Wings in that sense.
The Habs offense still feels so hard to count on at times – which is silly as they have the 3rd best GFG in the league. They're not as solid on the road. Wings like to keep games tight. We do like the Habs to win but are going to take the added insurance of overtime/shootout and hope Price keeps rolling.
Montreal Canadiens to win.
Canada: 1.72 Odds at 888 Sports.
USA: -145 Odds at Bovada.
Everyone Else: 1.72 Odds at 888 Sports.
Capitals vs Leafs Betting Tips:
We're going to take Capitals to win here. We were debating the Over 5.5 initially however the Capitals seem to be preparing for this game by saving Holtby for it. They clearly respect the Leafs offense and are taking them seriously. That's good to see from the Caps who often get complacent and it costs them.
The Capitals offense is looking very good and they have a strong ability to control a game. Leafs have struggled in tight games like that recently such as against the Canes and the Habs. Capitals often look like they can score at will and considering the way the Leafs have dropped a few leads even if the Leafs take an early lead you can't count the Caps out. While if the Caps take an early lead you could really see it being a tight 2-1 affair.
Canada: 1.90 Odds at Bet365 (Americans: We recommend http://www.bovada.lv.
USA: -115 Odds at Bovada.
Everyone Else: 1.90 Odds at Bet365 (Americans: We recommend http://www.bovada.lv.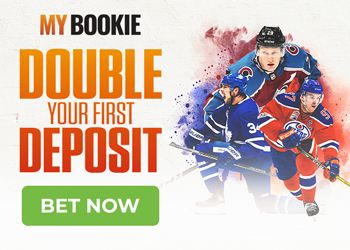 Mathematical/Experimental Betting Systems:
(All below systems are based mainly on mathematics and statistics with very little human input and are deemed experimental. Previous Records: 1st Period System 30-36 (+15.99u), OHL 28-15 (+17.15u)
1st Period System (3-4, +1.75u): Blues 2.70, Canucks 3.60, Sharks 2.60, Kings 2.70. As mentioned yesterday it's high variance so 0-4 wouldn't shock me.
OHL Betting Tips(6-7, -1.1u): Saginaw Spirit/Kitchener Rangers Over 7.5 at 1.85.
WHL Betting Tips(13-7, +3.86u): Medicine Hat Tigers -1.5 at 1.85 odds. Spokane Chiefs in regulation at 1.90 odds. Tri-City Americans -1.5 at 1.88 odds.
1st Period Betting:
Canadians: Sports Interaction, Bet365 (Americans: We recommend http://www.bovada.lv & 888 Sports.
Americans: BetOnline. or Bovada.
Everyone Else: Bet365 (Americans: We recommend http://www.bovada.lv or 888 Sports.
OHL, WHL & AHL Betting:
Canadians: Bodog and 888 Sports.
Americans: Bovada.
Everyone Else: 888 Sports.
Follow @BetNHL
BetNHL.ca » Tonights Tips »