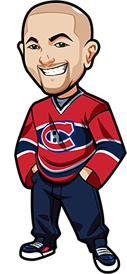 Written by Graeme on Friday, November 26th, 2021
Follow @BetNHL
Hope all our American friends had a great Thanksgiving. The NHL had a day off yesterday and are now back with a busy, busy slate.
We went 1-2 last time out, and I need to address one of the picks which was the Islanders pick.
Quite simply – this was a very bad advisement, and we are sorry about that.
Scott's thinking there was that with their biggest rival in town playing at their home venue for only the third time this season, the home fans would push them on. Despite their squad being racked with COVID, we've seen other teams such as the Sharks lift themselves up and use that for motivation.
But that should never have been a pick. At the very least, it should have been a non-play. Unfortunately, those bad bets are part of betting and I think the best thing is to always recognize it and admit you made a bad call, rather than trying to come up with excuses.
In the NFL season for example, I've made a couple of bad bets on the New York Giants to cover the spread simply because I made a pre-season assessment that with their offense, they had the potential to be an upset team. I should have learned my lesson after the first couple of games but I still bet and tipped Giants -2.5 against the Falcons. They lost 17-14 and that was one where I had to admit it was a bad bet.
So anyway we are sorry about that one. To make it worse I saw someone posting in the comments questioning the pick. I hadn't had a chance to look at anything today or even respond to the comment until later that night. I've now set up text alerts on my phone for any new comments so that if there is an oversight such as that again I'll be able to address it ASAP.
Let's get on with this freaking massive Friday slate – tips at the top. 1600+ freaking words – grab a coffee.
Blue Jackets vs Canucks:
The Jackets come in off the back of a couple of solid wins. Their home performances this season have been good. Even when they lose they usually ride their opponents hard.
Canucks come in struggling. Elvis must be feeling good after that shutout.
Seems like a good spot for the Jackets.
Jackets Win In Regulation
Canada: 2.18 Odds at Casumo
USA: +110 Odds at Bovada.
Everyone Else: 2.18 Odds at Casumo
(Odds correct as of 2021/11/26 10:58:27 AM EST but are subject to change.)
Ducks vs Senators:
Ducks come in on a skid after some great results. Most of their results were against the bottom crew in the power rankings which is where Ottawa fall in.
The sportsbooks know this and Ducks are fairly heavily favoured.
This does seem to be a good spot for the Ducks to get back on track though. Would be nice if Adam Henrique was back but I don't know if that's the case.
Either way when I look at who the Ducks have been able to beat, I feel the Sens can be lumped in there and will go with Ducks in Regulation.
Canada: 1.97 Odds at Casumo
USA: -110 Odds at Bovada.
Everyone Else: 1.97 Odds at Casumo
(Odds correct as of 2021/11/26 10:58:27 AM EST but are subject to change.)
Bruins vs Rangers:
Both teams coming in off big wins. I backed the Flames against the Bruins a few days ago at a big underdog price and that was a nice win. The Rangers are about the same odds. It's weird as to their credit, the New York Rangers are performing very well. They even have a win over the Panthers. But I just don't have the same confidence in them as I did the Flames. Swayman is in net so maybe the Rangers are a good value play? I don't know but I just don't have the confidence.
Blackhawks vs Blues:
If you go by incoming form, the Blackhawks should probably win here. Certainly the better team as of late. Two losses to the Flames and the Oilers – nothing to be embarassed about.
Some recent good home performances too.
Blues are a bit all over the place at the moment with big losses on the road to the Red Wings and Stars. Schenn was back in that last game and looked rusty.
This is a very close one. It's just so hard to back someone with Fleury's record this season even if he is performing better.
The odds have dropped slightly from when I started writing this one a couple of hours ago to now – so I'm going to be begrudingly skip this one. This will be a big test for the Blackhawks though and if they can win this one we'll have to look to back them against some mid-tier teams.
Wild vs Jets:
Jets back to struggling again. Wild are a tough team to figure out where they rank. Lots of goals lately at either ends for them. My god Talbot had to be a beast during that Devils game.
Wild actually have one of the lower xGAs in the league and the Jets aren't too bad either. No bet in this one. I feel like the Jets may pull it out but it's a risky play and I'd need much better odds.
Flyers vs Hurricanes:
Canes are one of those teams that are starting to concern me a bit. They had that brief spurt earlier in the month against the Flyers, Lightning and Panthers before righting the ship. But they had a few easy games and all were close.
Not a team I can back with any confidence right now. Instead I'd be looking to bet against them. The Flyers did beat Carolina back in November 12th. Unfortunately, their incoming form just isn't enough to back them. Yes they have played some tough teams – but despite their troubles, the Canes still fall into that top tier.
This isn't the worst spot to bet against the Canes, but I've sat here trying to convince myself and I just can't do it. By the offensive and defensive metrics, this is a win for the Canes. Even if you run the data from just their last game; Flyers have the worst CA/60 etc. Can't back it.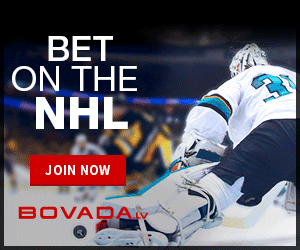 Capitals vs Panthers:
Oof. Sportsbooks have this at coinflip odds and that seems right to me. This is one where I'd say back it to go to OT. Has to be an +EV one that. No bet.
Predators vs Devils:
You've got two fairly inconsistent teams squaring off. Neither I can look to back with any degree of confidence.
Forsberg is back finally and he looked rusty. Things will get better with him in the squad for sure. I do like the Preds here, but I can't back them at this price based purely on "well they will have adjusted to Forsberg and should play better" which is my only thinking.
Sabres vs Canadiens:
This could end up being a super fun game. Sabres offense has had some real high scoring goalfests lately – although also a couple where they can't score anything. Canadiens are a bit similar in that regard.
I couldn't pick a winner here. I'm tempted by the over but that's more a gut play than anything. Nothing in the advanced metrics really back it up. I also made a pick recently that was similar and burned me. Red Wings vs Coyotes over where I backed that one based on their advanced defensive metrics. Similar spot and that was a 1-1 in regulation dud. So no bet here but I'll be watching it and will be personally betting that over for entertainment value.
Lightning vs Kraken:
The betting system I use screams that there will be goals in this one. No surprise with the way things have been for the Kraken lately.
Tampa have also had a good couple of barnstormers. They're missing Point but that didn't affect them in their last two games.
You ever spot a play that makes sense but you struggle to actually back it? That's how I feel here. I'm sitting here trying to find ways to argue myself out of the over. Tampa have good defensive metrics but the Caps also do and well 5-2 earlier this week. Canes do and they were able to score twice against them etc.
We haven't seen a ton from the Kraken on the road lately. And if I look at the home metrics from Tampa defensively – they are pretty sound. Not counting those Wild and Devils games of course.
That's enough for me to skip this one. Again will probably do a personal bet on the over but I just can't bring myself to advise it.
Islanders vs Penguins:
ISLANDERS TO WIN.
Kidding, of course. Although you know that they'll end up doing that now, don't you? Just the way hockey goes.
Pens have their shit together currently but they've been too hot and cold for me this season. I would have to back them in regulation. I don't even know if I could do that with confidence against the Lehigh Valley Phantoms.
Stars vs Avalanche:
No bet here. Odds are pretty tight and this feels like a tight one. Stars performing well against some good teams, Avs on a run but mostly against crap. I was hoping Stars would be 2.25 or above here as I'd say there is great value in them. At 2.10 I just don't think there is enough.
Sharks vs Leafs:
I expect Leafs to get the win but this is one of those random spots where my warning radar is going up. No bet here – just seems like one of those bad spots for the Leafs.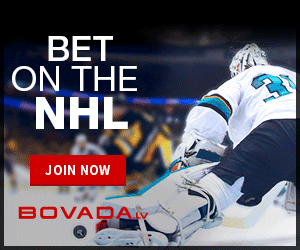 Follow @BetNHL
BetNHL.ca » Tonights Tips »