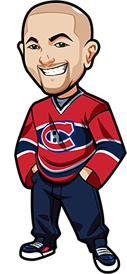 Written by Graeme on Sunday, November 28th, 2021
Follow @BetNHL
Hi guys,
It was a disappointing outing yesterday with the NHL Tips.
We had the Panthers in regulation and they lost. That's the type of game you can just point to as an example of the variance and volitility of hockey betting. not much one can do there.
Interestingly, that's the Panthers, Capitals and Hurricanes that the Kraken have overcame in the past week, with Tampa the only anomaly. Something to pay attention to going forward. It would be typical of them to lose to Sabres & Red Wings now.
Had the Coyotes on a big value play – came close but didn't pan out. Stars can be such a good shut down team and they were able to shut the Coyotes down well in the 3rd.
Last pick was the Flames and that was just sheer bad luck. They were the better team throughout, stronger xG, were very dominant in the third – but things just didn't go their way.
Just one of those days where the hockey gods aren't smiling on us.
I said yesterday only take the Penguins if Jarry is in net – and there's why! Habs put 6 past them in a big one.
Let's see what we got for Sunday. Six games on the board with the Islanders vs Rangers game now scratched. Still busier than a usual Sunday.
And unfortunately – no plays! Here is analysis of all the games:
Devils vs Flyers:
Devils fairly big favourites here. Coming in off mixed results but they are a pretty solid home team. Flyers come in struggling but they have had a tough schedule lately.
Big divisional rival game. Ruff reamed out the Devils after that last game. Flyers have some injuries to deal with. This is one where I'd like to back the Flyers as I rate them and this is an easier game for them than their most recent ones. But the injuries, plus the Devils perhaps being motivated after that last outing are enough to put me off.
I do have a feeling Flyers sneak this one though.
Blackhawks vs Sharks:
Blackhawks favoured here. On a four game run. Sharks coming off a sloppy performance against the Leafs.
Just one where the odds seem pretty much on point here. I don't see enough value. Think Blackhawks will be the winners but 1.80 seems right.
Bruins vs Canucks:
Bruins coming off that Rangers loss. Wish I had backed the Rangers in that spot but just couldn't. If we take this one, it would have to be Bruins on the handicap.
When Bruins win, they cover that most of the time. Their defense has been leaky and two bad performances at home.
That Bruins collapse against the Rangers was bad.
I really want to take Bruins -1.5 here. But it is below 2.00 at most books. I think we need at least pure coinflip odds to take that one.
Ducks vs Leafs:
Ducks turned their fortunes around with that big win against the Sens, which I called. They have been excellent at home. Leafs on the California trip have had some solid results with big wins over the Sharks and Kings.
I like Leafs in regulation here if Campbell is in net, as predicted. But these California trips can be tricky. Plus like I said, the Ducks have been good at home. It's mostly been against inferior opposition of course but they still had some close games.
I think back to that Leafs vs Penguins game where I noted the Leafs struggle against teams in the top 10 in the advanced metrics for defense. Good news is that Ducks are not in that category.
Leafs of course are one of the better teams in the advanced offensive metrics. Ducks results against similar teams – 2-1 loss to Canes, 4-3 loss to Jets, OT with Flames, 4-0 win over Devils. All very tight.
This is one where I feel like the Leafs in regulation is the right play – but I just can't pull the trigger. It just feels too tight for me.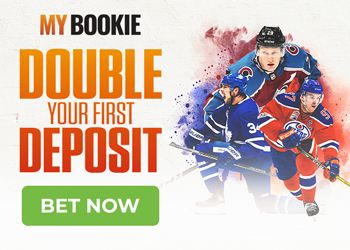 Hurricanes vs Capitals:
Was good to see the Hurricanes get the win over the Flyers. They're concerning me a bit lately. Feels like they have lost that early season dominance. Lot of 1 goal wins. Couple of losses in there etc. First home game since the 13th.
Caps been performing well. At about 2.50 odds, I almost want to suggest a blind bet on the Caps. With the talent they have, that is a hell of a price.
No bet on this one though. I do think Canes should be favoured, but not as heavily as they are. I feel like if the Caps have been studying their games, they can see ways to win.
Wild vs Lightning:
Wild come in off that huge win over the Jets. Tampa come in on a 3 game winning streak including that 5-4 win over the Wild.
Bookies have this as a flip. Based on that last game – yep I see it. Wild are solid at home.
Both teams have solid goaltending of course – but they're also conceding the goals. Last time out we saw Kahkonen and Elliott though and two different goalies tonight are projected.
Yeah no play for me.
$25 risk free bets on player prop, in-game bet and $50 risk free mobile bet. Available for NEW customers only at BetOnline.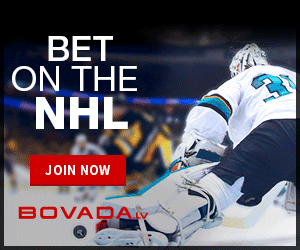 Follow @BetNHL
BetNHL.ca » Tonights Tips »