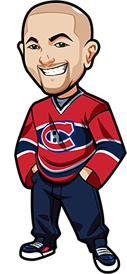 Written by Graeme on Wednesday, November 30th, 2016
Follow @BetNHL
It was a 2-0 night with the NHL Tips.
We won with the Rangers beating the Hurricanes – and man was that a thriller. One of my favourite sort of bets to win. We had the Rangers in regulation so at 2-0 down it's not that you want them to come back – but you want them to come back and FAST. After Stalbergs double it was looking scary but the Rangers prevailed thanks to a big night for Rick Nash. Games like that are what makes betting so enjoyable and win or lose it makes it worth the bet. Of course even better when they win!
We also had the Oilers/Leafs game to go Over 5.5 and it did just that as the Leafs hammered the Oilers 4-2. I must confess at 4-1 to Toronto I threw a small bet on the Oilers just in case. Talbot didn't have a good game but the Oilers will feel happy that Gustvasson was able to come on and have a solid performance.
Overall it was a very fun night of hockey with a lot of interesting and tight games.
We move onto tonight with just three games. It picks off with the Penguins visiting the Islanders, then the Leafs continue their Western Canada trip with a game against the Flames, and finally the Sharks take on the Kings.
$25 risk free bets on player prop, in-game bet and $50 risk free mobile bet. Available for NEW customers only at BetOnline.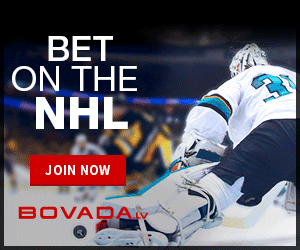 Penguins vs Islanders Betting Tips:
We usually don't place bets on a game going to overtime. It's hard to justify the reasoning behind it – even though it occasionally has value. I've even spent a large portion of the last couple of seasons working on a betting system to predict overtimes to no avail – it just seems to be completely flukey.
However I'd be kicking myself if I don't take Penguins vs Islanders to go to overtime tonight as when looking at the tips I kept thinking about it. I wanted to take the Penguins today to win. They're fresh off a 3 day break, and the Islanders have been brutal. Even against the Flames the New York Islanders were not impressive at all and it wouldn't surprise me if there's some internal drama there.
However these two teams have had some tight games in the past, and the Islanders have went to OT 6 times in their last 11 – including once against the Pens. Pittsburgh are a tricky team as obviously that can almost win at will it seems at times – but they've got some goaltending issues at the moment and not a good balance between Murray and Fleury.
I'd like to bet the Pens to win but I can't justify it at those odds of 1.64 and I also don't feel confident betting them to win in regulation.
So I'm taking this one to go to overtime. Penguins vs Islanders to go to overtime. At B365 it's under "3-way" and then the "Money Line".
Canada: 4.00 Odds at Bet365 (Americans: We recommend http://www.bovada.lv.
USA: Bovada.
Everyone Else: 4.00 Odds at Bet365 (Americans: We recommend http://www.bovada.lv.
Flames vs Leafs Betting Tips:
I have to say I'm really impressed with the Leafs in recent times. They've put up some absolutely solid performances with those wins over the Capitals and Oilers. You can go back further as well to thrashings of the Panthers and Predators.
However I think they're going to struggle here. It's not confirmed yet but I believe the Flames are starting Johnson and the Leafs are starting Enroth – bet is only applicable if Johnson starts. Flames to win. Leafs have still struggled to score on the road this season. Flames have an above average GPG at home. The Western Canada trip is always tough for teams and I think the Leafs lose this one.
I will warn that the money seems to be going on the Leafs on that one. I saw the line at 1.84 earlier for Flames and it's jumped.
Canada: 2.02 Odds at BetOnline..
USA: Bovada.
Everyone Else: 2.02 Odds at BetOnline..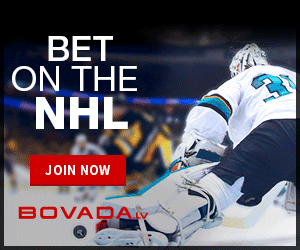 Mathematical/Experimental Betting Systems:
(All below systems are based mainly on mathematics and statistics with very little human input and are deemed experimental. Previous Records: 1st Period System 30-36 (+15.99u), OHL 28-15 (+17.15u)
1st Period System (5-13, -2.75u): Toronto Maple Leafs 3.15.
WHL Betting Tips(14-9, +2.71u): Seattle Thunderbirds 1.96, Lethbridge Hurricanes in Regulation at 1.65, Red Deer Rebels in regulation at 1.90.
AHL Betting Tips(7-2, +4.71u) : Syracuse Crunch 2.15, Grand Rapids in Regulation 1.75, Utica Comets in Regulation 2.25, Stockton Heat 1.70.
1st Period Betting:
Canadians: Sports Interaction, Bet365 (Americans: We recommend http://www.bovada.lv & 888 Sports.
Americans: BetOnline. or Bovada.
Everyone Else: Bet365 (Americans: We recommend http://www.bovada.lv or 888 Sports.
OHL, WHL & AHL Betting:
Canadians: Bodog and 888 Sports.
Americans: Bovada.
Everyone Else: 888 Sports.
Follow @BetNHL
BetNHL.ca » Tonights Tips »