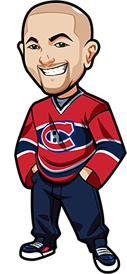 Written by Graeme on Thursday, November 3rd, 2016
Follow @BetNHL
It was a 1-0 night with the NHL Tips as the Montreal Canadiens shut out the Canucks en route to a 3-0 victory.
Of course the big sports story was the Chicago Cubs winning the World Series. I'm sure you've heard about it all night long and all day long so I won't go on about it much here – but wow, what a way for them to do it. What an incredible game that was and just an incredible series.
Sports are awesome.
In hockey tonight we've got a nice busy schedule of 12 games and a lot of interesting betting opportunities. Almost one month into the season, we're really starting to see a lot of opportunities and betting options on nights like this.
Over the past few weeks there's been nights with 12 or 13 games where no joke – we can't find a betting pick in our initial look-through. Then we have to go through thoroughly analyzing everything just to confirm a pick.
For tonights games however at the initial look through there was about 6-7 betting options that jumped out at us.
We've now narrowed them down and here are the NHL Betting Tips for November 3rd, 2016:
Penguins vs Kings Betting Tips:
This was one where as soon as we saw the betting odds we said "We have to take this". The Kings, who have had major goaltending issues, are now having major offensive issues and are taking on the Penguins at even odds who are on a 4 game winning streak.
When odds like this come up we spend the morning trying to convince ourselves not to bet it. It's a back to back for the Penguins and their last B2B they got thumped on the second leg, the Kings will rise to the occassion and always give the Pens a tough game etc.
End of the day we just have to take the Penguins at those odds. Penguins to win. We see the odds dropping at some books we'd probably bet it down to 1.85 but it's hard to go lower than that.
Canada: 1.95 Odds at Sports Interaction + $20 Free Bet.
USA: -115 Odds at Bovada.
Everyone Else: 1.90 Odds at Bet365 (Americans: We recommend http://www.bovada.lv.
Oilers vs Rangers Betting Tips:
The Edmonton media have been going crazy over the Oilers lately – but this road trip could bring them back down to earth. This is a big test for them with some tricky games and they already stumbled at the first hurdle – losing to the Toronto Maple Leafs.
With McDavid pointless in two games, the big question seems to be "Is McDavid in a slump?". Because hey – they have to come up with sensational headlines to get people talking.
Despite the loss to the Leafs, the Oilers racked up 46 shots on net. They're going up against a sturdy Rangers team but we like the Oilers to be a match for them. It's a bit of a risk with two goalies who have had some great performances this season, but we're taking Over 5.5.
Canada: 2.00 Odds at Sports Interaction + $20 Free Bet.
USA: -105 Odds at Bovada.
Everyone Else: 2.00 Odds at Bet365 (Americans: We recommend http://www.bovada.lv.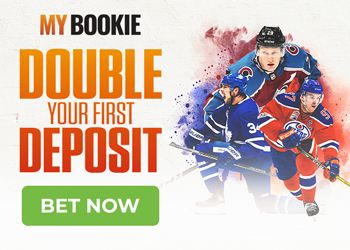 Devils & Bruins:
Those are the only two tips for today however I do want to mention the New Jersey Devils and Boston Bruins – both of whom became VERY close to being tips. Honestly this early in the season we can be a bit gun shy with risky/value plays and there's quite a few plays we've liked early in the day but decided not to pull the trigger on. (Both over 5.5s in the Pens & Flyers game last night for example).
These two teams were VERY close to being tips for us so just want to briefly cover that.
The Bruins are good value – we saw them at around 2.65 earlier and the line has dropped at most books to 2.45. We think the heavy underdog line was a reactionary line due to the Tampa 6-1 win. Rask is damn solid at moment, Bergeron is playing and the Bruins look confident in their games.
The Lightning offense seems to run hot and cold so really you're betting on it being cold – or betting on it being hot but Rask keeping them out. The problem with Rask is that he's not faced a Top 10 offensive team yet(based on goals per game average). Hell the best he has played is the 16th ranked team – the Detroit Red Wings. So basically before declaring Rask in "beast mode" etc – I'd like to see how they handle some top offenses first.
In regard to the Devils – I said very early in the season that we'd be betting on the Devils a lot this season I expect – once their offense starts clicking. And they're slowly starting to. However they've had a couple of days break and sometimes rest isn't what a team needs – especially a team who are just starting to get things going. Look at the Avs – I tipped them against the Jets due to a 6 day break and what happened there? Shut out. The odds have also dropped from around 2.50 to 2.30.
So while the line movements suggest they're the plays to make we're staying away from them today. Scott also liked the over in the Islanders/Flyers game.
Be sure to hang out in the comments or read them throughout the day as we've got a ton of great guys posting their tips, opinions and insights.
Follow @BetNHL
BetNHL.ca » Tonights Tips »