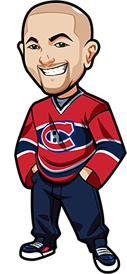 Written by Graeme on Friday, November 4th, 2016
Follow @BetNHL
It was a 1-1 night last night.
We had Over 5.5 goals in the Oilers/Rangers match and that went over relatively easy with an 8 goal thriller. Can be a bit risky taking that one due to some of Talbots performances lately, plus we know the Rangers defense can be quite sturdy at times so it was nice to win there.
We lost with the Penguins vs Kings. It went to overtime where the Kings made it 5-0 in overtime for them. The Penguins looked a bit lethragic in that game.
Not that it would have mattered but in hindsight I think the bet on that one should have been Penguins to win in regulation. I've been discussing in regulation vs including overtime/shootout bets a bit in the comments the past few days. For the most part overtime/shootout, especially with the 3 vs 3 rules, is almost a coin flip.
So if you're confident in a team to win and they're favourites – you should be looking at that in regulation bet for the extra value. Let's say the chances of winning in OT are 50/50. If you bet the Ducks tonight to beat the Coyotes including overtime and shootout, it's 1.47 odds. If it goes to overtime/shootout you're risking 1.00 to win 0.47 on a coin flip. Even if they're a better overtime team the average for success is about 57% so still not much of an edge.
As it is – I'm working on some algorithms to calculate a teams chances of winning in overtime and it puts the Penguins at about 46% against the Kings. So at 1.95 odds I'm overall fine with that bet – but it's something I'm going to be looking into more as the season goes on, and looking at historical data. Early impressions suggest we're missing out on some value.
Onto tonights games:
NHL Betting Tips for November 4th, 2016
This was a really tough night. We went through all three games over and over and were close to making no play. The Ducks for example have a couple of key injuries so that put us off them. We like the Wings but don't see value in their odds.
However while we've been going back and forth debating it, the Habs line has moved enough that we can tip the Montreal Canadiens to win.
As a Habs fan myself, I follow a lot of Habs related media etc. And a large part of that is putting me off Montreal tonight – I've heard a lot the past couple of days about how this is a "trap" game and the Jackets are going to win. Actually I've heard so much about our "poor performance" against the Canucks that I'm half convinced we lost that game!
We've been going over it all day looking at the results, diving into stats etc. Honestly I'm a bit brain dead from it all and trying to figure out a play to pick – especially in this game and trying to figure out if Under 5 was viable etc.
Anyway yeah – Habs win. Montoya is in net for the Habs but he's shown himself to be solid so far in the few games he's played this season. We just think the odds make this the right play.
We're on it at 1.94 at Pinnacle and we'd bet it to at least 1.90 as we give Habs enough edge to make it +EV.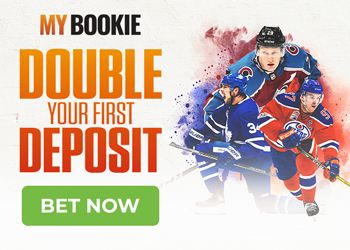 Mathematical/Experimental Betting Systems:
(All below systems are based mainly on mathematics and statistics with very little human input and are deemed experimental. Previous Records: 1st Period System 30-36 (+15.99u), OHL 28-15 (+17.15u)
OHL Betting Tips(1-2, -0.8u): London Knights in regulation. 1.90 odds. Not sure why there are too few tips for this system so far – if my system is too strict or not due to off-season changes. Hopefully just variance.
WHL Betting Tips(9-4, +3.53u): Medicine Hat Tigers 1.84 odds, Spokane Chiefs 1.82
OHL, WHL & AHL Betting:
Canadians: Bodog and 888 Sports.
Americans: Bovada.
Everyone Else: 888 Sports.
Follow @BetNHL
BetNHL.ca » Tonights Tips »