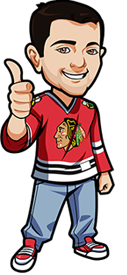 Written by Scott on Thursday, November 4th, 2021
Follow @BetNHL
Only had one tip yesterday but it came through for us.
We had the Oilers to win in regulation against the Predators and they did winning 5-2.  Draisaitl scored twice and added an assist and now leads the league in points and is tied with Ovechkin for the goal lead with 9.  It's becoming a familiar site seeing Draisaitl and McDavid at the top of the points in the league.
The Hurricanes beat the Hawks 4-3 and are now 9-0 to start the season which is tied for 3rd all time on the consecutive wins to start a season list in NHL history. 
Jake Bean scored two, including the overtime winner, for the Jackets when they beat the Avalanche 5-4 in OT.   The Kings won their 3rd straight when they beat the Blues 3-2 in a shootout.
It is being reported that the Buffalo Sabres are trading Jack Eichel and a 2023 third-round pick to the Vegas Golden Knights in exchange for forwards Alex Tuch and Peyton Krebs, a 2022 first-round pick, and a 2023 third-round pick.   When he gets the surgery he needs and returns to play just how deadly are the Knights going to be?  Stone, Pacioretty, Karlsson and Eichel…. wow.  Add in Marchessault, Stephenson and Smith and they have to become one of the deepest offensive teams in the league.
For today we are back to a busy night of hockey with 9 games and some big matchups in there too.
Sabres vs Kraken Betting Tips:
Not sure if we are missing something here but the Kraken are heavy favorites for this game and not sure why.
The Sabres have finally moved on from the Eichel drama that was surrounding the team for ages.  They are 5-3-1 on the year.  The Kraken are 3-6-1 and are still without McCann and Johansson.
Both teams have dropped their last 2 games heading into this one.  The Sabres score more per game and allow less also compared to the Kraken.
The odds make this a play and we also liked the Sabres chances before we saw the odds.
Sabres win incl OT/SO
Canada: 2.60 Odds at Sports Interaction
USA: +159 Odds at BetOnline.
Everyone Else: 2.60 Odds at Sports Interaction
(Odds correct as of 2021/11/04 10:11:01 AM EST but are subject to change.)
Knights vs Senators Betting Tips:
The Knights haven't had the greatest start to their season.  They are 4-5 and three of there best players are still injured.   The Sens are 3-5-1 which is fairly good considering what was expected of them this season.
With the Knights injuries and play of late it's hard to back them at the moment.   The Sens have been too up and down to back them and overall its a good game to skip.
Lightning vs Leafs Betting Tips:
The Lightning seemed to have found their stride after stumbling out of the gate and have won their last 3 games.  The Leafs have also won 3 in a row and that's thanks to Matthews and Marner coming alive.
It's tough to bet on a game with the Leafs so I'll skip it.  Was leaning towards the Over 6 but feel it's safer as both teams have shown already that they can disappear at any time.
Capitals vs Panthers Betting Tips:
Another game where I initially liked the over but decided to stay away.  The Caps are 5-1-3 and are 5th in GPG with 3.56.  The Panthers are an incredible 8-0-1 and ranked 3rd in GPG with 4.00.
What has me put off is the GAPG for both teams.  The Caps are 7th with 2.44 and the Panthers are 2nd with 1.89.
Flyers vs Penguins Betting Tips:
These are always good games.  But the Penguins announced that Crosby was out on the Covid protocol.  He rejoins Malkin and Letang as players out.   We saw how the Pens did already with those guys out and it was impressive.
But when your in-state rival is in town who knows what will happen.
Red Wings vs Bruins Betting Tips:
The Bruins are the favorites here and I'm not surprised.   They are at home where they have gone a perfect 3-0 so far.  The Red Wings have lost 3 in a row entering this game.
The odds for the Bruins are bad.  A -1.5 is only 1.90 and that's not worth it
Islanders vs Canadiens Betting Tips:
Tough to call this game.  Islanders in regulation seems like the proper pick but 2 of their last 4 games needed extra time to be completed.
I like the Islanders to win but the Habs have started to show a little life winning 2 of their last 4 games.
Stars vs Flames Betting Tips:
I expect the Flames to come out ready for this game to try and get back in the win column after losing the last game to the Predators in overtime which snapped their win streak at 6 games.
The Stars have dropped 4 in a row so it would seem like a smart pick to take the Flames.  But the odds have to be a regulation win to get any value.   The Stars have kept their games close all season with 5 of the 9 games they have played this year needing extra time.
Blues vs Sharks Betting Tips:
The Blues played last night and took the loss.  They are now 6-1-1.  The Sharks have been a bit of a surprise this season going 6-3 including 3-1 at home.
I like the Blues chances in this game but with them playing last night I'll just avoid this game as back to back games are tough to predict.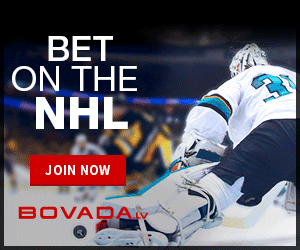 Follow @BetNHL
BetNHL.ca » Tonights Tips »