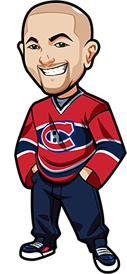 Written by Graeme on Wednesday, November 5th, 2014
Follow @BetNHL
We had a winning night last night, going 2-1 including a big 2.75 odds win with the Flyers. They ran away with it and easily covered the handicap, with a big 4-1 victory over the Oilers.
Our other win was another big one – 2.20 odds on Over 5.5 in the Avs vs Canucks game. That one was a bit tight, but a massive 3rd period by the Canucks put it over with a goal to spare.
Much like the 2.5 million people every year in Toronto, the Leafs let us down. That was actually a tight one, as after being down 3-0 the Leafs started to come back and hammered the net 15 times in the 2nd period and 12 times in the 3rd period. It was a poor 3rd period where they only had 3 shots on target though which was really bad.
Either way, a nicely profitable night.
Big win for the Penguins last night. They were underdogs in that game as well. Really enjoying watching them play at the moment – they actually look like a team who can take the Stanley Cup.
A quiet night tonight, with just 3 games. After getting hammered at home by Chicago it's no rest for the wicked, as the Habs visit Buffalo. The Red Wings go to New York to take on the Rangers, while the Islanders make the trip to Anaheim to take on the Ducks.
Ducks vs Islanders Betting Tips:
Ducks had a 100% record against the Islanders last year. They've been very solid at home this season with a 4-1-0 record and Perry is just on fire. Both teams are coming off a couple of day break – and this is the first time Anaheim have played at home since the 26th of October. Islanders have lost 3 in a row including 2 on the road. They were really dominated in those ones too.
The train is coming off the rails when it comes to the Islanders. We'd like to see them do better but we can't bet against the on fire Ducks. Bet the Ducks to win in regulation at 1.90 odds.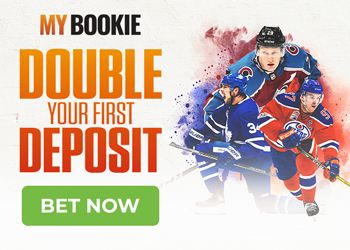 Value Bet: Canadiens vs Sabres
I really, really hate this bet – but I know I would hate myself even worse if I don't mention it and it comes in.
This is a value bet. This is where it's up to you whether you want to bet it or not – it's higher odds, but we feel it has solid value. It's going to win less than 50% of the time usually – but it's going to come in enough for it to be a valuable pick.
Sabres to beat the Habs.
2.67 price which is great odds. Sabres might be without Foligno but they didn't need him against the Wings. Habs are struggling hard at the moment – leaking goals like crazy, coming off the back to back games where they got hammered by the Blackhawks.
It's honestly a must-win game for the Habs, but based on the last couple of games – you have to bet on the Sabres purely for value.
FanDuel:
We're also going to be playing Daily Fantasy Sports tonight over at FanDuel.
We LOVE nights like this for Daily Fantasy Sports. It's nice having exactly 3 games to pick from – it takes out the randomness of it ya know?
If you've never tried Daily Fantasy Sports before, then try it tonight. With just 3 games it's a lot less overrwhelming – trust us.
With 9 players to pick from, after analyzing each game here is who we are going with:
G: Neuvirth: This is a big risk, but Neuvirth is starting with the Sabres and we're going with him. He generally takes a lot of shots – 36.4 on average per game – and if the Habs struggles to find the net regularly continues, but they do get the shots going – it could be a huge choice.
D: Vatanen: Generally solid and will rarely lose points. At home he generally puts up big numbers like 6.8 and 7.8.
D: Lindholm: Always reliable numbers and good for a few points.
RW: Perry: Do I really have to explain this pick?
RW: Zetterberg: On form most of the season including some big nights.
LW: Maroon: As long as he plays he should be good. Starting to get the points.
LW: Hagelin: A dip in playing time but he's only $4400 and we only had about $4800 left.
C: Datsyuk: Generally rocking it at the moment. Had a poor game against the Sens but against the beat up Rangers defense it could be a huge night for Pav.
C: Ennis: Getting more ice time it could just be a matter of time.
Seriously – I can't emphasize it enough. If you've never played Daily Fantasy Sports before – now is the night. Click here and join a tournament and pick 9 players from the 3 games. Then thank us later when you become hooked.
Follow @BetNHL
BetNHL.ca » Tonights Tips »