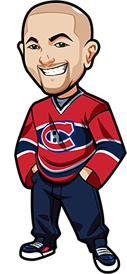 Written by Graeme on Saturday, November 9th, 2013
Follow @BetNHL
A great night last night as we went 3-0 with the tips. I actually thought I had jinxed it. The 2nd period was over in the Avs game and the Ducks game was at 5 and I messaged Scott "Boom! 3-0 night". Then I had probably the most painstaking 20 minutes of my life(plus breaks) watching the Avs vs Flames in that 3rd. Then just as I'd given up hope BOOM goal and I went absolutely mental.
Always nice to have a perfect night!
I apologize that tips were late today. If you're Canadian you probably know why. Future Shop & Best Buy had a special on – bring in ANY video game and trade it in for Assassins Creed 4, Battlefield 4 or Call of Duty Ghosts. So yeah – I was stuck in line at Future Shop for hours this morning. But it was all worth it because I gave them my NHL 2006 video game and I got Call of Duty Ghosts in return! Just amazing.
We went 1-1 to start off the OHL Betting Tips which was okay – better than 0-2! Guelph hammered the Plymouth goal but with 43 shots on net could only get 2 in unfortunately, and the goalie road that momentum to overtime.
Let's get to it: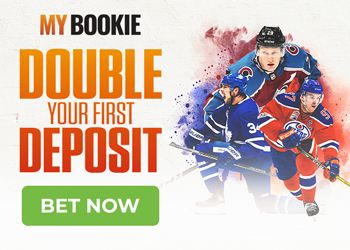 Bodog Divisional Dynasty:
Bad news and good news. Bad news: Oilers were one of the picks today and I got to the tips too late. Good news – they're losing as I type this and looking very sucky. Hopefully Bryzgalov starts tomorrow and has a crazy ridic game.
One pick today which is Pittsburgh Penguins. We meant to do them on the 7th but forget – then they got hammered by the Rangers so all is good. Tomorrow we have Oilers and Rangers and we are DONE with the Dynasty.
Going to do short write-ups so we can get these tips out…
Leafs vs Bruins: Goal Before 9:30
This is the first time these two teams have met since that amazing Playoff series. It's going to be a heated affair and both teams are coming to come out strong on the offense.
The Over/Under is 5 which is tempting but Bruins can also shut a game down, and the Leafs struggle against defenses like the Bruins. We really like an early goal here which you can back at http://www.Bovada.lv for Americans and http://www.Bodog.eu for everyone else..
Blue Jackets vs Islanders: Islanders to Win
Back at the start of the season these two teams faced off with the Blue Jackets winning a shootout. That was a tight game. At the moment, Columbus are just stinking up the joint. It doesn't matter who they play they are dominated, and as I said a few days ago – they just seem lost. And you just can't have someone like Dubinsky out there crapping on the team in public.
Islanders are back on a slump after beating Boston, but this is a great game to get things going. if Vanek can start clicking, and the Islanders can actually do something with a power play then they could become real contenders. They've won a few of the big games like beating Pittsburgh and Boston, and we really like them to win here.
They're underdogs at 2.05 and that's a price we love. We'd call this one evens and we're going to go with the Islanders to beat the Blue Jackets at Bovada for Americans and http://www.Bet365.com for everyone else..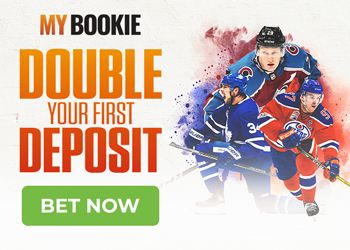 Follow @BetNHL
BetNHL.ca » Tonights Tips »