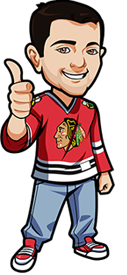 Written by Scott on Tuesday, November 9th, 2021
Follow @BetNHL
There was 3 games yesterday and we had 1 tip which we lost.
We had the Panthers to beat the Rangers but the Rangers won 4-3.  The Rangers were up 4-0 after the 2nd and the Panthers put up 3 in the 3rd but came up short.  This was the first regulation loss for the Panthers this season.
The Capitals beat the Sabres 5-3.  Ovechkin scored which was his 11th of the season and 741st of his career which is tied with Brett Hull for 4th on the all-time goal scoring list.  It really is amazing that at 36 years old, Ovechkin has 11 goals in 12 games this season.
The final game of the night was the Kings vs the Maple Leafs and the Kings won 5-1.  With the win the Kings extended their winning streak to 5 games and snapped the Leafs win streak at 5.
Well it's back to a full night of hockey with 10 games.  Some real tricky ones to call so let's have a look and see what we can find.
There is no first period plays today.
Sharks vs Flames Betting Tips:
The Flames come into this game after shutting out the Rangers 6-0 on Saturday.   The Sharks have lost 2 in a row.
The Flames had won 6 in a row then lost 2 straight but both in OT.  So they have been playing some amazing hockey over the last 9 games.  And with them at home I like that to continue.
The Sharks are without some key players with Karlsson, Kane, Vlasic and Lebanc all out.  The Sharks have 9 players on the Covid 19 list.
A depleted Sharks team against a hot Flames team at home, I'm going with the Flames.
Flames in regulation
Canada: 1.76 Odds at Bet365
USA: -160 Odds at BetOnline
Everyone Else: 1.76 Odds at Bet365
(Odds correct as of 2021/11/09 9:31:19 AM EST but are subject to change.)
Kings vs Canadiens Betting Tips:
The Kings played last night and are riding a 5 game win streak into this game.  The Habs have lost their last 2 games.
I like the Kings to keep rolling in this game and push their win streak to 6 games but with them having played last night is it going to be too much for them here.
The last time they played a back to back they won both including one against the Canadiens.
Kings win incl OT/SO
Canada: 2.33 Odds at BetOnline
USA: +133 Odds at BetOnline
Everyone Else: 2.33 Odds at BetOnline
(Odds correct as of 2021/11/09 9:31:19 AM EST but are subject to change.)
Senators vs Bruins Betting Tips:
The Sens are really getting hit by the injury/Covid list.  They are without Ennis, Brown, White, Gambrell, Pinto and others.  They haven't had a good start to their season going 3-7-1 and 1-2-1 on the road.
The Bruins are having a down start to the season for them.  They have gone 5-4 but are at home here where they have gone a perfect 4-0.
With the Sens roster getting hit hard with issues and the Bruins at home, I like their chances in this game.  Of the 5 wins for the Bruins this season, 3 of them have covered the -1.5.
Bruins -1.5
Canada: 1.83 Odds at Sports Interaction
USA: -125 Odds at BetOnline
Everyone Else: 1.83 Odds at Bet365
(Odds correct as of 2021/11/09 9:31:19 AM EST but are subject to change.)
Hurricanes vs Lightning Tips:
This should be a great game between two of the top teams in the league.
The Canes come into this game after taking their first loss of the season so they may come out flying looking to get back in the win column.  But it's the Lightning and they had a rough start to the year going 2-4, both wins needed OT, but have since went 4-1.  I'm not sure who wins this game.  
Panthers vs Devils Betting Tips:
The Panthers took their first regulation loss of the year last night.  Will be interesting to see how they respond.
Against the Devils I would say I like the Panthers to win and I was leaning towards tipping them.  But I want to see how the do after taking that loss and on the 2nd half of a back to back.
Oilers vs Red Wings Betting Tips:
The Oilers have been strong all season.  They are 9-1 and ride a 4 game win streak into tonight's action.
The Wings have been a surprise so far this year going 6-5-2 winning their last 2 games.  And at home they have been good going 3-1-2.
The Wings strike be as a team capable of pulling off upsets as teams won't give them the respect they deserve so I'll avoid this game.
Blues vs Jets Betting Tips:
Pretty even matchup here. The Blues are 7-2-1, the Jets 6-3-2.
Blues road record is 4-1-1, the Jets home record is 4-1-0.
This looks like it will be a close game and the odds agree with that.  I feel it is safer to avoid this game
Kraken vs Knights Betting Tips:
The two most recent expansion teams meet again with the Knights winning thevseason opener 4-3
The Kraken could and should look to this game to get some revenge after taking the loss in their first meeting especially with all the injuries the Knights have at the moment but the Knights have gone 6-6 despite missing so many key players
Ducks vs Canucks Betting Tips:
The Ducks have won 4 straight and look to make it 5.  But their road record hasn't been very good this season going 1-2-2.  The Canucks are a strange team.   On paper they should be incredible but have had a rough start going 5-6-1.
I would say I like the Ducks chances to push the streak to 5 games but its their road record that has be put off of this game.
Penguins vs Blackhawks Betting Tips:
The Penguins are still dealing with a pile of injuries, the Hawks have been garbage this year.
Too many questions about this game so I'll stay away from it.  They played once already this season and it was the Penguins winning 5-2 and the chased their former goalie Fleury from the net for the Hawks.
$25 risk free bets on player prop, in-game bet and $50 risk free mobile bet. Available for NEW customers only at BetOnline.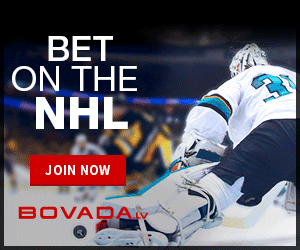 Follow @BetNHL
Best America Sportsbooks for NHL
BetNHL.ca » Tonights Tips » November 9th, 2021 NHL Betting Tips