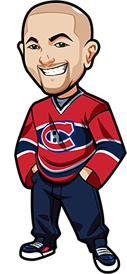 Written by Graeme on Saturday, October 10th, 2015
Follow @BetNHL
We went 1-0 last night with the NHL Betting Tips.
We had Blackhawks to win and although it required overtime – and a powerplay – they were able to do the business and beat the Islanders in a solid game.
It was a big evening in hockey. The Leafs were absolutely destroyed by the Red Wings in what was not exactly the ideal day to be a Toronto sports fan. I wonder if the Leafs fans will start blaming the referees for this loss too?
The Jets look like they are for real with a great win over the New Jersey Devils. Blue Jackets fought hard against the Rangers but Rangers won the game late on.
And then we have the Arizona Coyotes vs the LA Kings. Wow. I had a conversation with a friend later – what if the Kings aren't bad? What if the Coyotes are just REALLY REALLY GOOD! Can you imagine that? Everyone expecting them to be at the bottom this year – and then they end up winning the cup.
Suddenly the Vegas move would be off with all the "diehard" fans that come out of the woodwork.
It's Saturday, October 10th and no rest for the wicked as the Leafs return to host the Senators. The Habs visit Boston for a big game, and Calgary get a chance at redemption as they visit Vancouver.
With only one game tomorrow I'm not sure if we will have tips for it. So if we don't – me and Scott just want to wish a Happy Thanksgiving to all our Canadian readers.
Let's see what we have today for NHL Betting Tips:
Senators vs Leafs Betting Tips:
Our usual go to for this one is Over 5.5 – the Battle of Ontario usually has a lot of good games. I mean the Leafs beat the Senators 3 times last year for example – they always rise up against them.
But man – looking at the way they have played these last two games, plus the fact that they just played last night? I wasn't fully convinced by the Senators against Buffalo – but after watching every single minute of the Toronto Maple Leafs season thus far – they still have a lot to do to convince me they can win a game.
Going with Sens 1.73 available at http://www.5Dimes.eu for Americans(Need to register to see lines) and and http://www.Bet365.com for everyone else.. As much as I'd like to take them in regulation or the handicap – the motivation the Leafs get for these games leaves me a little bit wary.
Canucks vs Flames Betting Tips:
Everything went well for the Canucks when they played – and everything went wrong with the Flames. You might expect the Flames to be fired up after one game – but the Canucks looked excellent, and they've got a whole last season to try and forget about. I just liked how smooth they looked – everything they did went perfectly and I think we're going to see a lot more of that.
I'm only seeing 1.66 for Canucks to win – 1.68 at one book. So I'm going to take Canucks to win in regulation time which is available at 2.15 odds. You can bet that at Bovada for Americans and http://www.Bet365.com for everyone else..
Blues vs Wild Betting Tips:
The O/U for this game is set for 5 goals. During the playoffs last year that happened 2-1-3 although neither game was close. In the regular season it came up twice, once was a push and one was a loss.
Weird watching these teams play the last couple of seasons. Rarely is it an evenly matched close game – instead one team will usually dominate. Wild had that crazy 9 goal thriller against the Avs, while the Blues beat the Oilers 3-1. To be fair though when you're playing a team who who actually need the OTHER team to get the goals – there's a lot less chance of it going over.
Take Over 5 goals.
.
Other Game Thoughts:
No official tips here but just some thoughts.
Sharks beating the Ducks seems a good price at 1.83. They are clearly looking to be a scary team to play when they're at home, and will want to establish dominance. However their impressive result over the Kings looks less impressive after the Kings vs Coyotes game. I was also tempted by the overs here but there are just too many questions about the Ducks offense.
Avalanche dominated the Stars last season. But it's a new season and it's hard to know how they'll bounce back after that first game.
With Lundqvist starting his 3rd game in 4 days apparently – I like the Over 5.5 in that one. Honestly though I'd change lines and get it down to 5. This should be a competitive game but with them both having played last night – sometimes fatigue hits early in the season.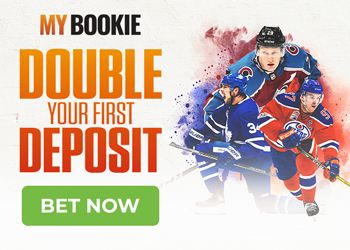 Follow @BetNHL
BetNHL.ca » Tonights Tips »