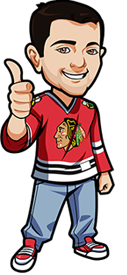 Written by Scott on Tuesday, October 10th, 2023
Follow @BetNHL
Finally the NHL season is back and we all were getting a little antsy. 
There were so many moves made in the off-season and it will be interesting to see if and how the moves will affect each team.
It's the first day of action and it's always tricky to try and predict how teams will do with them having played zero games.
It's a slow day with only 3 games so that's a good thing for us to ease our way back into things.  The odds for the games today are all lopsided so I won't have any tips.
Predators vs Lightning Betting Tips:
The Preds went 42-32-8 last season and didn't make it to the postseason.  In the off-season they lost Duchene and Johansen but brought in O'Reilly and Nyquist and added Schenn to their defense.
The Lightning went 46-30-6 and were eliminated in the 1st round by the Maple Leafs.   With them being a strong team for a few years now they were forced to move some key players out.  Killorn, Maroon, Colton and Elliott are out.  They brought in Sheary and Glendening.  But when your team has Stamkos, Point, Kucherov, Hedman and Vasilevskiy they are still stacked.
The Lightning are favored here so we would need to take in regulation.  I do think with them at home they should win but it's too early for me.  And Vasilevskiy is hurt and will be out for 2 months so they may rally around Johansson but we will have to wait and see.
Blackhawks vs Penguins Betting Tips:
The Hawks went 26-49-7 and clearly didn't make the playoffs but as a consolation prize the drafted Bedard.   They brought in Hall, Perry and Foligno to help him make the transition to NHL hockey.
The Pens went 40-31-11 and didn't make the playoffs after qualifying for 16 years in a row.   They brought in 12 new players and moved out 11 but having Karlsson is going to help them from the backend.  Crosby, Malkin and Letang are getting older so if will be interesting to see if they can keep up with the other teams in the strong Metro Division.
The Pens are favored and I do like their chances here.  But with Bedard making his NHL debut the Hawks may feed off the excitement and make a game of it.
Kraken vs Knights Betting Tips:
The Kraken went 46-28-8 and made the playoffs in just their 2nd year in the league.  They were eliminated in the 2nd round by the Stars but they did take the series to 7 games.  They didn't make any significant moves in the off-season and are counting on Berniers and Tolvanen to keep improving plus if Wright can make the team and live up to his potential it would be a huge help moving forward.
The Knights went 51-22-9 and won their first Stanley Cup.   Much like the Kraken, the Knights didn't add any players and they had to move out some players due to the salary cap.  But they still have Eichel, Marchessault and Stone so they can still be a top team.  They had the shortest off-season so there may be some rust to start the year.
The Knights are favored so we would need to take them in regulation to get odds worth playing.  And with it being the first game it's a risky play with how much better the Kraken were last year.
$25 risk free bets on player prop, in-game bet and $50 risk free mobile bet. Available for NEW customers only at BetOnline.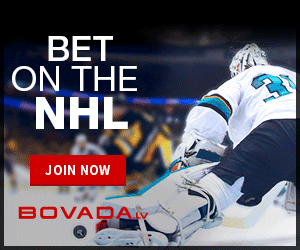 Follow @BetNHL
BetNHL.ca » Tonights Tips »