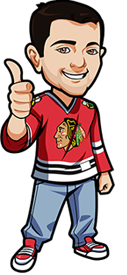 Written by Scott on Thursday, October 15th, 2015
Follow @BetNHL
A good night last night with the NHL Betting Tips as we went 2-1.
We had the Blackhawks vs Flyers game Under 5.5.  This game stayed under when the Flyers won 3-0.  It was the 2nd straight shutout for Flyers goalie Michal Neuvirth who blanked the Panthers 1-0 on Monday.
We had the Bruins to beat the Avalanche for their first win of the season and they did when they won 6-2.  The Bruins scored 5 straight goals.  Jimmy Hayes had a big game for Boston with a goal and 3 assists.
Our last tip of the night was the Ducks -1.5 against the Coyotes but it was Mike Smith and the Yotes  coming away with the convincing 4-0 win.  Anthony Duclair scored 3 goals for his first career hat trick.  Max Domi had a goal and an assist.  These Coyotes are showing people that they can't be underestimated this year.
The other game on the night was the Sens 7-3 pounding of the Blue Jackets.  The Sens goals came from 7 different players. Karlsson came out of this game with a career high 4 assists.  Ottawa is 3-1 on the year with all 3 of their wins coming on the road.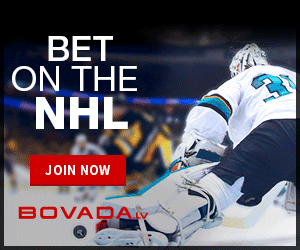 Congrats to the Blue Jays for their huge win last night in what was a crazy game!!  Now it's on to face the Royals in the ALCS.
A nice busy night of NHL action with 8 games scheduled.   Let's have another winning night with the NHL Betting Tips for Thursday, October 15th
Stars vs Lightning Betting Tips:
This game features two teams stacked with offensive stars.  The Lightning have owned the Stars over their last six meetings winning five of the six.  I'm not sure who's going to come away with the win in this game but I like there to be lots of goals.  
Over 5.5 for 1.77 odds at Bovada for Americans and http://www.Bet365.com for everyone else.
Senators vs Penguins Betting Tips:
After last night's pounding of the the Jackets you have to wonder how much Ottawa has left for tonight's game with no rest.  The Penguins are 0-3 to start the year and with the lineup that they have this is unreal. 
The Penguins are at home and looking to not only win this game to snap their losing skid but also remind people that they are the Penguins and should and will be a force this year.
Penguins in regulation for 1.87 at http://www.5Dimes.eu for Americans(Need to register to see lines) and and http://www.Bet365.com for everyone else.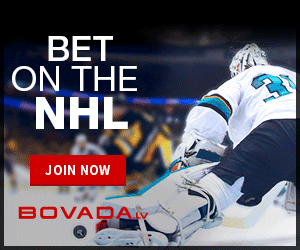 Predators vs Islanders Betting Tips:
The Predators have had a great start to their season.  They're 3-0 and are doing what they do best and that's play amazing D.  The scores of their first 3 games are 2-1, 2-0 and 3-1.  The Islanders picked up their first win of the season and also their first win at their new arena. 
With their first win out of the way it's time for the Isles to flex their muscles and start a streak.  This will be a tough game for them but I like their chances in this one
Islanders win for 1.74 at http://www.5Dimes.eu for Americans(Need to register to see lines) and and http://www.Bet365.com for everyone else.
Daily Prop Bet
No prop lines are up yet – if we see some we like we will post
them on Facebook or Twitter.  You can Like us on Facebook at Facebook.com/BetNHL; or follow us on Twitter at Twitter.com/BetNHL;.
.
OHL Betting Tips for October 15th, 2015:
In Ontario, we have the Ontario Hockey League. It's where a lot of
todays NHL stars got their start.  Patrick Kane, Steven Stamkos, Taylor
Hall and John Tavares are just some of the top names that played in the OHL.
The Kingston Frontenacs play in it and we attend usually at least 2
games per month – sometimes more and have a strong interest in it.
Betting on it has been tricky for most people as only a few select books
would offer lines on it so we only sparingly offered betting tips. 
However with it being offered at Bodog(For
Canadians), Bovada (For Americans and Unibet (Non
US/Canada)> now we're going to try and start offering tips for it.
Warning that the variance for OHL can be quite crazy.  You can see a
team win 8-6 the one night on the road, and then lose 1-0 two nights
later against the same team at home.
Owen Sound Attack vs Barrie Colts: Both these teams
have strong goaltenders in Michael McNiven and Mackenzie Blackwood. 
Blackwood struggled a little in recent games but he's shown early in the
season how good he can be.  Hard to judge either goaltender when they go
up against this currently hot Ottawa offense.  Take Under 6.5
goals.
That's all we have for today.   Remember you can bet it at Bodog(For
Canadians), Bovada (For Americans and Unibet (Non
US/Canada)>.
Follow @BetNHL
BetNHL.ca » Tonights Tips »