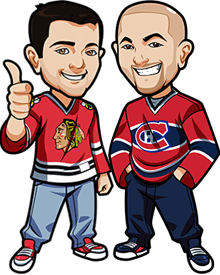 Written by Graeme & Scott on Saturday, October 15th, 2016
Follow @BetNHL
Well while we didn't have any consensus picks last night, if you were on any of our individual bets it was a good night for you.
In the NHL Scott picked the Flyers to win and the Predators to win and both did so he went 2-0 there. The Flyers blitzed the Kings early and LA just couldn't make a comeback. The Blackhawks and Predators had a very tough game but it was the Predators, with the help of P.K. Subban, who got the W there.
In the OHL & WHL Tips we went 2-0 for a healthy 2.16 units profit. Another good sign was the system recommended over 7s in 2 different games. While I didn't feel comfortable recommending them this early on both of them came in so that was a very good sign.
A busy Saturday ahead with 13 games ugh. We've both been up since 4:30am going through all of this so apologizes for any mistakes, typos etc. Worn out after all that. Forgot how grueling Saturday hockey can be sometimes!
For the record we have the following consensus picks: Sharks to win, Jets to win, Lightning in Regulation
Sharks vs Jackets Betting Tips:
Graeme: What a brutal loss that was for the jackets against the Bruins. That's got to be a frustrating one for Torts. They're a young team and while they have a lot going for them that also makes it a lot tougher. The Sharks really should be ripping this team apart. Being on the road wasn't an issue for the Sharks last season(when they went 28-10-3) and I can't see it being an issue this season. Sharks win.
Scott: The Sharks beat the Kings in their first game 2-1, the Jackets lost theirs 6-3 to the Bruins. With the experience of the Sharks against the 2nd youngest team in the league, I like their chances in this one. Sharks Win
Canada: 1.71 Odds at Bet365 (Americans: We recommend http://www.bovada.lv.
USA: -140 Odds at Bovada.
Everyone Else: 1.71 Odds at Bet365 (Americans: We recommend http://www.bovada.lv.
Jets vs Wild Betting Tips:
Graeme: Winnipeg are one of those weird teams where they have a lot of quality, people talk them up a lot and yet I find it hard backing them. I never have the confidence. However I really wasn't impressed with the Wild in their first game. They looked very poor and were lacking the chemistry. That performance concerns me – especially after the way the Jets battled all the way to the end against the Hurricanes – and the odds make this an easy Jets win for me.
Scott: The Jets were down by 3 in their last game to come back and win it 5-4 in OT. The Wild lost their first game 3-2 and have some work to do. With a new coach there is an adjustment period expected for the Wild. The momentum from their comeback in game one should carry over for the Jets. Jets Win
Canada: 2.35 Odds at BetOnline..
USA: +130 Odds at Bovada.
Everyone Else: 2.35 Odds at BetOnline..
Devils vs Lightning Betting Tips:
Graeme: I wasn't super impressed with the Devils in their loss to the Panthers. I did see some good signs which will help them down the season but they're a team I'm going to look to bet against in the early days. Tampa look like they're going to be inconsistent early on but they showed what their offense is made of, and I'd have to expect them to be able to tear down the Devils. Lightning in Regulation.
Scott: The Devils lost their first game 2-1 in OT. The Lightning won theirs 6-4. I like the Lightning to win this game and do it in a convincing fashion. Lightning in regulation
Canada: 2.00 Odds at BetOnline..
USA: -120 Odds at Bovada.
Everyone Else: 2.00 Odds at BetOnline..
Best America Sportsbooks for NHL
Ducks vs Penguins Tips:
Graeme: The Penguins got a nice victory over the Capitals although had to rely on Fleury having a big night. Ducks pounded the net against Dallas but came up short. I could see a similar type game here with Fleury being the big factor in this one. Based on that I'm tempted to go towards the Ducks but I just can't pull the trigger. No Bet.
Scott: Both teams are expected to have success this season. As for who I think will come away with the win in this one I have no idea.
Leafs vs Bruins Betting Tips:
Graeme: My first thought after the Leafs vs Sens game was that the rest of the Leafs would step up this game due to Matthews. Leafs winning would have been my bet but I was really impressed with the way the Bruins bounced back against the Jackets. The Leafs odds aren't that great either. After the way both teams played in their first games, it really feels like Over 5.5 Goals is a no brainer bet.
Scott: Bruins won their first game 6-3 and the Leafs lost theirs 5-4 in OT. All eyes will be on Matthews in this one when he makes his first appearance at home. He won't match the 4 goal explosion from game one but will be fun to see him in action again. No Bet on this one for me.
Red Wings vs Panthers Betting Tips:
Graeme: That first game was a mess for the Red Wings. I'd describe the Panthers as "solid but unspectacular" in their game against the Devils. Luongu made a few big saves. The odds seem right on this one but I still think there's some slight value on the Panthers win. One big reason for that is due to the Red Wings losing their lead last game – something like that can spur Florida on so that even if they DO go behind they can still have the confidence to get some goals.
Scott: The Wings struggles started early this year as they lost game 1 6-4 after leading 3-1 in the 2nd period. The Panthers won 2-1 against the Devils in OT. You normally can't count out the Wings but this year may be different. No bet for me on this game.
$25 risk free bets on player prop, in-game bet and $50 risk free mobile bet. Available for NEW customers only at BetOnline.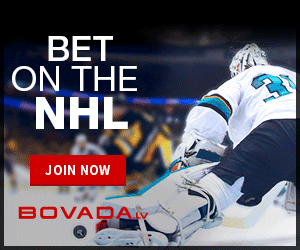 Canadiens vs Senators Betting Tips:
Graeme: I'm unsure what to make of the Sens after that first game. On one hand Matthews is something special but is it also signs of their defense being suspect? On the other hand they scored a lot of goals but Andersen was extremely poor there so was it just because of that? The Habs are without Price again and while they looked solid against Buffalo I still remember how they played last season. The odds plus the Matthews factor has me taking Senators to win here.
Scott: Price is still out with the flu. Sens need to tighten up as they can't allow 4 goals and win very often. I'm staying away from this game.
Islanders vs Capitals Betting Tips:
Graeme: Despite the loss Washington played solid against the Penguins. Fleury had a really good game – what can ya do? I don't see the Capitals losing this game but I'm not confident enough in them to bet in regulation yet and the odds just aren't there. No bet for me.
Scott: Both teams are looking for their first wins of the season. With both teams able to score goals I like this game to be a high scoring one. Over 5.5
Rangers vs Blues Betting Tips:
Graeme: The Blues are 2-0 already which is impressive. Rangers had a hell of an opening game against the Islanders. With a lot of new players in the team it's going to take a bit for the Rangers to settle down I think. With Hutton apparently starting too I'm going to take Over 5 Goals in this one. If you're looking at the Rangers I also think they have value. The Blues beat a lifeless Wild team and a Blackhawks team that aren't looking too hot at the moment – the value is there for the Rangers for sure.
Scott: The Blues are going with Carter Hutton in this game. They're 2-0 to start the season. The Rangers are 1-0. Tough game to call with the backup getting the start for the Blues so I'm staying away from this one.
Predators vs Blackhawks Betting Tips:
Graeme: While the Predators beat the Blackhawks last night, all three goals were on the power play so it makes things a bit trickier. I haven't been too impressed with the Hawks this season and although I think they should win I can't back them at the odds. One of those things where they have to prove themselves to me. No bet.
Scott: They played last night with the Preds winning 3-2. With this game in Chicago I expect a better effort from the Hawks who would be 0-3 with a loss. Hawks win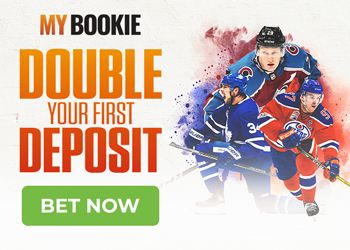 Stars vs Avalanche Betting Tips:
Graeme: First game for the Avalanche this season. I've no idea what to expect. I really fell in love with the Avs during Roys first season in charge so I keep tabs on them a lot more than most teams. There seems to be a buzz around that camp. I can't fully explain it and I can't back it up with any real statistical data – but I just have a strong feeling we're going to see a surprise in this one. Avs to win.
Scott: The Stars won their first game 4-2 against the Ducks. This is the Avs first game. They have a new coach so I'm not sure how they will be to start the season but they did go 6-0 in the preseason. After last year you would think the Stars would come away with the win but I can't say that with confidence so I'm avoiding this game.
Flyers vs Coyotes Betting Tips:
Graeme: I like the Flyers here but just not enough to back them. Yeah the Coyotes are playing rookies and that's tempting but I wasn't fully convinced on the Flyers last night. Quick was out and a couple of their goals I'd put down to luck. Initially when I looked at this game I was ready to go with a Flyers win but the more I looked, the more I felt it was a risk and am staying away.
Scott: The Flyers beat the Kings last night 4-2 and they're going with Mason in this one. This is the Coyotes season opener. With 4 rookies expected to play for the Coyotes I expect a learning curve for them. Plus a strong start to the season would go a long way for the Flyers. Flyers Win .
Flames vs Canucks Betting Tips:
Graeme: There are just way too many questions with this game. Wouldn't touch it. If you're looking for a bet then Over 5.5 but yeah I can't even fully recommend that. Johnson must already be looking at that starting job and will want to step the hell up. No bet.
Scott: Flames are 0-2 after losing their first 2 games to the Oilers. This is the Canucks first game of the year. Elliott has had a rough start to the year for the Flames and he's expected to have the night off. The Canucks aren't expected to to be very good this year. No bet on this game.
Mathematical/Experimental Betting Systems:
(All below systems are based mainly on mathematics and statistics with very little human input and are deemed experimental. Previous Records: 1st Period System 30-36 (+15.99u), OHL 28-15 (+17.15u). Current Records: OHL 1-0 (+1.20), WHL 1-0 (+0.85).
OHL Betting Tips: No tips today. I know people like to bet so I do want to mention that the system likes the Kitchener Rangers/Owen Sound Attack Over 6.5. I'm a bit wary of the Owen Sound defense though which has been solid lately which is why I'm waiting for more data. System also likes the Ottawa 67s/North Bay Battalion over but I don't like the drop off in the 67s offense lately and some poor home performances as well leave me concerned. So your call if you want to get on them or not but they're not official tips.
WHL Betting Tips: I have a strict threshold with the betting odds where I won't go under 1.70 unless there's a really strong reason. Unfortunately the two tips the system likes, Swift Current Broncos and Portland Winterhawks are both 1.66 and 1.65 respectively. So I can't advise them but like the OHL tips, wanted to mention them. HOwever we do have one tip which is Lethbridge Hurricanes/Regina Pats Over 6.5 at 1.76 odds.
OHL, WHL & AHL Betting:
Canadians: Bodog and 888 Sports.
Americans: Bovada.
Everyone Else: 888 Sports.
Follow @BetNHL
BetNHL.ca » Tonights Tips »