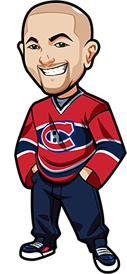 Written by Graeme on Friday, October 15th, 2021
Follow @BetNHL
Welcome to the NHL Tips for October 15th, 2021!
So happy to be here writing again, and we're slowly easing into my favourite part of the NHL season which is the first few weeks.
During the off-season and pre-season we assess teams as best as we can but let's be honest – a lot of it is guesswork and theory.
The first week or two I love as I watch every game with an open mind, look at my pre-season thoughts, and make adjustments to my opinions. Always fun studying and reassessing.
One example from the current NFL season – Washington. Top 5 defense last season overall, 2nd best pass defense. It was easy to go into the new season based on their crop of players expecting similar. Yet they have the 2nd worst points per game avg and 6th worst pass defense.
That was something I cottoned onto very quickly as that's what I focus on in the early stages. While many still clung onto them being a good defense in the last couple of weeks (and I felt the sportsbooks did as well). I look for existing theories, assumptions, and opinions that are mainstream, but the data just blows it all to hell, and try and follow that before it becomes obvious.
Of course, you can't make any rash decisions either. It'd be easy to declare the Tampa defense an absolute dumpster fire after the first two games but that's one where it's really worth diving in, seeing what is going on, if it is down to variance, bad goaltending, rustiness etc etc.
Only three games today which is nice. Allows me to ease myself into it.
Flyers vs Canucks Betting Tips:
We are yet to see the Flyers in action this season. We saw the Canucks have that tight game with the Oilers. Practically an even game in the Corsi/Fenwick although no surprise, Oilers were better at creating xG.
Flyers are pretty hefty favourites at 1.64 odds. They made some good changes in the off-season I felt, to hopefully make life a bit easier for Carter Hart.
If you've been following us, you know we hate to bet unders in hockey. Usually once per season, we'll bust one out, it'll inevitably lose, and it puts us off. I really want to back Under 6 Goals incl OT if Demko starts in this one.
Thought Demko looked solid and I feel like the Flyers are going to emphasize a stronger defense this season.
But I just can't go through with it and advise it. With the combination of high-scoring games and big performances from home teams, it feels risky. When I looked back at the Flyers past home openers that just put me completely off it. 6-3 over the Pens, 4-3 over the Hawks, 8-2 loss to the Sharks, 8-2 win over the Caps. Have to go back to 2016 when their home opener was a 3-2 loss to the Ducks (after a 6 goal season opener) for when it went under 6.
Basically I really like the under – but there are 3 very strong factors going against it that I can't ignore, and so it is a no tip for me.
Devils vs Blackhawks Betting Tips:
Similar situation. Devils not played yet, Hawks have as they lost to the Avs 4-2. Saw so many people backing the Hawks that night too as if the Avs were only a one-trick pony.
Hawks were overrun early in that one with a big first period by the Avs. They got into it more later in the game.
My thoughts about this are very similar to Flyers vs Canucks in regard to the over. Fleury got ran over in that first period with the onslaught by the Avs. Think they will calm down a bit now. Devils were bottom 10 in most offensive metrics last season.
Another one where the under is appealing, but those home openers plus the number of goals are easy enough to put me off. They saved our bacon on a couple yesterday.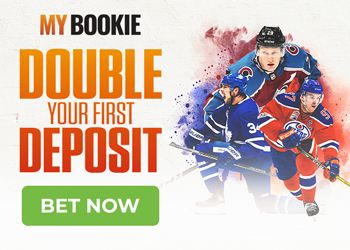 Ducks vs Wild Betting Tips:
Fresh off their home opener mauling of the Winnipeg Jets, the Ducks are right back at it as they host the Minnesota Wild. This will be the first game this season for the Wild.
Ducks should have lost that one honestly. It was a vintage performance from John Gibson which saved them and I hope we see more of that from him as I rate him a lot. Just not when we bet against them!!!
Ducks were a brutal home team last year as well.
Despite all that – and the Wild playing their season opener – I am going to roll the dice with Ducks to win incl OT if Gibson is in net (5:33pm EST Edit: He is out. No play).
For me, the value is there for this one. Ducks are coming in confident after that win. Still at home. It's only one game but I love to back a hot goalie. Wild rang in the changes with Suter, Parise, Cole and Soucy gone and it will likely take time for the new-look blue line to gel.
If we go by the advanced metrics last season – or hell even the results – Ducks don't have a chance. But I do like the price here. Road teams playing their season openers have struggled save for the Pens and Stars so that's not as much of a factor for me.
Should note the line on this one was at 2.45 at Bet365 (Americans: We recommend http://www.bovada.lv. when I started looking at everything at about 7am, and an hour later it was 2.50. So it may be worth waiting to see if it drifts further in our favour.
Canada: 2.51 Odds at BetOnline..
USA: +151 Odds at a BetOnline..
Everyone Else: 2.51 Odds at BetOnline..
(Odds correct as of 2021/10/15 8:47:57 AM EST but are subject to change.)
Follow @BetNHL
BetNHL.ca » Tonights Tips »