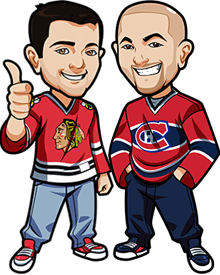 Written by Graeme & Scott on Monday, October 17th, 2016
Follow @BetNHL
All abooooaaaaaard the Oilers Hype Train……
….and time to get off again.
After two high scoring victories over the Flames, a lot of plaudits were going the Oilers way. However they were brought back down to earth with a big loss at home to Buffalo with an absolutely embarassing performance from Cam Talbot.
To their credit however Buffalo came out to play. And even when they lost a 2 goal lead they kept churning away and looked solid. Awesome performance by Okposo in particular. There was some excellent tactical choices, some great coverage on McDavid, and easily deserved the victory.
It's Monday, October 17th and we've got 4 games on board with 2 picks. Let's get to them:
Avalanche vs Penguins Betting Tips:
Graeme: I loved what I saw from the Avalanche offense in the first game. The two games between these teams last season were high scoring, and I was tempted by the Over. If it was 5 I'd probably take it but it's 5.5 and I just don't want to bet on that Avs offense after just one game. I did like what I saw from the Avs though – they looked fired up – and I'll probably place a small bet for value on the Avs to win. Those odds are just too good to pass up. Pickard is in net for the Avs tonight but he had a top 20 save percentage last season so I'm not too concerned.
Scott: The Avalanche won their first game 6-5 against the Stars.  Colborne scored a hat trick. The Pens are 2-0 and are doing fine without Crosby.  The Pens beat the Avs in both games last season. You would think that this is the Pens game but the Avs held their own and won against the Stars so you have to be careful with them. For value alone I'm taking the Avalanche in this one.
Avalanche win
Canada: 2.60 Odds at Bovada.
Everyone Else: 2.60 Odds at Bet365 (Americans: We recommend http://www.bovada.lv.
Sharks vs Rangers Betting Tips:
Graeme: The New York Rangers had another injury to their list with Girardi out. Not sure if Klein will be out or not but due to it being a back strain he probably won't be at 100%. I like everything I've seen from the Sharks thus far this season – they look tight. Like I said when the Sharks took the Jackets – they are a great road team, and I feel comfortable enough betting Sharks to win..
Scott: The Sharks are off to a good start this year.  They're 2-0 after wins against the Kings and Jackets.
The Rangers are 1-1 but are banged up right now.  They will be without 2 of their top defensemen.  Klein and Girardi are both out with injuries.
The Sharks had the best road record in the league last year and now take on the Rangers who are thin on the back end.  This is going to be a tough game for New York.
Sharks Win
Canada: 1.91 Odds at Sports Interaction.
USA: -115 Odds at Bovada.
Everyone Else: 1.90 Odds at Bet365 (Americans: We recommend http://www.bovada.lv.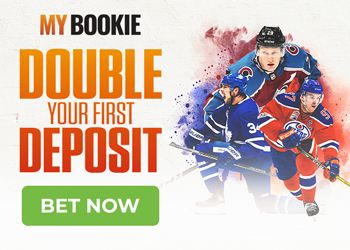 Senators vs Red Wings Betting Tips:
Graeme: Not a good time to be a Red Wings fan. It's too hard to judge the Sens at the moment with home games going to overtime and a 2-0 record which could EASILY be 0-2. To be honest I'd lean towards the Red Wings but the value just isn't there. No Bet.
Scott: These teams are headed in opposite directions.  The Sens are 2-0 while the Wings are 0-2.  It's only 2 games so it's tough to get a read on these teams as its a long season.  Going by records alone you would think that Ottawa would win.  But this is Detroit.  Ya they have a different team this year without Datsyuk but they still can't be counted out.  I'm staying away from this one. No Bet
Bruins vs Jets Betting Tips:
Graeme: After a strong showing against the Jackets, the Bruins had a big loss against the Leafs and didn't even look like they were taking part in that game. Winnipeg have had some big battles already this season. I want to take Over 5.5 goals but I can't bring myself to do it. While the Bruins offense showed up against the Jackets, the offense against the Leafs is more what I expected them to be until Bergeron is back. Even if he does make it back today I still can't get behind them. This is one I've spent over an hour trying to talk myself into and I just can't do it. No Bet.
Scott: They both come into this game with 1-1 records.  For the Bruins they beat the Jackets 6-3 in their season opener but lost to the Leafs 4-1 in their 2nd game.  The Jets came back to win their first game 5-4 in OT against the Hurricanes and then in their 2nd game they jumped out to a 2-0 lead only to have Wild come back and win 4-3. I can't call this game and I have to stay away from it personally. No Bet
Follow @BetNHL
BetNHL.ca » Tonights Tips »