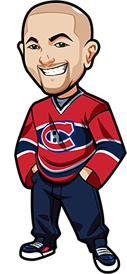 Written by Graeme on Tuesday, October 18th, 2016
Follow @BetNHL
It was a winning day yesterday in the NHL thanks to the Colorado Avalanche.
That was one of those games where at 3-3, win or lose we know we made the right bet considering the odds – especially when it goes to the crapshoot of overtime. Of course knowing it was the right play is nice and all – but even nicer is when get that win! The Avs look good and if they can keep that pace up all season long it should make for some fun games.
That was a 1.6 unit profit which helped as we lost a unit on the San Jose Sharks. We expected the Rangers defense to be leaky but oh man was their offense running hot. It was not a good night at the office for Jones.
We move onto October 18th, 2016 with a lot of NHL Picks. We're going to resume the old format now – where both myself and Scott discuss the picks like crazy all night and morning, before one of us does the final write-up covering the picks we've chosen.
Blues vs Canucks Betting Tips:
It's tough to bet against a team that is 2-0, a big underdog and playing at home – but that's exactly what we're going to do here as we're tipping the St. Louis Blues to win.
Props to the Canucks for their results so far. Everyone expected them to be utter garbage this season and so far they've managed to lock 2 in the win column. However the St. Louis Blues have looked very good this season and are 3-0. They beat the Wild, Rangers and Hawks. The last two games they've played were nice and tight games but they still came out on top.
We seeing this being another tight game but are going to take Blues to win.
Canada: 1.68 Odds at BetOnline..
USA: -155 Odds at BetOnline..
Everyone Else: 1.68 Odds at BetOnline..
Oilers vs Hurricanes Betting Tips:
With the way these two teams have been playing, it'd seem silly not to bet Over 5.5 Goals. Both scoring a ton and leaking a ton. Let's hope for more of the same.
Canada: 2.01 Odds at BetOnline..
USA: +100 Odds at BetOnline..
Everyone Else: 2.01 Odds at BetOnline..
Individual Thoughts:
As you saw during the first week of the NHL, there were a lot of games where one of us had a strong opinion on a bet that the other didn't agree with. This happens throughout the NHL season and one of us can't convince the other that it's a bet.
We get asked a LOT about our thoughts on NHL games that we haven't tipped so to save some time we're going to have this section when one of us has a strong opinion the other doesn't agree on. These aren't part of our official tips or included in the stats.
In the Capitals game. Graeme likes Capitals to win in regulation. Having watched both Avs games he feels they move at a very fast pace and while that's great – it'll be their downfall on a back to back against a Capitals team who know how to move the puck around well, and control the game. In the same game, Scott likes the Over 5.5 Goals.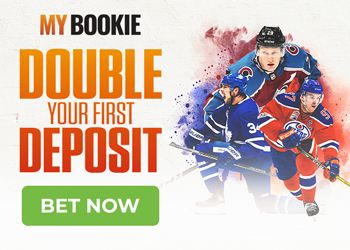 Mathematical/Experimental Betting Systems:
(All below systems are based mainly on mathematics and statistics with very little human input and are deemed experimental. Previous Records: 1st Period System 30-36 (+15.99u), OHL 28-15 (+17.15u).
WHL Betting Tips(2-0, +1.61u): System likes the underdog pick of the Swift Current Broncos at 2.14 odds.
OHL, WHL & AHL Betting:
Canadians: Bodog and 888 Sports.
Americans: Bovada.
Everyone Else: 888 Sports.
Follow @BetNHL
BetNHL.ca » Tonights Tips »