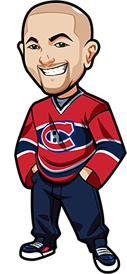 Written by Graeme on Thursday, October 18th, 2018
Follow @BetNHL
It was an extremely disappointing result in the Bruins/Flames game last night after the Flames ran out 5-2 winners after an intense first period where they went up 3-0. Very glad it was only a 0.5u play.
I don't think it was a bad performance from the Bruins or anything but it clearly outlined that they need some depth scoring. Rask also really should have saved two of those goals but he did make some excellent saves.
Props to the Flames though – best they have looked all season and they deserved the win. That's the type of Flames team we were expecting this season and if they can keep that up they can make the playoffs for sure.
I've mentioned that one thing I like to do is read fan forums, their thoughts on an upcoming game, reactions to previous games etc. I feel you can get a lot of insight that you don't get from being a neutral. However I also get a lot of entertainment too from it and the overreactions. For example did you know that the Bruins game tonight is a "mandatory" win otherwise they "hand the Leafs the division"? 7 games into the season FFS.
Frustrating watching that Caps/Rangers game. I wrote yesterday I really wanted to go with either over 6 or over 3.5 Capitals goals. I'd even written about 300 words on the game before deleting it as it just felt like a gut play more than anything else. So it sucked seeing both of them come in. In saying that they didn't come in with ease I guess so that's something.
How about them Habs? So hard to get excited as just waiting for reality to set in but man I am LOVING Tatar. Hope that keeps up.
We won our WHL play to go 4-2 for 1.11u for the season. No non-NHL plays today.
Still a lot of qustion marks this early in the season. I'm tempted to go with the Jets in reg on the bounce back but the Canucks are a team I don't want to underestimate right now.
I'm almost tempted by that Sabres line based on the way the Sharks have been however first home game since the Ducks loss I think we see maximum effort from the Sharks, and I know Kane is gonna be itching for the win.
Blackhawks might have Crawford back tonight. I really hope he makes an impact for them as their offense is lighting it up. If he comes back and is in the zone and their defense steps it up they could actually surprise a lot of people this season.
Devils vs Avalanche Betting Tips:
I'm not sold on the Devils yet – I mean it is still very early in the season. And if they're going to be a playoff team they've still got a fair bit of work to do.
However you look at the stats and this is a team that is firing on all cylinders. Everyone on that team is performing incredibly well and this just looks like a team that wants to win. They're scoring goals, Kinkaid is looking amazing with two shutouts already, they're killing penalties, getting the shots in the net, winning the faces. All this without the goals from Hall.
This will be a big test for them as the Avs can play a fast game however I'm happy to back a team that is performing as well as the Devils are. It reminds me a lot of the Knights last year when it was hard to back them despite the metrics early on as "well it's the Knights".
Devils in Regulation – 1u.
Canada: 2.19 Odds at BetOnline..
USA: +116 Odds at BetOnline..
Everyone Else: 2.19 Odds at BetOnline..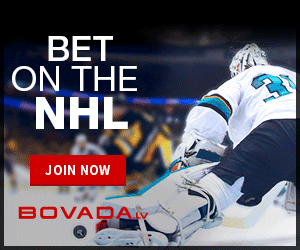 Bruins vs Oilers Betting Tips:
We lost with this one last time out but I'm going to go with Over 6 Goals.
I expect to see a much better performance from the Bruins this time out. Their top line obviously can score the goals so it's going to be a rarity at the moment to see them held to 1 or less goals. I'd expect Talbot in net with the Oilers but whoever it is I'm good.
Oilers meanwhile obviously started slow but got clicking offensively against the Jets and now they come into their first home game of the season with a confident offense. Despite Halaks stats to open the season he should not be a problem for them.
In saying that – there was quite a few times early last season where everyone would declare after one game that the Oilers offense was on fire then they'd immediately blow it. Like when they beat the Knights 8-2 then followed it up with a 4-1 loss to the Blues. Or when they beat the Flames 3-0 then went on a 4 game losing streak. 6-3 win over the Devils followed by a 4-0 loss to the Red Wings.
Have to be cautious. 0.5u on Over 6 Goals incl OT/SO. And I hope the Oilers offense keep going strong because they can be fun to watch when they are.
Canada: 1.87 Odds at BetOnline..
USA: -120 Odds at GT Bets..
Everyone Else: 1.87 Odds at BetOnline..
Leafs vs Penguins Betting Tips:
The line on this one is 6.5. I feared it would be but I'm good with going with a small bet on it.
4 of the Leafs 7 games this season have seen over 6.5 goals, although only 1 out of 3 at home. However the Penguins defense can't stop the Leafs offense while I like the Pens offense – who hve been a bit hot and cold to start the season – to keep up with them.
0.5u on Over 6.5 goals incl OT/SO
Canada: 1.80 Odds at Bet365 (Americans: We recommend http://www.bovada.lv.
USA: -125 Odds at GT Bets..
Everyone Else: 1.80 Odds at Bet365 (Americans: We recommend http://www.bovada.lv.
$25 risk free bets on player prop, in-game bet and $50 risk free mobile bet. Available for NEW customers only at BetOnline.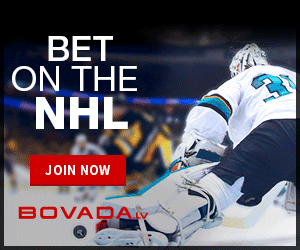 Follow @BetNHL
BetNHL.ca » Tonights Tips »