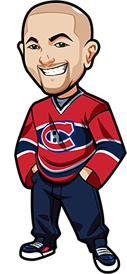 Written by Graeme on Wednesday, October 19th, 2016
It was an 0-2 night last night for the NHL Tips, on a night that could have just as easily been 2-0. Such is hockey.
Cam Talbot stepped up big – especially in the 3rd, to help the Oilers win 3-2 and force the game to go Under 5.5 with some nice saves at the end and of course RNH hitting the post.
The Canucks are amazingly 3-0 after beating the Blues. St. Louis took the lead halfway through the game but the Canucks tied it up late and took it in OT after the Blues failed to extend their lead. However it was a very good performance by the Canucks who forced Allen to make some VERY good saves during the game. Going to be interesting to see how long they can keep this up.
Overall it was another really fun night in the NHL with a lot of close games and some real high scoring ones. The Sharks got back on track with a road victory, and Montoya kept a clean sheet as the Habs destroyed the Penguins. We feel bad for anyone who had Under 5.5 in the Panthers/Lightning game. Despite the awesome Stamkos goal that would have been a killer.
With only 2 games tonight we'll both throw in our analysis – one consensus pick which is the Leafs Over.:
Jets vs Leafs Betting Tips:
Graeme: This is one of those games where I could easily argue for both teams to win. The Jets are coming off two losses – including a big one at the Bruins -but they looked good against the Wild until they took their foot off the gas and Wild hammered them in a 7 minute burst. They're playing the Leafs who are hard to judge after two games. the Leafs DID beat the Bruins 4-1 who proceeded to beat the Jets 4-1 but it's hard to make a pick based on that.
Leafs might have some slight value at 2.10 but not enough in my opinion. Based on the fact that this should be a highly competitive game and historically these two have had a lot of high scoring games, I'm taking Over 5.5 Goals.
Scott: It's Matthews vs Laine.   The 1st and 2nd picks from last year's NHL draft.  All the media will be talking about this but believe it or not there is a game taking place too.
The Leafs are 1-0-1 and the Jets are 1-2.  The Leafs are rested coming into this game.  They haven't played since Saturday when they picked up their first win of the season.
This should be a good fast paced game with all the youngsters on the teams.  And with them being rested I like the Leafs to win.  Plus getting some decent odds for that so that's what I'm going with
Leafs Win
However I can easily see this game going over as well due to the fast pace, and will hop on the Over 5.5 Goals as well at 2.06 odds.
$25 risk free bets on player prop, in-game bet and $50 risk free mobile bet. Available for NEW customers only at BetOnline.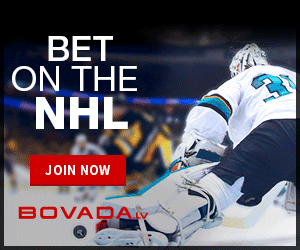 Red Wings vs Rangers Betting Tips:
Graeme: I just can't figure out the New York Rangers at this stage. I think they're a risky bet – both for and against. Due to injuries their defense is a mess while their offense is firing on all cylinders. I like the Rangers to win but poor odds mean it'd have to be in regulation and I just can't do that. the Over 5.5 goals is probably the sensible bet but there's something holding me back from doing that – it just doesn't feel right. No Bet.
Scott: The Wings picked up their first win of the season when they beat the Sens 5-2 on Monday.  Mike Green scored a hat trick in that one. 
The Rangers won their last game too.  They beat the Sharks 7-4 on Monday. 
This is a tough game to call.  The Wings got their first win of the year so they will have momentum.  But the Rangers just beat the Sharks, who made it to the finals last year, so they'll be flying also.
And with the Rangers without some of their top defensemen, the Wings may pick up their 2nd win of the year. 
I keep going back and forth on this one so I'm going to stay away from it.
No Bet
Best America Sportsbooks for NHL
BetNHL.ca » Tonights Tips » October 19th, 2016 NHL Betting Tips