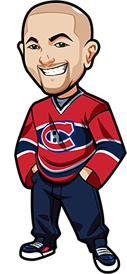 Written by Graeme on Thursday, October 20th, 2016
Follow @BetNHL
It was a win last night for our lone consensus pick, as the Toronto Maple Leafs vs Winnipeg Jets game went Over 5.5
It was funny too because with 5 goals and half the game left, we were talking and slightly worried that the Leafs might "shut up shop". We even checked what the cashout odds were at Bet365 (Americans: We recommend http://www.bovada.lv as we were debating cashing out the bet.
We needn't have worried, as Scotts individual pick of the Leafs winning went up in flames as the Leafs gave up 5 freaking goals to lose in overtime. Absolutely amazing stuff.
In the other game we stayed away from the Wings/Rangers game. That was an interesting one where the Rangers were the better team but Howard put on a tremendous performance to keep them at bay.
We move onto Thursday, and 11 games on the board. There's a lot of tricky games tonight. You'd have to have real balls to bet the Canucks/Sabres game. The Flyers are a decent enough price in their first home game against the winless Ducks – especially with the tribute to Ed Snider to spur them on. Sharks would be a decent bet but the odds have them as the favourite and after that pounding from the Habs, you'd think the Penguins bounce back strong.
Yak goes up against the Oilers. There's probably some value in the Blues there as you can get them at 1.90 or above but it's hard to bet against the Oilers this early in the season due to their ability to score goals.
Avalanche vs Lightning Betting Tips:
On Tuesday, I had individually picked the Capitals to beat the Avalanche in regulation. Like I said on that day – I pay a lot of attention to the Avs, I feel they play at an extremely fast pace and I felt back to back would be a killer for them against a controlling Washington team. I was right.
They've had one night off from that defeat and I'm hoping that will be enough in this one as we take Over 5.5 Goals Lightning have been a complete mess in every game they've played this season defensively – but they make up for it offensively. We're hoping for a similar situation tonight.
Canada: 2.05 Odds at Sports Interaction + $20 Free Bet.
USA: -105 Odds at Bovada.
Everyone Else: 2.00 Odds at Bet365 (Americans: We recommend http://www.bovada.lv.
Capitals vs Panthers Betting Tips:
We absolutely hate betting Under 5 goals in a game. It's not that mathematically it's a bad bet or anything – it just makes it so hard to watch a game. Plus with hockey being hockey you can see what looks like a tight game, then have 6 goals in the first period making you look like an idiot.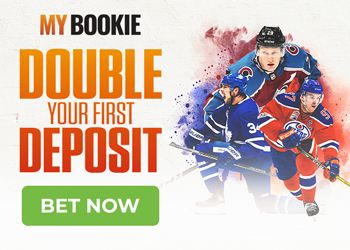 Regardless, we both like Under 5 in this clash. Capitals have played very tight defensively, and Panthers have Luongo starting again it looks like. This is one we're backing based on the goalies for sure – so assuming Holtby and Luongo are in net – take Under 5 goals. You may want to wait until that's confirmed though(we are).
Canada: 2.10 Odds at BetOnline..
USA: +105 Odds at Bovada.
Everyone Else: 2.10 Odds at BetOnline..
Kings vs Stars Betting Tips:
It can be tough betting against a team like the Kings. Sure Quick is out but you know they have the quality to turn things around. Regardless we're going to be hoping it doesn't happen here.
To be fair the Kings have had 3 tough matchups to open the season. However we like the way the Stars are playing as a team. There's a couple of absences but nothing too big and we're thinking they can take advantage of Quick being gone. Even with Quick in net we'd be leaning towards the Stars here so it's a must bet for us. Stars to win.
Canada: 1.70 Odds at BetOnline..
USA: -140 Odds at BetOnline..
Everyone Else: 1.70 Odds at BetOnline..
Devils vs Bruins Betting Tips:
The Devils offense have been disappointing thus far. It'll get better we're sure – but could be a couple of weeks before they all start clicking. In the meantime they're going against a Bruins team who should have Bergeron back and who are at home. Their home form was disappointing last season but this is one Bruins should be winning. Bruins win.
However this is a tricky one odds wise. We got on this one last night and the odds were 1.69. At this time the odds have dropped to 1.66 which is usually below our threshold. We're still going to advise it though. Just wanted to clarify for long term readers who know we rarely go below 1.70.
Canada: 1.66 Odds at BetOnline...
USA: -151 Odds at BetOnline..
Everyone Else: 1.66 Odds at BetOnline...
Leafs:
One thing I wanted to comment on briefly is the Leafs. During the season, you get those teams who can seemingly win or lose a game on any given night. The Leafs are looking like that team right now.
I always look for teams like that because I feel there's always a lot of value to be found. You can honestly through the form sheet and stat sheet out the window. It makes it hard for bookies to accurately price and it gives up value.
Tonight for example based on the stats etc the Wild are clear favourites to beat the Leafs. However like I said – I believe you can throw the form book out the window at this time. It's my own personal opinion that betting the Leafs to win in regulation at 3.60 odds represents a ton of value. You're going to lose more bets than you win but historically I've found with spots like that you're always going to be profitable.
Mathematical/Experimental Betting Systems:
(All below systems are based mainly on mathematics and statistics with very little human input and are deemed experimental. Previous Records: 1st Period System 30-36 (+15.99u), OHL 28-15 (+17.15u)
OHL Betting Tips(1-2, -0.8u): Petes/Sting Over 7 goals, 1.75 odds.
1st Period Betting:
Canadians: Sports Interaction, Bet365 (Americans: We recommend http://www.bovada.lv & 888 Sports.
Americans: BetOnline. or Bovada.
Everyone Else: Bet365 (Americans: We recommend http://www.bovada.lv or 888 Sports.
OHL, WHL & AHL Betting:
Canadians: Bodog and 888 Sports.
Americans: Bovada.
Everyone Else: 888 Sports.
Follow @BetNHL
BetNHL.ca » Tonights Tips »