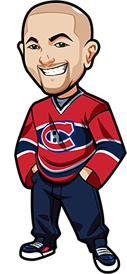 Written by Graeme on Wednesday, October 21st, 2015
Follow @BetNHL
Our hot run ended last night as we went 1-2.
We took the Blue Jackets for the win hoping they'd be up for the game in a big way. Unfortunately they were not and moved to 0-7. They actually didn't play too bad in the first couple of periods either. But that 3rd period was absolutely brutal for them and to not score on any of those power plays? Yeah they deserve to be 0-7.
We lost on the Stars vs Flyers over. Niemi was the star of the game with an excellent performance which stopped the Flyers – and the Stars had some solid penalty kill action.
Our win was the Washington Capitals over the Calgary Flames. Going into that 0-2 man was the 1st period nerve wracking. Thankfully the Capitals flexed their muscles and got the big 6-2 win.
It was a great night of hockey action. The Penguins still struggle needing overtime and a PPG to beat the Panthers. The Habs continue on their run as 82-0 seems more and more possible by the day. And the Coyotes are back to being the Coyotes again.
4 games tonight.
Hurricanes vs Avalanche Betting Tips:
They played twice last season. Avs won 4-3 and Hurricanes won 3-2.
Neither team has been steady and both have looked very sloppy – so we're going to bank on that continuing and take Over 5.5 goals. Colorado managed to protect a lead against the Ducks – but this season I'm pretty sure me and Scott could play the Ducks 2 vs 5 and shut them out.
Colorado defense at home so far has been shocking, and both teams are conceding over 3 goals per game. Even better is Varlamov is in the net for the Avs apparently and he's got a 5.06 GAA. Sure he's got something to prove etc – but from what we've seen so far this season the only thing he is proviing is that Berra should be in net.
You can get 2.15 odds on this at http://www.5Dimes.eu for Americans(Need to register to see lines) and and http://www.Bet365.com for everyone else..
Oilers vs Red Wings Betting Tips:
If you've been following us for awhile you know we like to back momentum. Over the years we've found momentum is a big factor in hockey. When you're looking at teams with momentum it's hard not to look at the Edmonton Oilers, who are on a 2 game win streak. And now they're at home.
It almost breaks my heart that I have to take the Detroit Red Wings to win.
You have to go back to 2012 to find the last time the Edmonton Oilers beat the Red Wings. Major props to the Oilers for getting a couple of wins on the board and with a lot of friends in Edmonton I'm cheering them on strong. On top of that you have Detroit on a 2 game losing streak – after starting the season off so well.
But I believe the Red Wings are a great match for the Oilers, and we're getting an excellent price of 1.90 at Bovada for Americans and http://www.Bet365.com for everyone else..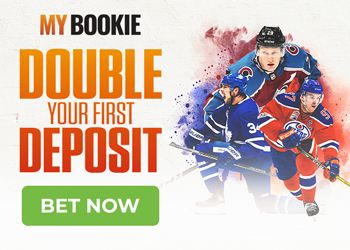 NHL Player Prop:
Just a reminder that we're doing player props mainly because we've been requested to do this, after Sports Interaction (Canada), Bovada (USA) and for everyone else 888 Sports added so many player props. We're still doing a lot of math and work to make sure we deliver +EV player props – so for now take them as just for fun.
Tonight we're on Gabriel Landeskog to score at a whopping 4.10 odds. He's had a bad run of 0 points against Kings and the Ducks. However he's produced at home this season with 4 goals in 3 games and with us liking a lot of goals we gotta take it.
Bet that at Sports Interaction (Canada), Bovada (USA) and for everyone else 888 Sports.
Follow @BetNHL
BetNHL.ca » Tonights Tips »