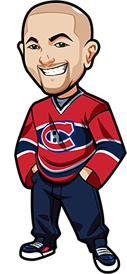 Written by Graeme on Thursday, October 22nd, 2015
Follow @BetNHL
A disappointing 0-2 last night with the betting tips.
I'm fine with losing the Red Wings bet. Like I said yesterday – I was going against momentum and I was taking a shot feeling it had value. I was wrong – and that's part & parcel of betting sports.
But man that Avs/Hurricane one really stung. We had the overs and it went to overtime at freaking 0-0.
What made it worse was I wasn't able to watch that game live so I kept checking my phone for updates and I thought my phone must have been messed up and had stopped with the push notifications or something. Nope – both offenses just decided to take a night off.
Watching the highlights this morning – man, how about that power play action? They barely averaged 1 shot power play. Hockey at its freaking finest.
Just have to buckle down and hopefully turn it around tonight.
Blue Jackets vs Wild Betting Tips:
I'm a sucker for new coaches, and I actually hope Torts does well. On paper the Wild should dominate this one and destroy the Jackets – but sometimes a team reacts big with a new coach. Based on their Kings and Ducks results too, it's hard to go too nuts on the Wild.
I'm going to go with Over 5.5 goals in this one. The Wild offense was very strong in the first few games. Even when losing the Jackets are usually good for a few goals(except the last 2 games).
I am a bit concerned that the last time a game between the two went Over 5.5 goals was back in 2011. However I feel both teams have a lot more to fight for here. Wild want to to get back on the winning track – especially at home – and the Jackets really want to get off to a huge fresh start.
Senators vs Devils Betting Tips:
Hammond gets his first start of the season. They're going against a New Jersey Devils team that seriously struggle on offense. If it wasn't for Schneider they'd be mentioned in the same sentences as the Blue Jackets.
Ottawa have scored 3+ goals a game except for the game against the Penguins. We'll take Senators in regulation at 2.00 odds.
Capitals vs Canucks Betting Tips:
Capitals are one of those teams I hate betting on honestly. Here's why: they'll start playing very well, momentum gets on their side and they look unbeatable for a few games – then they show up expecting to walk over the opposition and get steamrolled.
Canucks have had a few days off to prepare for this one, and are sore from their loss to the Oilers.
I want to take Capitals here – but I'm wary of them tonight. I figure win or lose they'll put up a battle so I'll go with Over 5.5 goals instead.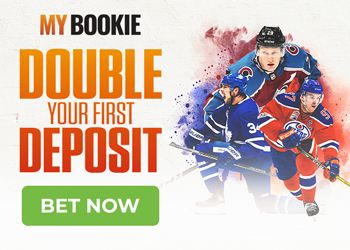 Follow @BetNHL
BetNHL.ca » Tonights Tips »