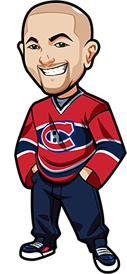 Written by Graeme on Saturday, October 23rd, 2021
Follow @BetNHL
A great winning night yesterday. We went 2-0 with a 2.80 pick!
We had the Leafs/Sharks game to go over and that happened nice and easy. Our 2.80 pick was the Oilers to win the Race to 3 goals.
That ended up being a super exciting one with the Knights taking the lead twice, before the Oilers were able to tie it up for the second time and get that crucial 3rd goal.
I was thinking a lot about that bet while sweating the game. While Race to 3 goals seems riskier due to the odds, it actually lessens the variance in my opinion. Think of the variance if it was Race to 1 goal for example.
It's going to be something I am going to explore more from the math perspective. As the math for a team to win the race to 3 goals over just winning the game outright seems to range from 0.20 to 0.50 which is a massive difference.
Not a pick I am going to be forcing into tips but I do believe there will be opportunities such as yesterday where it has merit.
Let's get into todays:
Senators vs Rangers:
Early game. I felt Sens were the better team against the Sharks but great goaltending stopped them. Rangers have been very tight defensively. Shesterkin through 4 games has a top 10 GSAA/60 and only one other goalie has 4 games in that top 10. I expect a similar, tight game.
I absolutely hate betting unders. The general stats however this one at 2.05 or above is an under play. I dived into the advanced metrics to hopefully convince me but I just couldn't. This looks like a 3-2 type game where an empty netter could muck it up.
If you're looking for early action then the under probably a mathematical play here but I can't bring myself to do it.
After going through all of the other tips, I only have one other play. I have went back and forth, and while it having only one other tip may be pushing me towards this – I do think this under is worth a play by the numbers.
And if it loses then I can do my annual swear off of unders! Do the deed today Murray, please! I know you still have that quality goalie inside you somewhere.
Under 5.5 Goals – 105pm EST Edit: With the surprise pick of Georgiev in net, don't advise this one anymore if you are seeing this live in play
Canada: 2.10 Odds at BetOnline..
USA: +110 Odds at BetOnline..
Everyone Else: 2.10 Odds at BetOnline..
(Odds correct as of 2021/10/23 11:10:13 AM EST but are subject to change.)
Capitals vs Flames:
Caps favourites here to win. I expect them to continue to roll. But I'm still not sure how to rate this Calgary Flames team. 2nd best CF% in the league, Doing well in the other advanced metrics. It's early so that data is really hard to consider but it is enough to put me off this one.
Wild vs Ducks:
Ducks were a team I was really curious about early on as goaltending looked like it might be a big factor for them this season. Alas that has been blown to hell as of late.
I think they are going to end up being a real spoiler team though. Gibson, and maybe even Stolarz (he played great against the Wild) might stand on their head a few times and pull off the upset.
Ducks were generally overrun by the Wild in their previous game. There's a small part of me that thinks if Gibson plays, it's one of those stand on his head games. But yeah I can't advise a play on this one.
Devils vs Sabres:
Fresh off their first loss, the Sabres look to bounce back on a back to back against the Devils. Devils haven't shown anything special this season to warrant taking them at this price. I mean by the advanced metrics so far, Sabres are an absolute steal at this price of about 2.70. But yeah I can't advise them.
Canadiens vs Red Wings:
I don't like just blindly betting against a team – especially when it was last years Stanley Cup Finalists – so let's look into this one.
Red Wings playing extremely well prior to that Flames loss. Performance wise by the advanced metrics, their Blue Jackets game was their best.
If they come at this one like they did the Jackets? They take this one. That was an excellent game by the Wings.
Unfortunately Bertuzzi is out due to being unvaccinated, and that's enough for me to say no play.
Penguins vs Maple Leafs:
Penguins injury list is too long to back them here. Crosby still not back. It looks like Jarry was a false positive so will play. Hard to really back these Leafs right now eh?
No bet, but I think it will be a tight game. In saying that, Leafs haven't played any real offensive juggernauts yet this season with Campbell in net. Yeah no bet here.
Lightning vs Avalanche:
Tampa still seeking their first win in regulation, and take on the Avs who have lost their last three.
Sportsbooks have this one at a pickem.
Kucherov still out which is tough for them. Their offense seems to be lacking some serious depth.
Slight lean on Avs, but that Panthers game was concerning.
Flyers vs Panthers:
Flyers play their fourth home game with some great results. Their offense has been lit. Now they play the Panthers who have also had a good offense going, but more importantly some excellent defense.
Both teams have the highest PDO(luck) rate in the league right now which is funny.
Anyway I feel like the Panthers take this one, but the odds are bang on. No value.
Blue Jackets vs Hurricanes:
Blue Jackets host a perfect Carolina Hurricanes team who have won all three of their games in regulation so far this season.
Canes have actually not dominated the advanced metrics as much other than that Islanders game, but their xGF has been sensational. They play a lot of open games.
Much like the Panthers game, unfortunately – I feel the sportsbooks have the odds for this one dead-on in terms of winning. No bet.
If you're feeling fiesty, go for a 2.85 double on Panthers and Hurricanes. I'd say there's value there. I just never advise accumulators or parlays in NHL due to the high variance.
Jets vs Predators:
Jets got going with that big win over the Ducks. Preds have been extremely disappointing to start the season.
Now the question is do the Jets carry the momentum or not? Maybe being on the road was a big issue for them? Last season they were a better road performer. The season before they were slightly better at home but not by much.
Looking at the data for their previous matches though, I just don't have the confidence in them. They relied heavily on goaltending in that Ducks game.
Strong lean on Jets but the odds just seem too low for me.
Blues vs Kings:
Blues are 3-0 and three road games too which was impressive.
Not they have their home opener against the LA Kings. Kings have struggled a bit and are on a back to back.
Unfortunately, the Blues are without both Buchnevich and Saad. Kostin gonna get the chance with Saad out to step up.
It's a concern with Buchnevich being out that Saad was a factor in that last game. And now he is out.
But looking through the advanced metrics, Saad isn't a massive loss.
It could be because I've covered so many games with no bets that I am pushing this one through, but feel happy enough with Blues in Regulation.
Canada: 1.90 Odds at BetOnline..
USA: -110 Odds at BetOnline..
Everyone Else: 1.90 Odds at BetOnline..
(Odds correct as of 2021/10/23 11:10:13 AM EST but are subject to change.)
Coyotes vs Islanders:
Islanders likely walk this one but they haven't shown enough for me to back them at such a poor price. No bet.
Kraken vs Canucks:
Kraken home opener. The boys better deliver! Canucks are the type of team that would take great joy in spoiling the moment. By the numbers, the Canucks might be in with a chance. But no way am I betting against the home energy of the Kraken here.
This might be a good game for an over. Feels like an emotional type game. I was tempted by Race to 3 Goals here for the Kraken, but at 2.05 it's not something I can advise.
No way in that one, go KRAKHEADS.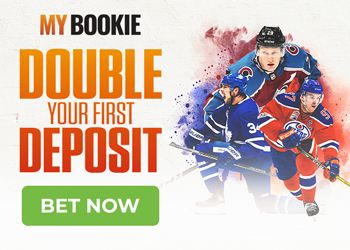 Follow @BetNHL
BetNHL.ca » Tonights Tips »