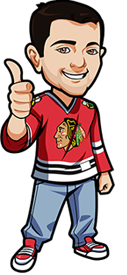 Written by Scott on Monday, October 23rd, 2023
Follow @BetNHL
Only 2 games yesterday and we didn't have any tips
The Wings are quickly turning into a team that could be good to a team that is.  They beat the Flames 6-2.  DeBrincat scored a hat trick and had a helper,  Larkin had a goal and an assist.  They are now 5-1 and on a 5 game win streak.
The other game was Ducks vs the Bruins.   The Ducks broke the 0-0 tie at around 5 into third.   Poitras scored twice for the Bruins and Marchand added an empty net for the 3-1 win.  The Bruins are now 5-0.
Only 1 game today.  I'm glad it's a slow night as I stayed up watching the Dolphins vs Eagles game and I'm tired and hungover.
Canadiens vs Sabres Betting Tips:
The Habs beat the Capitals 3-2 in overtime and are 2-1-1 on the season.  They are ranked 12th in GPG, 23rd in shots and 22nd in GAPG.
The Sabres won their last game 3-1 versus the Isles. They are now 2-3 on the season.  They are ranked 25th in GPG, 16th in shots and 13th in GAPG.
The Sabres at some point will find the offense that they had last season, Thompson has only 1 goal, Okposo has an assist as does Jost and Tuch.  Once their big guns get going then the Sabres will be a team to watch.
The Habs are getting their production from the players they expected to with Caufield having 5 points, Monahan 4 and Newhook scoring 3 times. Pearson and Suzuki both have 3 points too.  Slafkovsky has been quiet but once he gets going it will help.
The Habs have only played 1 road game and it was a loss in a shootout to the Leafs on opening night 6-5.  The Sabres are 2-2 at home.  The Sabres should win this game as they are at home and facing the weakest team they have of the season.  But Levi is dealing with soreness so he may be off of his game if he plays.
I have to skip.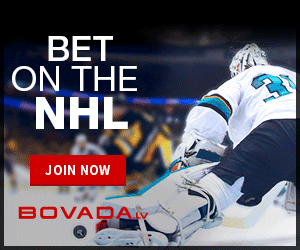 Follow @BetNHL
BetNHL.ca » Tonights Tips »