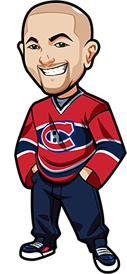 Written by Graeme on Thursday, October 25th, 2018
Follow @BetNHL
That was a hell of a night of hockey action, and the Leafs vs Jets game was a reminder as to what betting can bring to a game from a pure entertainment purpose.
We had over 6.5 goals in that game and although that 7th goal proved elusive, if you weren't on the edge of your seat for the last 11 minutes of that game then you were dead inside.
It was one of those things where if you ran it 100 times, 99 times we'd see that 7th goal. It had everything. Fast paced attacks. A ton of shots. Great saves. Clearing the puck off the line. Wide open shots. Hitting the post. A prolonged empty net period. Hell when it was 3-2 and a Jets game would win us the bet, they had that power play as well.
It sucked we didn't see that 7th goal but I don't think I've been more enthralled yet this season. I was just glued to the screen and it was great to watch.
Glad the game finished on an exciting note after those dismal two periods as well. Leafs showed up like we expected but Jets were absolutely brutal. Especially that 2nd period. They seemed like a team seriously lacking in motivation and that was disappointing to see. Glad they at least played like expected in the third.
We won with our Tampa bet over the Avs as Kucherov scored in the 3rd and Lightning took the game 1-0.
The hard working Panthers pulled off a good victory coming back from 2-0 down to beat the Islanders 3-2, and the Knights lost at home to the Canucks in a shootout.
If you followed the AHL suggestions last night they both won. Not official tips so that won't appear in the stats but nice to see and I think the system is just about ready to roll out for the 2018/2019 AHL season. Couple more days of gathering data I think then good to go after this weekend.
Canadiens vs Sabres Betting Tips:
The Habs continued their impressive start to the season with a solid 3-2 victory over the Flames and now they go to Buffalo as underdogs.
Niemi is in net for the Habs tonight and in his two games this season he's logged the exact same stats: 28 shots against, 25 saves made for a .893 save percentage. Yet both games were wins.
Even Carey Prices stats aren't too amazing to start the season yet the Habs are still able to pick up the wins. Granted I'd prefer Price in net to Niemi but the story so far this season isn't about their goaltending or their defensive work but more a team whose offense get the job done. Hell looking at the metrics I'd say goaltending is more of a detriment to the Habs this season.
Either way this is an offense that gets the job done. They haven't had to many games on the road this year but with the way the offense is performing I'm fine with a small pla yon them as underdogs.
Canadiens to win incl OT/SO: 0.5u
Canada: 2.00 Odds at Sports Interaction + $20 Free Money Line Bet.
USA: +100 Odds at Bovada.
Everyone Else: 2.00 Odds at Bet365 (Americans: We recommend http://www.bovada.lv.
(Odds correct as of 2018/10/25 6:55:50 AM EST but are subject to change.)
Predators vs Devils Betting Tips:
The wheels are coming off the bus in New Jersey. After an excellent start to the season they posted back to back losses against the Avs and Flyers. They're picking up injuries and to make things worse – the Nashville Predators are coming to town.
The Preds are fresh off a loss to the Sharks and you've got to think they come in motivated here. Preds have a pretty solid record despite not really topping anything in the stats department. Saros has been performing quite well and is expected to be in net tonight.
Have to think the Preds take this one.
Predators to win incl OT/SO: 1u
Canada: 1.83 Odds at Bet365 (Americans: We recommend http://www.bovada.lv.
USA: -120 Odds at GT Bets..
Everyone Else: 1.83 Odds at Bet365 (Americans: We recommend http://www.bovada.lv.
(Odds correct as of 2018/10/25 6:55:50 AM EST but are subject to change.)
$25 risk free bets on player prop, in-game bet and $50 risk free mobile bet. Available for NEW customers only at BetOnline.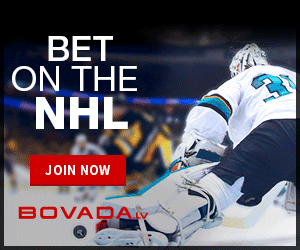 Wild vs Kings Betting Tips:
The Kings come into this game on the back of a 5 game losing streak and I think it's going to be 6.
Suter plays his 1000th NHL game tonight and props to him for that. Hopefully he celebrates with a win.
Wild had a rough start to the year but have started rolling. They've beaten Tampa, Stars and Coyotes. I mentioned in the comments the other day but beating the Stars in Dallas is a big achievement. This is the team that were 3-0 down against the Ducks back when the Ducks were looking unstoppable and Gibson was already being handed the Vezina, and the Stars came back to win that game. They're a different animal at home and that's an impressive result for Minnesota.
Honestly was very close to doing a 2u play on this one. But always wary of a team like the Kings – you never know when things will just click and they'll get motivated. We'll go with the enhanced odds of regulation instead.
Wild to win in regulation: 1u
Canada: 2.10 Odds at Bet365 (Americans: We recommend http://www.bovada.lv.
USA: No Odds at Time of Posting
Everyone Else: 2.10 Odds at Bet365 (Americans: We recommend http://www.bovada.lv.
(Odds correct as of 2018/10/25 6:55:50 AM EST but are subject to change.)
Follow @BetNHL
BetNHL.ca » Tonights Tips »