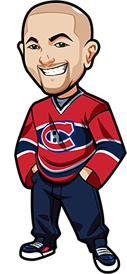 Written by Graeme on Friday, October 28th, 2016
Follow @BetNHL
A poor performance by the Flyers defense and Steve Mason in particular led to the Flyers losing 5-4 at home to the Coyotes in a disappointing result last night. That was a frustrating one.
The Jackets game was also disappointing with the Sharks goals coming from two power plays and an empty netter. Jackets did enough to make it look like an +EV bet regardless, but they're really missing that spark – that one player who can turn things around for them. I expect we'll see similar value plays on them throughout the season.
Lot of upcoming games in the NHL – some busy days ahead.
Let's get to it:
Blackhawks vs Devils Betting Tips:
This is a tricky one because it's hard to count on the Blackhawks this season. Their penalty kill stats in particular are atrocious and the Devils have been pretty solid on the power play thus far. Crawford has been struggling as well. Kinkaid is in net for the Devils tonight which makes it more appealing.
We're going to up the value by taking Blackhawks in Regulation. We'd rather lose that one at the higher odds than win at the lower odds due to the crap shoot which is OT.
Canada: 2.25 Odds at 888 Sports.
USA: +110 Odds at Bovada.
Everyone Else: 2.25 Odds at 888 Sports.
Avs vs Jets Betting Tips:
The Avs are playing at home for only the 2nd time this season. the first game saw them win 6-5 over the Stars. They've had a long break since that loss against the Panthers and are going against a Jets team who have played quite a lot of games this week.
One of the big things about Colorado this season is their fast pace and they should be able to take advantage of it here. This would be a bad game for them to lose. Got to take Avalanche in regulation here.
Canada: 2.04 Odds at BetOnline..
USA: -105 Odds at Bovada.
Everyone Else: 2.04 Odds at BetOnline..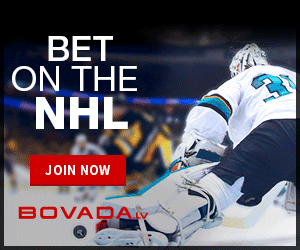 Canucks vs Oilers Betting Tips:
Both teams started strong to the season. One of those teams had their bubbles burst, however the Edmonton Oilers are still going strong.
It's hard to be convinced by the Oilers – unless you live in Edmonton of course. I mean other than the Sabres game this season, Cam Talbot is seeing 30+ shots per game against him. That's crazy and it's all going to come crashing down eventually.
However the Canucks have the lowest shots on goal percentage in the league. So we're going to take Oilers to win here and hope that bubble remains intact a little bit longer.
Canada: 1.95 Odds at BetOnline..
USA: -115 Odds at Bovada.
Everyone Else: 1.95 Odds at BetOnline..
Flames vs Senators Betting Tips:
A tip mostly based on the goalies. Senators are without Anderson and are going with Hammond who has been disappointing for them since that sick playoff run. While the Flames had a tough start to the season they look to have found their form as has Elliott. Two gritty tough wins on the road against the Hawks and Blues, plus two good battles against the Canes and Blues. If the Oilers are for real this season then that 3-4-1 record with 2 losses to the Oilers isn't as bad as it seems.
Flames to win.
Canada: 1.77 Odds at 888 Sports.
USA: -135 Odds at Bovada.
Everyone Else: 1.77 Odds at 888 Sports.
Mathematical/Experimental Betting Systems:
(All below systems are based mainly on mathematics and statistics with very little human input and are deemed experimental. Previous Records: 1st Period System 30-36 (+15.99u), OHL 28-15 (+17.15u)
WHL Betting Tips(6-1, +3.92u): Prince George Cougars to win at 1.77 odds.
WHL Betting:
Canadians: Bodog and 888 Sports.
Americans: Bovada.
Everyone Else: 888 Sports.
Follow @BetNHL
BetNHL.ca » Tonights Tips »