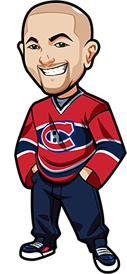 Written by Graeme on Saturday, October 30th, 2021
Follow @BetNHL
Another winning night as we went 2-0 with the tips which was nice, albeit a tad nervewracking.
Had Hurricanes to beat the Blackhawks in regulation. That one didn't start too great but the Hurricane machine took over and locked in another win.
Also had Capitals -1.5 vs Coyotes and that one was a very, very tight one. Caps could not get the puck in the net despite so many shots. We had to rely on an empty netter to get that goal to cover the handicap.
Dodged a bullet yet again – this time with the Blue Jackets. Thought there was value in them to beat the Rangers but they got absolutely rinsed so glad we didn't go with that one.
I'm liking those Ducks. It's like they have realized they don't have the goaltending so are just going out to go toe to toe offensively and it's been a lot of fun to watch. Hope it continues as it makes for fun hockey to watch.
Let's get onto the usual busy Saturday:
Predators vs Islanders:
A very tough game to call, and an easy one to skip. Preds got a couple of wins going. Islanders are looking solid with a couple of shutouts but their opponents haven't been great (I mean Knights but they are a bit depleted).
Varlamov may start for the Islanders. I think if Varlamov isn't playing, I'd lean the Predators to win. Looking at the advanced metrics, Islanders aren't too impressive. Lowest CF%, lowest FF%, 5th lowest xGF%.
By the metrics, Predators is actually a nice little bet here. But with either Varlamov in net or two shutouts in a row Sorokin – I'll hold off from actually advising this one. Just one of those little question marks.
Kings vs Canadiens:
Battle of the crap. Neither team playing well. That Habs result over the Sharks stunned me and it would be nice if they could go on a little run. This is actually a good little spot for the Habs with the Kings missing Walker and Doughty.
I just don't have the confidence in the Habs to bet them. Mathematically it might be an okay bet but when I look at the Kings offensive metrics, it puts me off. I know they aren't actually turning it into goals but this could be a good spot for their offense.
Leafs vs Red Wings:
Based on both teams performances this season, Wings are an easy value bet. But they're on a back to back and having to travel, and with the way the Leafs celebrated that Hawks win etc it may help swing momentum their way. Lot of lineup changes for the Leafs too.
Head says Red Wings is a good bet, but heart says Leafs do the business here. Mrazek in net for the Leafs which is another big wildcard.
Bruins vs Panthers:
Bruins coming in off two losses against the Canes and Panthers. A good little spot to right the ship at home where they are undefeated.
Panthers have been exceptional this season. This is their first back to back game though. I feel like Boston get the win here. The odds are dead on for this one though. There may be miniscule value in the Bruins but not enough for me to confidently back it.
Penguins vs Devils:
We're starting to see that Penguins team we expected at the beginning of the season. The offense dried up against Flames and Tampa. They were very unlucky against the Flames though that was excellent goaltending.
They've got a few day break after this one – don't play again until Thursday. Devils meanwhile are at home tomorrow against the Jackets. Think we should see some big effort from the Pens tonight.
Devils we only have 5 games to go on. Really tough to figure out where they rank in the power rankings at this point.
Carter could play tonight for the Pens, and Crosby may return. I'm always hesitant when a star player returns as it feels like it always takes a game or two for a team to adjust.
I can't see the Devils offering the same level of goaltending as Tampa or Calgary though.
I was going to go with Penguins to win incl OT/SO here. But the best price we can get is 1.69 / -143. Not a big fan of that, and I just don't think I have the confidence to bet the Penguins in regulation. Especially when Devils two regulation losses were against teams playing great. So this is a no play for me – although I will be looking to live bet the Penguins if they go a goal down or their odds improve.
For Americans, Bovada is best for live betting. For everyone else, I advise Bet365 (Americans: We recommend http://www.bovada.lv.
Sharks vs Jets:
After a strong start, Sharks come in on the back of three losses to the Habs, Preds and Bruins. Complete opposite from Winnipeg who had a tough start but now are on a winning run.
The sportsbooks have this as a coinflip. Sharks did beat the Jets last time out.
Jets unfortunately are still without Scheifele. But he hasn't been a factor in this run anyway.
I think there's enough here to take the Jets To Win incl OT/SO
Canada: 1.97 Odds at BetOnline..
USA: -103 Odds at BetOnline..
Everyone Else: 1.97 Odds at BetOnline..
(Odds correct as of 2021/10/30 11:05:20 AM EST but are subject to change.)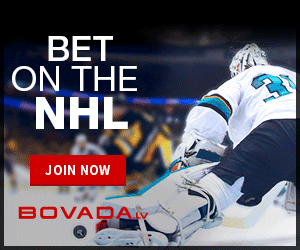 Blues vs Blackhawks:
Blues suffered their first loss of the season against the Avalanche in a 4-3 game. They will be looking to bounce back against one of the worst teams in the NHL. The Blackhawks play their 2nd back to back this season.
The previous back to back was a 5-2 loss to the Penguins. Fleury confirmed in net. Always a concern as you know that dude can stand on his head at a moment's notice.
Looking at the advanced metrics, Blackhawks worst game this season was that 2nd leg back to back.
Happy to go with Blues in Regulation here. O'Reilly still out along with Saad which is tough but they still showed a lot against the Avs.
Canada: 1.83 Odds at Bet365 (Americans: We recommend http://www.bovada.lv.
USA: -125 Odds at BetOnline..
Everyone Else: 1.83 Odds at Bet365 (Americans: We recommend http://www.bovada.lv.
(Odds correct as of 2021/10/30 11:05:20 AM EST but are subject to change.)
Avalanche vs Wild:
A game I am very happy to skip. Avs getting a much-needed win against the Blues will be looking to get going at home where they are 1-2. Avs from everything said after that last game sound really hyped and feeling better. I think Avs get the win here. Not enough for me to back them though.
Canucks vs Oilers:
Canucks have had a couple of disappointing games at home this season so far. Two losses and their offense have went to sleep. Now they are facing an Edmonton Oilers team they took to overtime in the season opener.
I think Oilers can get the win here but not enough for me to back it at that price.
Flames vs Flyers:
I am really enjoying the Flames right now. They were a team I said early on I didn't know how to really assess so I've been watching them more than others and I am liking what I am seeing.
They come home for only their second home game of the season. Their other game was an OT loss to the Ducks.
Philly are also looking good and have to be coming in with confidence. Wins over Oilers and Bruins, a back to back win over the Canucks.
Odds are too heavy on the Flames here. Philly can be a tricky little team. This is one where my gut leans the over. After watching that Penguins game though I ain't betting an over right now with Markstrom in net.
Follow @BetNHL
BetNHL.ca » Tonights Tips »