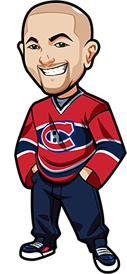 Written by Graeme on Tuesday, October 6th, 2015
Follow @BetNHL
Written by Graeme
Holy crap – is it here? Is it finally here?
My gosh it is – the NHL is back, for the 2015/2016 season! And what a great start we have. 4 games to ease us in. First we see the greatest NHL team in history, the Montreal Canadiens(no bias!) take on Babcocks Maple Leafs.
Next up is the winners of the 2015 Stanley Cup, the Chicago Blackhawks taking on the New York Rangers. That COULD have been a rematch of the Stanley Cup Finals if not for Tampa ousting the Rangers in a thriller of a series.
Then an extremely interesting game between the Calgary Flames and the Vancouver Canucks. The young Flames are a year older – is that experience going to help them? Or are they going to come out a bit jaded?
Finally it's the Kings vs Sharks. In a big shock, neither of these powerhouses made the NHL Playoffs last year. Both will be out to prove themselves in this game.
It's a great time to be a hockey fan. Let's get to the betting tips:
.
Habs vs Leafs Betting Tips:
It's going to be a thrilling game between the Canadiens and the Leafs. It always is. The Habs go into this road game as favourites at 1.71 odds. The two played in the pre-season, trading wins. But in last years regular season, the Habs won the most recent 5 games.
We're going to take Over 5.5 goals at 2.10 odds at http://www.5Dimes.eu for Americans(Need to register to see lines) and and http://www.Bet365.com for everyone else. for this one. Despite Carey Price in net, these games are usually hard fought, passionate games where gameplans generally go out the window.
New York Rangers vs Chicago Blackhawks Betting Tips:
We're going to take the Under 5.5 goals at 1.76 odds on this one, available at http://www.5Dimes.eu for Americans(Need to register to see lines) and and http://www.Bet365.com for everyone else..
Very curious to see the Chicago Blackhawks in action. A lot of players are gone, but they still have a strong core. These games are usually very tight affairs – and both teams are strong at protecting a lead.
I also think we have to take the New York Rangers to win. I wasn't initially going to do that but the more I look at it – we just have to take them to win. They're 2.15 to win, 2.85 in regulation at http://www.5Dimes.eu for Americans(Need to register to see lines) and and http://www.Bet365.com for everyone else.. This is a team that had the best away win percentage in the NHL last season. They're largely unchanged and coming out with a lot to prove, against the Blackhawks who have the Kane saga over their heads, and a weakend team.
Scott however doesn't feel the same way. He feels all of the Kane drama is going to spur them on – and that they will come out to remind people that they are the "Chicago Mothef*cking Blackhawks" (his words) and that they want to remind people that they want to play hockey. So it all depends how you feel about the Kane factor and how strong it will affect this game.
Other Games:
No official tips for these two, but we know people want all the action so:
Canucks vs Flames: Me and Scott both believe the Canucks are going to have a great year. They have the experience – and the question is if the Flames can carry on from last year as it was unreal. Canucks are underdogs but have to be fired up after the playoff elimination and they both went 2-2 last year. But the Flames made a couple of solid pickups during the season too. We'd take the Canucks.
Sharks vs Kings: Kings are heavy favourites at 1.64. The off-season hasn't been good for them. Of course the Sharks are without Raffi Torres now. Going to be an interesting one – but from a betting perspective it scared the hell out of us.
Enjoy hockey being back!!!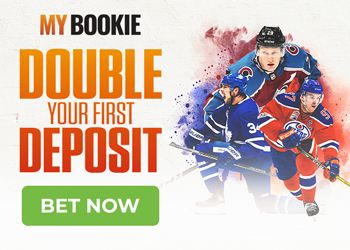 Follow @BetNHL
BetNHL.ca » Tonights Tips »