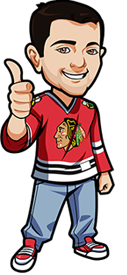 Written by Scott on Sunday, October 8th, 2017
Follow @BetNHL
Wow.  The NHL has gotten off to a great start.
The Leafs are 2-0 after beating the Rangers 8-5 last night.  The Blackhawks are flying.  They beat the Blue Jackets 5-1 last night after beating the Penguins 10-1 in their first game.
Ovechkin is on fire.  He's a player that needs to score to get his game going and has he ever gotten his game going.  He scored a hat trick in the Caps first game and followed that up with a 4 goal game last night.
And how about the Vegas Knights at 2-0!!.  Just unreal.  Graeme seems to want to jump ship from being a Habs fan and start being a full on Knights fan.  As a Hawks fan there were plenty of years where it was tough to cheer for them but there was no way I was stopping and that worked out amazingly for me.
But overall with the way this season has started we are in for a great year with lots of goals.
We went 1-1 with the tips last night.  We had over 6 in the Rangers vs Leafs game and this one hit 13 with the Leafs 8-5 win. We had won this tip after the 1st period where the Leafs were winning 5-2.  We had the Oilers to beat the Canucks in regulation but it was Vancouver winning 3-2. 
Only the one game today the Canadiens vs the Rangers.  It's Thanksgiving weekend in Canada so I think that has something to do with it.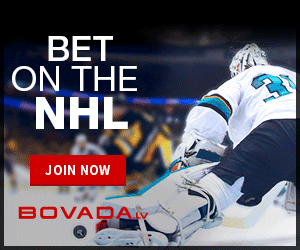 Canadiens vs Rangers Betting Tips:
The Habs beat Sabres 3-2 in a shootout in their first game and followed that up by getting their ass kicked 6-1 by Ovechkin and the Caps last night.
The Rangers are 0-2 to start the year. They lost to the Avalanche in their first game and got beat 8-5 last night by the Leafs.
This is a tough game to call.  These are two good teams and with so little to go by so far it's hard to read them.
I'm going to avoid a tip for this game.  Both teams are coming off of getting beat badly  and its tough to predict how they will respond.
No Tip
OHL / WHL / AHL / KHL Betting Tips:
(All below systems are based mainly on mathematics and statistics with very little human input and are deemed experimental.
WHL Betting Tips: Everett Silvertips in regulation at 1.90 odds.
KHL Betting Tips (10-7, +1.88u): CSKA Moscow to win in regulation at 1.64 odds. Could always chuck SKA in regulation on there as a double for 2.05 odds.
OHL, WHL & AHL & KHL Betting:
Canadians: Bodog and 888 Sports.
Americans: Bovada.
Everyone Else: 888 Sports.
Follow @BetNHL
BetNHL.ca » Tonights Tips »