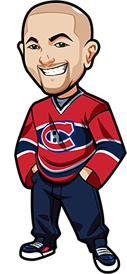 Written by Graeme on Friday, October 9th, 2015
Follow @BetNHL
Well – I officially hate coaches challenges.
Sure – over the season I'm sure it will balance out but with this small sample size – F them.
There was one 2 nights ago in the Habs vs Leafs game – if that had went in it could have helped the overs. Last night was the really frustrating one though. Kane scored, 2-2 all tied up. The over 5 goals is at least a push, and Sabres have all the momentum – which they were riding since the Eichel goal.
Then it was challenged and the challenge won and that was all she wrote.
Honestly though I do like coaches challenges – anything that will stop people complaining when their teams lose. But man was that deflating.
Oilers vs Blues was a nice competitive game – but unfortunately it didn't have the goals to go with it. How about that Oilers…."goal"? Just amazing.
A rough night for the Bruins. I know just how they feel! And holy crap that comeback by the Wild. And just like I said last night – sometimes you can't count on a hot or stacked offense as we saw with the Penguins – completely shut out.
During the off-season me and Scott go through and analyze the bets we made the previous season. We look for things like teams we misread etc – and one that did come up as a loss more than we liked was banking on two big offenses generating the goals. That's why I stayed away from what seemed like a gimme last night – just didn't have the balls to take the under!
So today is October 9th, 2015. 5 games on the board as we see the Devils, Blue Jackets, Islanders and the Coyotes in action. Anyone staying up for that late game? Yeah didn't think so.
I'm actually off to Texas next year in March, and with a few days to spare I got excited at being able to go see some sporting events. Check the Mavs schedule? Playing the Knicks. Perfect! I'll be there for the Rangers season opener too. Excellent! Now what about the Stars? Oh….they're playing the Coyotes.
Yay?
Blackhawks vs Islanders Betting Tips:
The Blackhawks got off to a bad start. Halak is out for the Islanders. The big thing for me with this one though is how the Blackhawks performed at the end of teh game against the Rangers. They started very sluggish but were finding their rhytm in the 3rd period, and I like them to carry that into tonight. Blackhawks to win.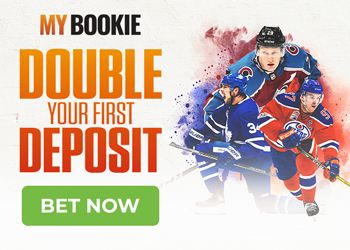 I've went through all of the games tonight and I'm not seeing anything else I'm in love with betting. Just going to give my thoughts on the others:
Leafs vs Red Wings: On paper, Under 5.5 is an easy play here. But the Babcock factor leaves me a bit wary. Wings will want to win as will Babcock more than ever. Absolutely massive game and one I don't feel comfortable taking the unders.
Jets vs Devils: Obviously very tempting to take the Jets here. They looked excellent last night, and although back to back on the road – not exactly a lot of traveling there. However the Devils are a much different looking squad – and I'm wary of taking the road dog in this one.
Kings vs Coyotes: I'd stay away. You'd expect Kings to win this one and Kings -1.5 is appealing. However last season, Kings got blown out by the Sharks and then lost the very next game against the Coyotes. So the Coyotes are a good value bet? Well except that one was in Arizona, and Kings are home tonight. You'd expect Kings to bounce back strong but they were such a disorganized mess on Wednesday I'd stay away.
Blue Jackets vs Rangers: With the odds for this one even, it's tempting to take the Rangers. But the Jackets are a team I really want to see in action at this point before deciding. I'm staying away.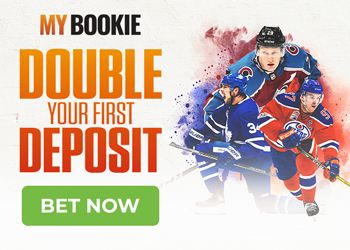 Follow @BetNHL
BetNHL.ca » Tonights Tips »