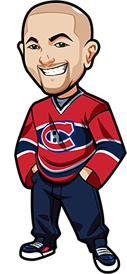 Written by Graeme on Tuesday, October 9th, 2018
Follow @BetNHL
Wayne Gretzky once said "You miss 100% of the shots you don't take" but I'm glad I didn't take any shots yesterday, instead exercising caution in regard to the tips.
The Bruins beat a feisty Senators team 6-3. Senators did show a lot and tested Rask a few times but overall the better team won there. The San Jose Sharks then got absolutely clobbered against the New York Islanders. They were a big favourite from people yesterday too when it came to betting so the sportsbooks had a good day there.
I said I wanted to see more consistency from the Knights and the jury is still out on them after the Sabres pulled off a 4-2 win. Some real bad defensive mistakes from the Knights there and some clinical finishing from the Sabres.
Finally the pick I wanted the most was the Ducks but it would have to be in regulation and there were too many issues with that one I felt. I held off and it proved to be the right way as the Red Wings fought them all the way to overtime.
Feels good to have dodged a few bullets there. And the WHL system got off to a great start with our 1u play on the Prince Albert Raiders coming in with ease. Nice little day.
Scott will be taking over the tips for the next week and hopefully he can continue our nice little run. I'm off to Texas for the week. Going to take in the Stars vs Ducks game and Cowboys vs Jags game. Should be fun. Not sure how things will go with the non-NHL tips as I'm the one that does them but I'll try and get them to Scott before he posts or failing that pots them in the comments.
LA Kings vs Winnipeg Jets Betting Tips:
It's a new season but that doesn't mean old ways don't carry over and I'm hoping the Jets bounce back ability carries over to this season.
They were an excellent team to back last season on the bounce back. Not that you could just blindly choose them – you had to pick and choose your opportunities. And this feels like one of those opportunities.
It's their home opener and that's a big game to motivate them. The Kings are without Quick. They performed well enough against the Detroit Red Wings however the Jets offense is going to be a lot more lethal and they can't let their goalie get that many shots on goal again.
There are some serious issues with Winnipeg at the moment that I hope they get stamped out quickly. Their lack of penalty kill and the shots they're letting their opponents get isn't good.
But I think they bounce back strong here.
Jets to win in Regulation – 1u.
Canada: 1.88 Odds at BetOnline..
USA: -109 Odds at BetOnline..
Everyone Else: 1.88 Odds at BetOnline..
(Odds correct as of 2018/10/09 11:17:39 AM EST but are subject to change.)
That's the only pick of the day. My gut says to take the Sharks but after their performances thus far, I don't feel the odds are good. I think the Predators in regulation isn't a bad bet however they haven't impressed me the first couple of games and the Flames offense could come in very confident.
Follow @BetNHL
BetNHL.ca » Tonights Tips »