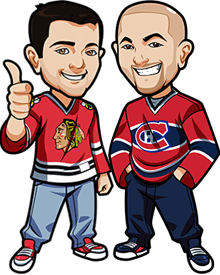 Written by Graeme & Scott on Friday, May 13th, 2016
Follow @BetNHL
The Eastern Conference finals begin tonight with the Tampa Bay Lightning taking on the Pittsburgh Penguins.
The Penguins have home ice advantage in this one and are here after beating the Washington Capitals and New York Rangers with very impressive performances.
Tampa made it here after beating the Red Wings and the New York Islanders.
It's going to be a very good series with the possibility of seeing the return of Stamkos and Fleury. Let's get to our tips:
Scott.  This is going to be  a crazy series. 
The Penguins beat the Rangers 4-1 in round 1.  They traded wins to start the series and then they went with Murray in net and won 3 straight.  In round 2 they took on the Caps. The Caps won game 1 and the Pens came back with 3 straight wins.  They traded wins to come out with the 4-2 series win.
The Lightning won 2 straight against the Wings, lost in Detroit and then won 2 more to end the series 4-1.  Against the Isles in round 2 they lost game 1 but stormed back to win the next 4.
The Lightning won all 3 of the regular  season meetings. The Penguins have an all star forward group but lack in the defense department.  And they are riding a hot rookie goalie.  The Lightning have depth up front, have a decent set of defensemen, including unreal Hedman, and the strong Bishop in goal.  Stralman should make his return during this series for the Bolts.
I'm having a hard time predicting the winner of this series. And when you look at the odds then you'll see that the Lightning have some great odds for a series win.  So with it being so close,  that's who I'm going for.  I wouldn't be surprised if the series went to 7 games.
Lightning win
Graeme: The betting odds for this one made it easy to decide who to bet.
I'd lean towards the Penguins in terms of who will win but the Tampa Bay Lightning have so much going for them including great playoff performances and domination of the Penguins thus far this season.
They also will most likely have Stamkos back at some point.
I feel pretty comfortable at the odds betting the Lightning to win.
Quick Note for Americans: For Euro 2016 Betting, go toBovada who offer a 50% to $250 bonus and the best markets for Euro 2016.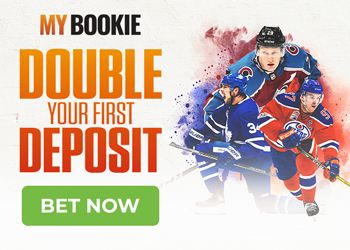 Follow @BetNHL
BetNHL.ca » Tonights Tips »