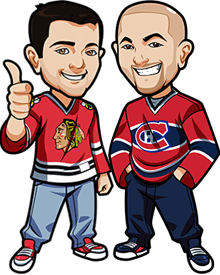 Written by Graeme & Scott on Saturday, June 3rd, 2017
Follow @BetNHL
It's a massive, massive game tonight for the Nashville Predators.
They lost the first two games to the Pittsburgh Penguins in Pittsburgh. They were both tricky games. In the first one they held the Penguins to a ridiculous low amount of shots and in the second one it was a 3 minute burst for the Pens that was the major difference between the teams.
Tonight sees them go to Nashville where the Predators really have to win. I mean there's just no question – to see them lose here then come back and win would just be bizarro world stuff.
So – can the Preds to it?
Here's our thoughts on the game:
Penguins vs Predators Game 3 Betting Tips:
Scott: It's do or die time for the Preds.   They can't afford taking a loss at home to the defending Cup champs and going down 3-0 in the series.  They have to score goals to have a shot in this.  4 goals over 2 games against the NHL's best offensive team isn't going to work.  But during the series they have outshot the Pens 64-39 so figuring out a way to beat Matt Murray is a must.
With the series now in Nashville the Preds are going to have to get their game back on track.  They are 7-1 in the playoffs this year at home so I expect a better effort from them tonight and to make a series of this.
Predators win incl OT/SO
Graeme: This is one of my favourite bets to make – backing a team in a must-win situation. I said it when teams were trying to qualify for the playoffs – I feel it takes the onus off me and onto the team.
The Predators have shown throughout the playoffs that they belong. The two games so far have been just plain weird.
Murray isn't invincible.
I've gotta go with them. However their serious with the Ducks was close enough that I won't do in regulation.
Predators win incl OT/SO
Go Preds!
Follow @BetNHL
BetNHL.ca » Tonights Tips »