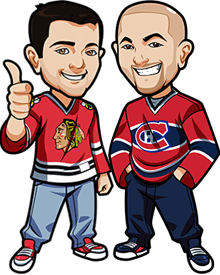 Written by Graeme & Scott on Friday, May 15th, 2015
Follow @BetNHL
We posted the Blackhawks vs Ducks Series Betting Tips yesterday – now it's time to discuss the Eastern Conference Final.
The New York Rangers take on the Tampa Bay Lightning. New York Rangers had to come from 3-1 down to win their series 4-3, while the Tampa Bay Lightning almost blew it. Up 3-0 against the Habs, Montreal clawed their way back into it. But Tampa played their best game of the series in Game 6, and went through.
What an interesting series this will be.
Let's check out the schedule:
Lightning vs Rangers Schedule:
Game 1: Saturday, May 16th @ New York
Game 2: Monday, May 18th @ New York
Game 3: Wednesday, May 20th @ Tampa
Game 4: Friday, May 22nd @ Tampa
Game 5: Sunday, May 24th @ New York
Game 6: Tuesday, May 26th @ Tampa
Game 7: Friday, May 29th @ New York
The widely available odds have the Rangers as the favourites at 1.71, and the Lightning at 2.20.
Lightning vs Rangers Series Betting Tips:
Scott: This series, much like the Hawks vs Ducks, looks like it's going to be awesome.
The Rangers come into this series having beat the Penguins and the Capitals. They have knocked out 2 of the three best players in the league in Crosby and Ovechkin so why not the third in Stamkos?
The Rangers have played in 12 straight one-goal games, so they rely heavily on Lundqvist. Marty St. Louis is facing his former team which may awake home from his cold streak.
The Lightning have made it to this point thanks to the Triplet Line of Tyler Johnson, Ondrej Palat and Nikita Kucherov who have combined for half of the Lightnings goals in these playoffs. With that line doing so much damage, it's helped the fact that Stamkos has been a little off. He only recorded three assists in 7 games against the Red Wings but rebounded for 3 goals and 4 assists against the Habs. If he continues his hot play and even betters it, he could win this series all by himself.
If the Rangers can score first, then they stand a great shot of holding on for the win thanks to their stingy play. But they are taking on the high powered Lightning. Who scored more than any other team this season. This is a tough series to predict and it could go either way. I just think that with the Rangers losing in the Cup final last year and then winning the Presidents trophy this year, they have the edge in this series. And Lundqvist has the edge over Ben Bishop.
Rangers in 6
Graeme: I'm usually about value – but I just can't see the value on the Tampa Bay Lightning going into this one.
They've had two tight series – and I think this is one step too far from them. Detroit took them to game 7 in a very tight one and if the Habs had someone who could put the puck in the net, they wouldn't even be here.
Rangers meanwhile are just an overall great team. They can match the Lightning in terms of speed and will be able to deal with Tampas speed as well.
I do think Lightning will claim a couple. Rangers aren't invincible and they've shown that this season. But even when they come out looking average, it's often all they need to get the win. And with the cup so close – that's going to shift their motivation and momentum.
Rangers in 6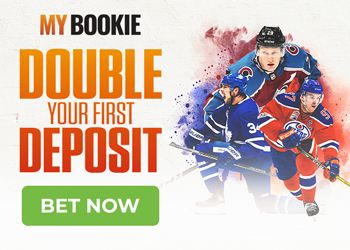 Follow @BetNHL
BetNHL.ca » Tonights Tips »