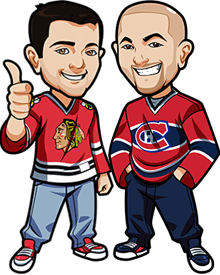 Written by Graeme & Scott on Thursday, April 30th, 2015
Follow @BetNHL
It's done and dusted – the first round of the NHL playoffs is complete.
We now move onto round 2.
Betting wise, we had a lot of success in the first round, and we hope to keep it going. In joint series picks, we went 5-1 for +4.94 units. In joint individual game picks, we went 11-3 for +7.47 units.
A great way to start the playoffs.
It's now time for round 2.
As always – when the series begins, we will not write tips for the Game 1s. We will provide individual game picks for Game 2 onwards.
Let's analyze the first two series kicking off tonight:
Capitals vs Rangers Series Betting Tips:
Scott: The Rangers Won the season series 3-1. Ovie had 5 goals in those 4 games. The Rangers are built for a cup run. Their is no glaring weakness on this team. It's a great team vs a great player in this one. I would love to see Ovechkin win a cup. He tends to rub people the wrong way but I'm a fan. But I can't see them winning this series. The Caps are tired after playing 7 games in the first round, Rangers are rested and ready to go. Rangers to win the series – I'd expect them to win in 6 games. Although 1.60 odds really aren't that hot.
Graeme: The Capital really made a right meal out of their last series. They're such an infuriating team to watch – not just this season, but the last few seasons too. They're a team who, if they played their A game the majority of the time would probably have a couple of Stanley Cups to their name. On the flip side – I really expected the New York Rangers to crush the Pittsburgh Penguins, and they didn't exactly do that. It was a bit of a struggle for them. I fully expect the Rangers to win the series, but I still think there's slight value in Capitals to win the series, currently 2.70 at Bovada for Americans and http://www.Bet365.com for everyone else.. It's slight value though.
Flames vs Ducks Series Betting Tips:
Scott: The Flames upset the Canucks in 6 games and it was awesome! But they now face a much better and deeper team all around in the Ducks. I would love to see the Flames go ahead so if I'm wrong here I wouldn't be mad. I just can't see their luck continuing. The Ducks are rested after sweeping the Jets and are flying high after coming from behind to win in 3 of their 4 wins. Ducks to dominate it, probably winning in 5 games.
Graeme: I said Ducks would win in 4, and they did just that. I knew they'd win with how skillful they were, but it was extremely impressive watching how they came back in the games. That showed a desire I did not expect from the Anaheim Ducks. I'm also going with Ducks, and I'll go with the same prediction as last time – Ducks in 4.
The odds on Ducks to win are 1.43 which are crap unfortunately. That's where if you want to bet them, you want to do it at the likes of Bovada for Americans and http://www.Bet365.com for everyone else. where you can pick the games they will win in.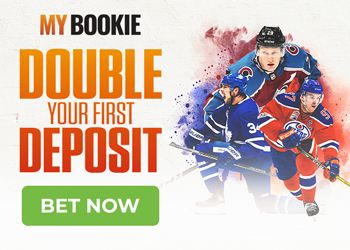 Follow @BetNHL
BetNHL.ca » Tonights Tips »