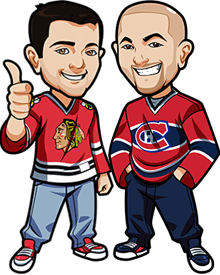 Written by Graeme & Scott on Monday, September 14th, 2020
Follow @BetNHL
Brayden Point returned to the Tampa Bay Lightning team yesterday and made quite the impact as the Lightning ran out 4-1 winners.
It was a big win for Tampa and it will take all the effort in the world from the Islanders if they are going to be able to stop them in Game 5.
Speaking of Game 5s – the Western Conference Finals could be over tonight as the Dallas Stars take on the Vegas Golden Knights.
The Stars are the team in the 3-1 lead and have stunned everyone with their performances in the playoffs.
Despite their performances they are still big underdogs in this one as the bookies just don't give them any respect.
Here's our thoughts:
Stars vs Knights Game 5 Betting Tips:
Graeme: It's no surprise that we are at Game 5 and there is a team on the verge of elimination. It's a bit of a surprise that it's the Vegas Golden Knights.
A lot of that is due to Khudobin. The dude is performing very well. He's entered a hot streak and that is just perfect timing obviously.
These sort of games always cause such an internal conflict for me. On one side if you look at the advanced metrics – Knights should take this game. They really should. Stars are riding Khudobin a fair bit. When I look purely at the numbers I like the Knights.
But the odds are crap. Stars have beaten them 3 times. The Stars are a clear value bet honestly based on current results.
The worst thing is Knights incl OT/SO aren't good odds. So it's not like I can make a bet and say "welp if they lose I don't have to make this bet again" because technically I have to bet them in regulation as we generally base bets on a 1.70 minimum (this was set after doing through years of data).
But that's what I am going to do this very rare time. It's a complete -EV bet however based on the metrics, I just feel I have to take the Knights. Yet the last thing I want is to take them in regulation and have them win in OT. So that's what i am going with and if the Stars win – good stuff and I don't have to take the Knights again. Mentally I just feel happier betting the Knights with OT in this spot.
Knights to Win incl OT
Canada: 1.62 Odds at Sports Interaction (SIA) + free $20 bet.
USA: -169 Odds at BetOnline..
Everyone Else: 1.60 Odds at BetOnline..
(Odds correct as of 2020/09/14 11:36:39 AM EST but are subject to change.)
Scott: Well the Stars are up 3-1 and can now move onto the Stanley Cup Finals with 1 more win and they will have 3 games to do it.  They have been outshot 130-92 in the series yet still lead.   The Stars are still the underdogs for this game which seems strange when they are up 3-1 in the series.
All of the games in this series have been low scoring ones.  If Vegas is to somehow get back in this series they will need to start scoring lots of goals.  This series is due for a goal filled game and with Vegas having their backs to the wall this seems like the game that should go over.  I do see great value in taking the Stars but I'll go with the Over instead.
Over 5 including OT
Canada: 1.81 Odds at Sports Interaction (SIA) + free $20 bet.
USA: -123 Odds at BetOnline..
Everyone Else: 1.80 Odds at BetOnline..
(Odds correct as of 2020/09/14 11:36:39 AM EST but are subject to change.)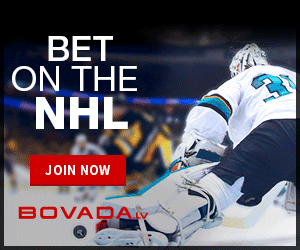 Follow @BetNHL
BetNHL.ca » Tonights Tips » September 14th, 2020 NHL Betting Tips