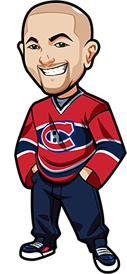 Written by Graeme on Wednesday, November 13th, 2013
Follow @BetNHL
Not much to say about last night except yeah – it sucked. We got absolutely hammered. Philly put 5 past Ottawa – Philly, who had only scored more than 2 goals twice all freaking season. Just a horrible, horrible performance from the Sens.
Sharks/Flames had a great 1st and 3rd period for the overs, but unfortunately a completely dead 2nd period. Even with a backup goalie in Stalock in goal, the Flames barely threatened him yet it showed what would happen when they would, with 2 goals scored in 13 games.
Then the Panthers – on a 9 game losing streak and 2 dodwn to Anaheim with 5 minutes left in the 2nd period – manage to turn it around and win 3-2.
Overall just a bad day at the races. It happens, but man does it ever suck when it does. Sorry guys – will try and turn that frown upside down tonight.
We had a lot of good feedback from fans about the Bodog Divisional Dynasty. Due to that we're going to run our OWN Divisional Dynasty. We'll have more details on that soon.
Wild vs Leafs: Wild To Win
Last time out, the Toronto Maple Leafs defeated the Minnesota Wild 4-1. But Wild were playing a backup to a backup in goal that came so you can't take much from that scoreline.
Wild have been playing incredibly solid lately, and I really like the progress of Dumba. He's getting more games in him and it is looking like they will play him more. Leafs have been a bit flat lately, and lost their last 2 on the road.
Toronto should make a game of it, but with two solid goalies the over isn't appealing, and the O/U line is 5. I'm going to go with the Wild 1.64 to continue their nice run and pick up the win.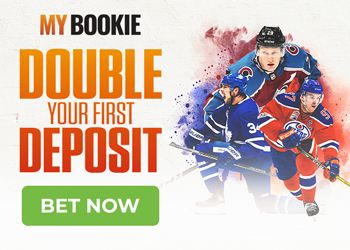 Penguins vs Flyers: Flyers to Win
This is a value bet that I just can't pass up – the odds on this one are 3.00 at http://www.5Dimes.eu for Americans(Need to register to see lines) and and http://www.Bet365.com for everyone else.. That's a sick price.
Pittsburgh have lost their last two out. Philly are coming into this game with a lot of confidence after the two wins over Ottawa and Edmonton.
I just can't pass up these 3.00 odds. The Penguins are deservedly favourites, but Flyers should be around 2.35-2.5. Not 3.00.
Oilers vs Stars: Stars To Win
Dallas have had a lot of tight games lately against tough opposition like Boston, Ottawa(when they play good), the Avs and the Blackhawks. Despite that they've always made a game of it and remain competitive, and now they're going up against the worst team in the NHL. The Stars have been struggling a lot on the powerplay and that's something they've been working on.
With Bryzgalov in the AHL temporarily at the Barons, the Oilers goaltender woes continue. I've always had a soft spot for the Oilers but it's just brutal to watch them right now. You see them even when they go a goal up – it's like they think the game is over and just sit back and relax. The team just has no drive at the moment or confidence.
Have to take the Stars to win here at 1.83 odds.
$25 risk free bets on player prop, in-game bet and $50 risk free mobile bet. Available for NEW customers only at BetOnline.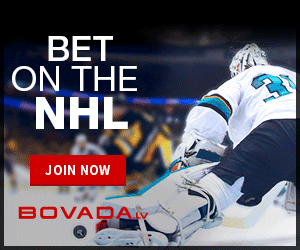 Follow @BetNHL
BetNHL.ca » Tonights Tips »