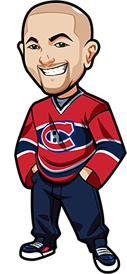 Written by Graeme on Tuesday, October 6th, 2015
Follow @BetNHL
We're one day away from the NHL 2015/2016 season and we are pumped for both watching and betting!
We're getting e-mails asking Where do you guys bet the NHL? so we have written up this Where to bet the NHL 2015/2016 season? article to help people worldwide figure out where to bet.
Real quick: there will be multiple sportsbooks mentioned. A lot of reasons for that. The 2 major ones:
Better Odds: Why bet $10 to win $10 when you can bet $10 to win $11? Seriously. Every sportsbook usually has different odds and you can turn a losing season or a breakeven season into a winning season simply by placing bets at the better odds. It's scary the people that don't do this – don't be one of them.
Bonuses: Most sportsbooks offer bonuses – not just for signing up but throughout the year. It's free money from the sportsbooks. Gotta take it.
Seriously if you're someone that bets at the same sportsbook – make this the year you bet smarter, and have multiple accounts. And if you're someone who doesn't bet online – you're essentially burning money. Here's why you should bet online.
Right. We're going to separate this into 3 areas. Canada, USA and then Everyone Else.
Canada: Where To Bet NHL
Sports Interaction: Sports Interaction are now practically exclusive to Canada. You can get $125 free on your first deposit PLUS an exclusive $20 free bet offered by us.
They have more NHL props than anyone else and a HUGE Canadian audience which affects the odds big time where Canadian teams are concerned. If you're ever betting against the Leafs or Habs or Oilers – this is where you do it. Sign up at Sports Interaction.
Bodog: Bodog are another exclusively Canadian sportsbook. 100% sign up bonus, various unique promotions throughout the season(like Divisional Dynasty) and with them linked with Bovada – you'll often get the best odds there. Sign up at Bodog.
America: Where To Bet NHL
Bovada: Formerly known as Bodog in the USA – they offer a 50% to $250 bonus on your first deposit. They have an excellent selection of props, offer live betting during games, mobile betting and so much more. Sign up at Bovada.
5Dimes: A rather no frills sportsbook in terms of rewards etc – but will have the best odds a large majority of the time. If you're looking to bet the best odds – you need an account at 5Dimes.
Everyone Else: Where To Bet NHL
888Sport: Their bonus system is okay – but they are really key for both better odds, and unique props. Well worth having an account at 888 Sport.
Pinnacle Sports: Super no frills sportsbook. But their odds are usually the best you'll find. If you're hunting around for the best odds, it's imperative you have an account at Pinnacle.
This is not a complete list – we personally have accounts at over 20 different books – but it's a good way to get started!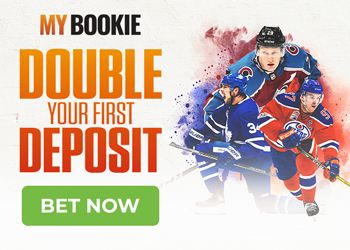 Follow @BetNHL
BetNHL.ca » Tonights Tips »